The book is closed on another year and as January dawns we are all looking forward to new ideas and new beginnings for the year ahead. For us gardeners the new year is always a fantastic time to take stock of your garden, examine what new projects you might have in store, and think about what jobs need tackling.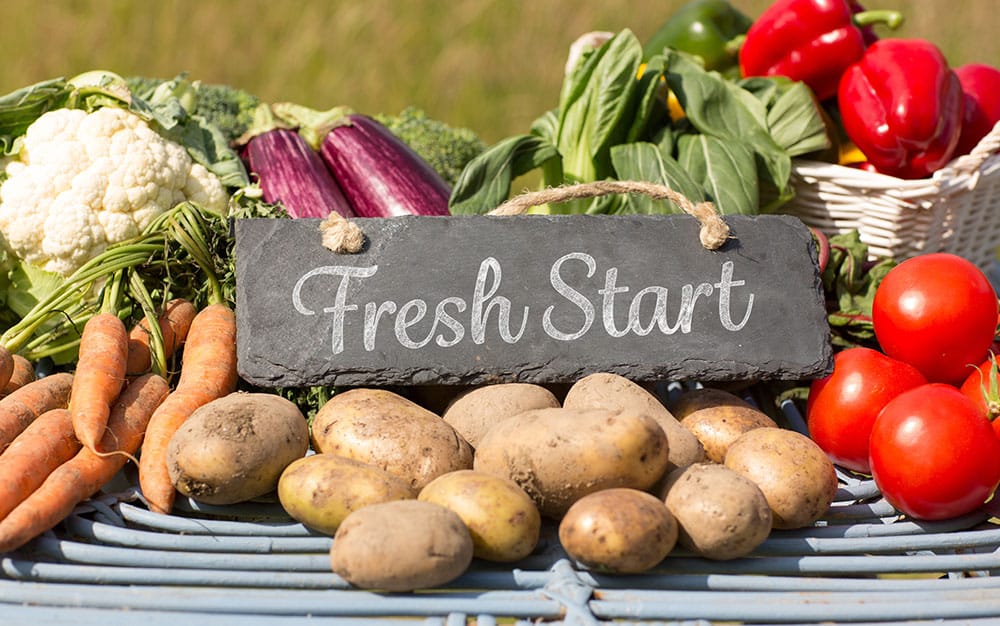 Whether you're planning a total garden overhaul, or simply want to make a few worthwhile changes, it's a good idea to make some gardening resolutions.
The key with all resolutions, is that they should be positive changes rather than negative. For example, you should resolve to "get out in the garden more" rather than "watch less TV".
Research suggests that we are more likely to stick to positive resolutions, as long as they are realistic.
So instead of convincing you to completely transform your lifestyle, I've simply come up with five small resolutions for an even better garden in 2018. Some are just simple maintenance jobs that it's great to keep on top of, but I've thrown in a few fun projects and new things to try too.
A compost heap is the best thing for resolution busting because it recycles more of your waste, improves your garden soil, and reduces your contribution to landfill all in one.
Having a compost heap makes you greener all round, and you'll be surprised at all the different things you can put in there that would normally go in your general waste.
Things that can be composted include vegetable peelings and offcuts, coffee grounds and garden waste.
You can then use your composted material in with your soil to boost plant growth and flowers. The best and easiest way to compost is buying a plastic compost bin which you can add waste to the top of and then take out compost from the bottom where the waste materials have broken down.
Start Growing Your Own Vegetables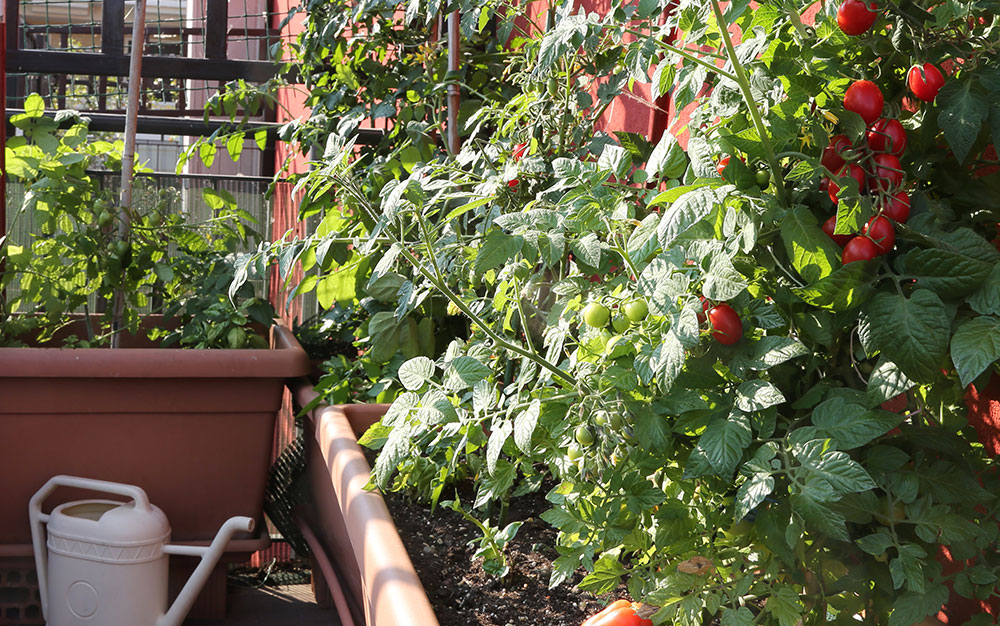 There's no need to feel daunted by the prospect of growing your own fresh produce.
It's a commonly held misconception that you need a huge amount of space or lots of expert knowledge – in actual fact lots of veggies can be grown in beds and borders, or even in containers on balconies.
Salad veggies such as beetroot, radishes and salad leaves are great because they don't need deep soil and so thrive in pots. Potatoes can even be grown in an old plastic dustbin!
There's nothing quite like eating food that you've grown yourself.
You'll find lots of great advice for how to grow different fruits and veggies on this website – all you need to do is pop down to your local garden centre and pick up the seeds.
Click here for the 12 best vegetables to grow in containers.
Protect your Garden Timber
Whilst it may seem like a tedious job, staining or painting your fence panels now will save you a lot of time and money in the long run.
Bare timber lets in water, which then freezes and expands causing the wood to warp and split. Once the damage is done, the whole fence will need replacing, so prevention really is key.
Get the kids to help you treat your fences – many hands make light work after all!
Most modern fence treatments contain water-repellent waxes and resins, but you can also buy wood preserver to put on as an undercoat for extra protection.
Stains won't chip like paint will, but will need applying more often. Once you're finished you'll have a great sense of job well done satisfaction.
Encourage Wildlife Into Your Garden
Encouraging wildlife into your garden is a fantastically rewarding hobby, and will really help to bring your garden to life. Plus, lots of garden wildlife such as birds, insects and hedgehogs can be incredibly beneficial to your garden by reducing the spread of weed seeds, pollinating your plants and keeping garden pests such as slugs under control.
The best way to encourage wildlife to visit, is by providing either food or shelter – or both! A simple bird feeder will go a long way to helping our feathered friends – especially during the colder months when their usual food sources are scarce. You could also put up a few nesting boxes and if you're lucky you may be welcoming some baby chicks into your garden come spring.
When the weather starts to warm again, hedgehogs will be coming out of hibernation, so putting a little cat or dog food out for them can really help to boost their energy levels. Always remember to put out fresh water for both birds and hedgehogs.
Insects are so important to our fragile ecosystem, so constructing an insect hotel for insects such as solitary bees and ladybirds to use is a wonderful way to help out.
There's something so permanent about a tree, and planting one feels like making your mark on the world. If you have small children, I recommend doing it now – you can watch it grow alongside your child.
Make sure you choose the right tree for your garden and be mindful of how large it will grow and the space that you have available.
For smaller gardens an acer or sorbus is an excellent choice. You can even fan-train fruit trees such as apple and pear against a wall – this is a great space saving option that will also give you a chance to harvest your own fruit in the autumn!
For help choosing the perfect tree for your garden, always ask at your local garden centre for help. Describe the space you have, and they will hopefully find you a tree to suit those conditions that will thrive in your garden for years to come.
And remember, if you make just one gardening New Year's resolution this year, make it this one: 'I will find a little more time to just enjoy my garden.'
Wishing you a happy, prosperous and green-fingered 2018!