Cultivation Street 2014 Regional Award Winners
Congratulations to all nine winners of the Regional Award! Each one has won £500 of National Garden Gift Vouchers, plus the title of 'Best Front Gardens' in their region.
South East – Bedford Road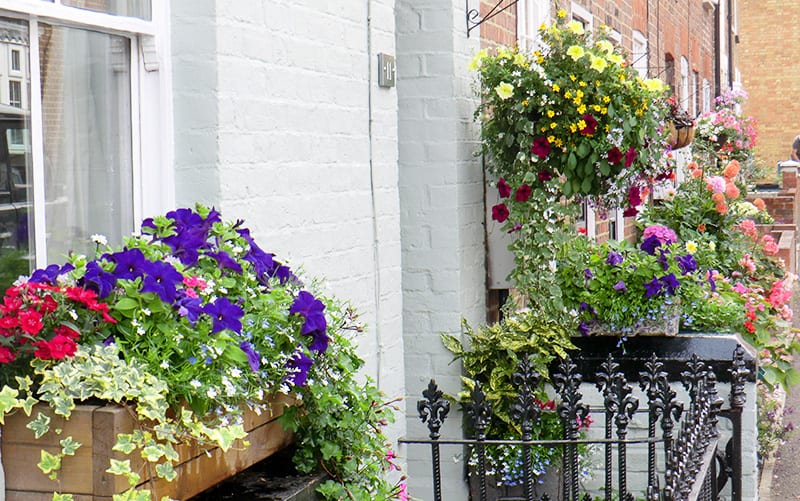 Applicant David organised his own front garden competition to encourage neighbours to spruce up the street following months of disruptive sewerage works. He engaged with local businesses and nurseries, and raised money for a hospice too.
Judges were bowled over by the transformation and impressed by David's initiative.
South West – Ambra Vale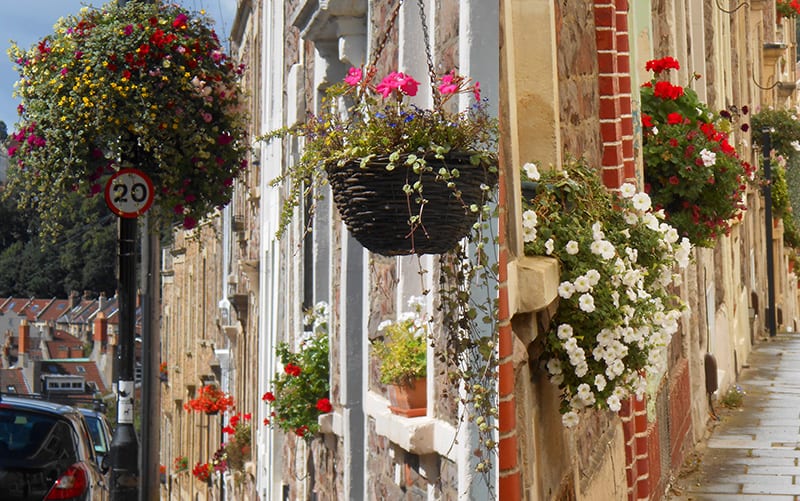 Resident Carol decided to brighten up her terraced street by planting up window boxes and selling them to neighbours. Soon a 'Mexican wave' of colour spread down the street, with people buying or planting containers to fill any available space. Neighbours have forged new friendships and have now started a gardening club and created a community garden.
The judges noted how moving it is to see one person inspiring others to get gardening and make a difference to the community.
Midlands – Glapton Road
Hannah and her neighbours bonded over a planting workshop at the local community garden and set about doing up their street. They help other residents to get started or maintain the gardens, and encourage newcomers to join in too. Most of their planters are made from recycled containers and they have a community noticeboard to keep everyone informed of events and activities.
Judges were impressed by how much the residents had going on – it was much more than just front gardens.
East Anglia – Abbeygate Street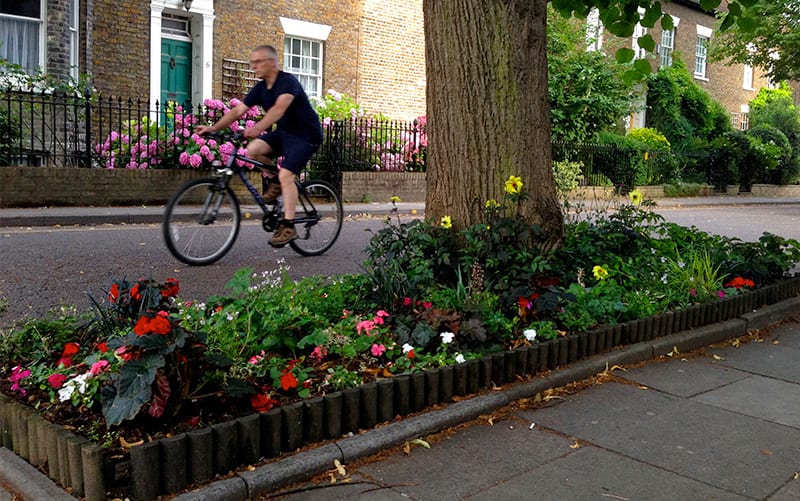 Residents have joined forces to plant up the streets together. They all put money in the kitty towards the plants, and go out to weed, water and maintain the displays. They have filled every available space with flowers, and have started to hold fundraising events. This allows them to buy more plants and get to know each other better too.
Judges thought the gardens were spectacular, and were impressed by how every nook and cranny had been filled with colour.
Wales – Limebourne Court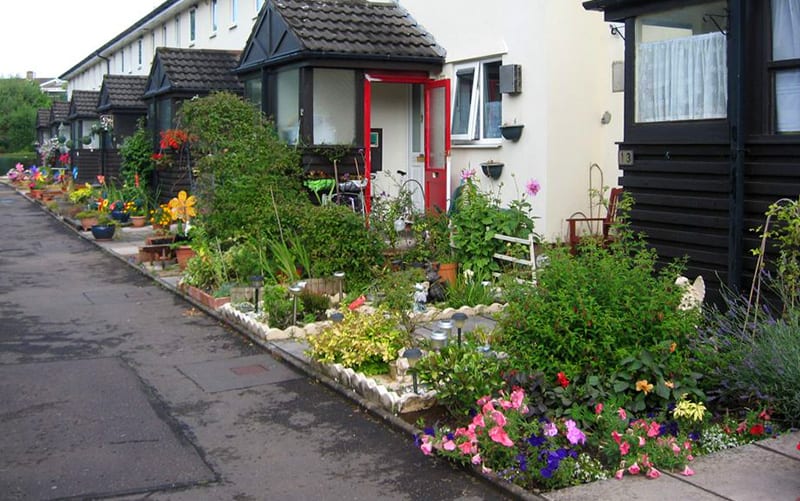 Applicant Marilyn first began doing up her garden when she and her husband moved to the area 20 years ago. Soon the neighbours were joining in, and now there are 32 houses and 3 flats involved. They grow lots from seed and share plants, as well as helping each other out in the garden. The youngest resident is 65 and the oldest one is 99 years old!
Judges loved the beautiful displays and said it was great to see so many households getting involved.
North East – Beck View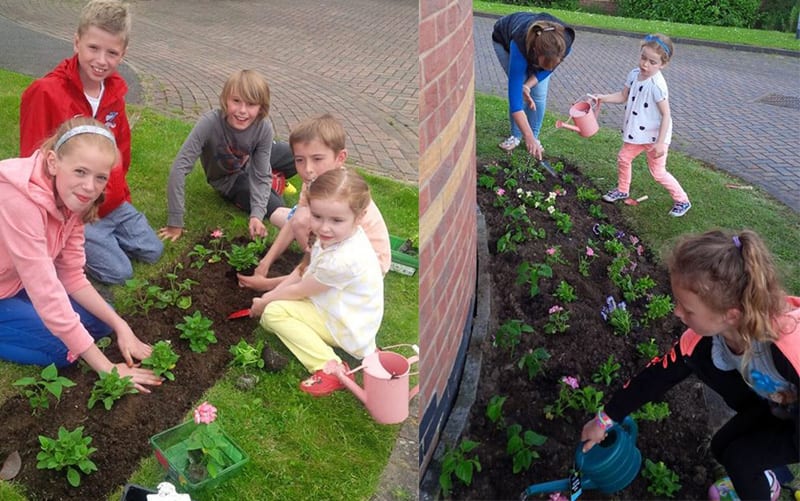 Applicant Gareth wanting to brighten up his new housing development, so he made a flyer to drum up support from his neighbours. He was overwhelmed by the response, and together they planted 14 new beds and 3 hanging displays with 450 plants. They also held a community party to make the most of the green space.
Judges liked Gareth's determination to get his neighbours involved, and the strong community element to the gardens.
North West – Annie Street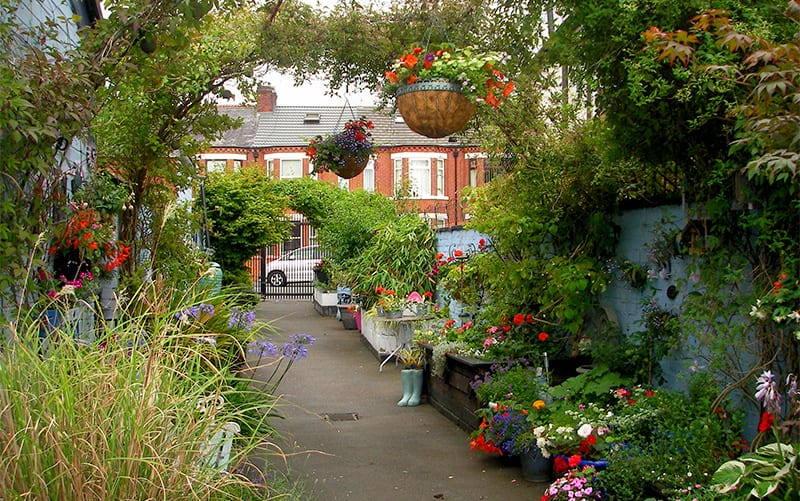 Neighbours on Annie Street had no front gardens, and have instead adopted the barren concrete alleyway that leads to their houses and turned it into a 'garden paradise'. They installed metal arches to grow climbers, and use recycled pots and planters. As well as decorative plants, they have fruit trees, water features and seating areas.
Judges were impressed by the clear passion for gardening and the immersive nature of the alleyway.
Scotland – Garrowhill Garden Estate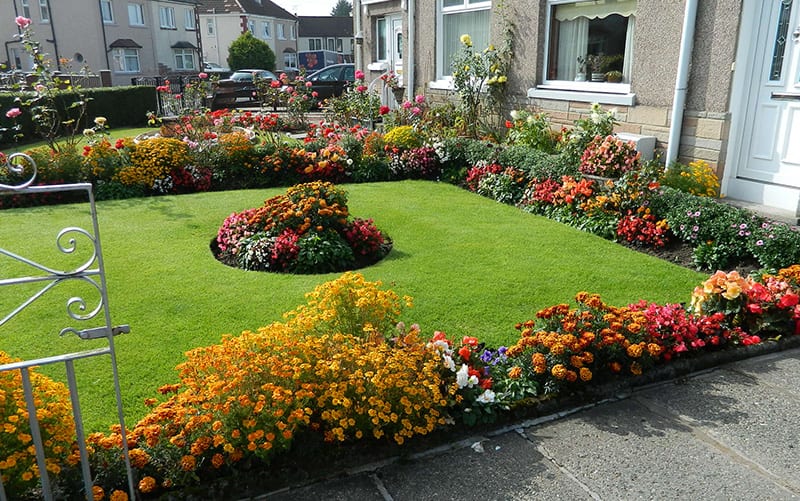 Many of the green spaces in Garrowhill had become untidy and unloved, so one resident decided to take action. Soon his neighbours were joining in, and it snowballed into a community project to clean up and green up the area. Over three years they have dramatically improved the streets with planting and are currently advising other parts of Glasgow on how community horticulture can transform a neighbourhood.
Judges hailed Garrowhill as an example of the knock-on effect that gardening has on the wider community atmosphere.
Northern Ireland – Mark Street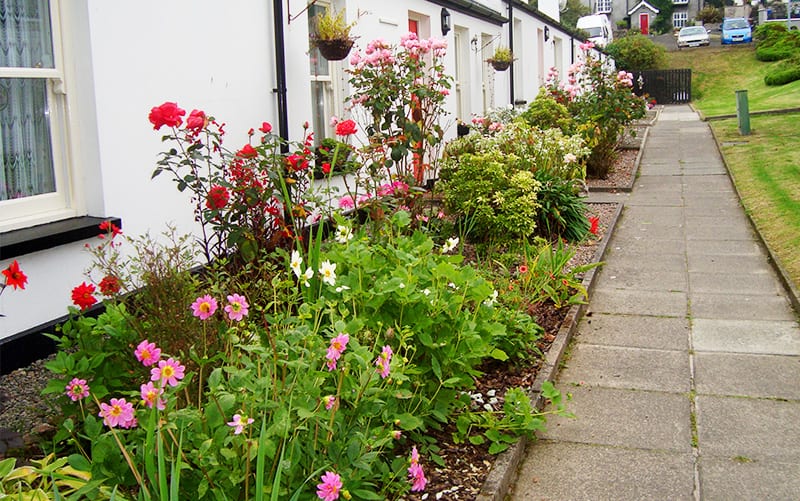 When applicant Frances and her husband moved to the area to retire, they joined the village committee and began encouraging neighbours to get gardening. The bungalows are occupied by elderly residents, but everyone makes an effort to keep it looking nice, and they take turns to mow the grass area outside the houses.
Judges were impressed by their drive to get everyone involved, rather than just doing up their own gardens.
Congratulations to all our winners!