Project Description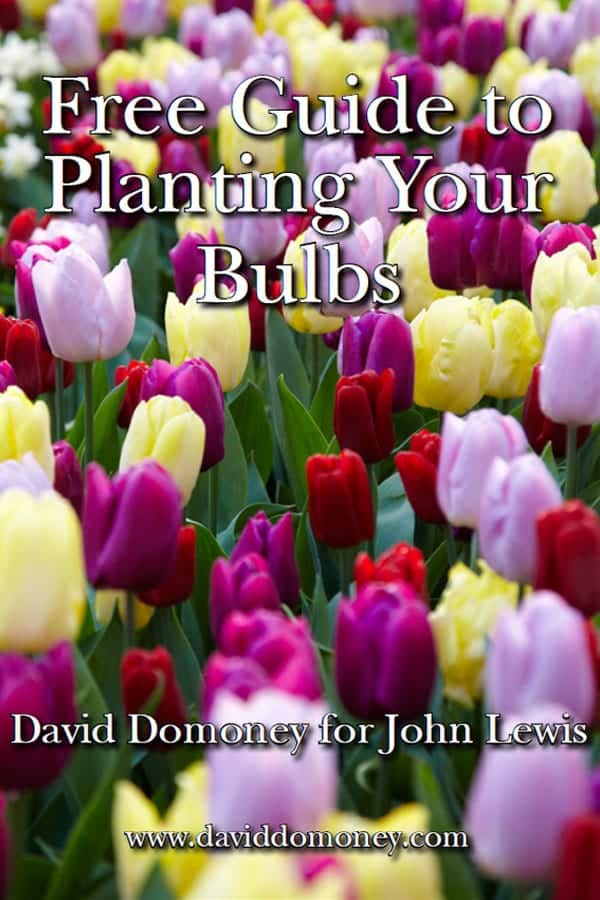 Download your free PDF guide to planting spring bulbs here!
It contains step-by-step advice on planting spring bulbs, including top tips on creating a stunning display and making the most of your bulbs.
Plant all flower bulbs like a pro, including:
Daffodils

Tulips

Hyacinths

Alliums

Muscari

Amaryllis
This guide is designed to accompany my new range of spring bulbs exclusively at John Lewis! I have hand-picked these bulb collections specially to help you achieve designer flower show-style results in your own garden.
It removes the hassle of mixing and matching individual bulbs by choosing the best varieties and combinations for a great display of spring colour.
My Guide to Planting Your Bulbs shows you how to plant beautiful displays in both borders and containers, including tips on creating contrast and harmony.
I also reveal my expert advice on caring for bulbs after they flower to ensure a great display year after year.
Full guide contents
1 Introduction to spring bulbs
2 The bulbs in my John Lewis collection
3 Bulb planting tips
4 How to plant bulbs
– Includes general bulb planting advice, planting bulbs in pots, how to naturalise bulbs and my Top Tip!
5 How to plant bulbs
– Includes how to plant tulips and how to plant a lasagne container
6 How to grow bulbs indoors
– Includes how to plant amaryllis and tips on forcing bulbs
Explore my John Lewis Spring Bulb Collections