February in the garden is filled with anticipation. The first signs of life are beginning to emerge as the plants shake off their winter dormancy. Splashes of colour illuminate dark corners to herald the start of spring. And there is plenty of preparation to do.
But remember the cardinal rule: only work in the garden if the weather is good. Trampling on soggy soil will compact it and may damage plants. Here are my top three gardening jobs for February.
1. Prune late-flowering plants
Late winter is the best time to prune late-flowering shrubs such as fuchsia, hydrangea, buddleja and ceanothus. Using sharp secateurs, cut just above an outward-pointing bud, taking about a third off the height of the shrub.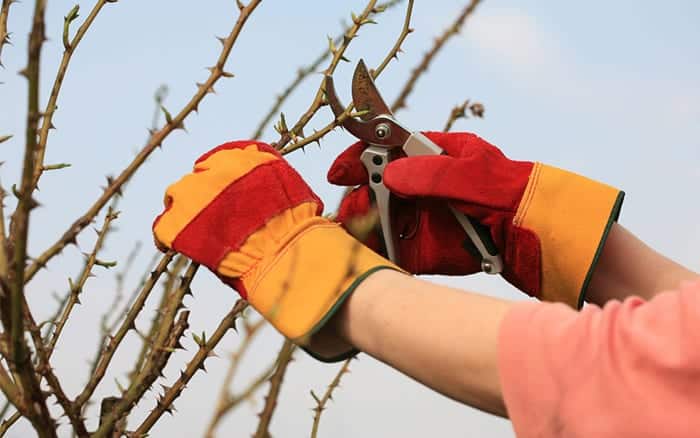 Hybrid tea and floribunda roses can also be pruned this month if you didn't do it in autumn. Cut just above the second or third bud from the base of each shoot, cutting down to an outward facing bud.
Check other shrubs and remove any dead, diseased or damaged branches to keep your plants healthy. It's easier to do this pruning before the new shoots start to grow. Just avoid pruning spring-flowering varieties until after they flower. You can also cut back deciduous grasses (such as miscanthus) and deciduous hedging this month.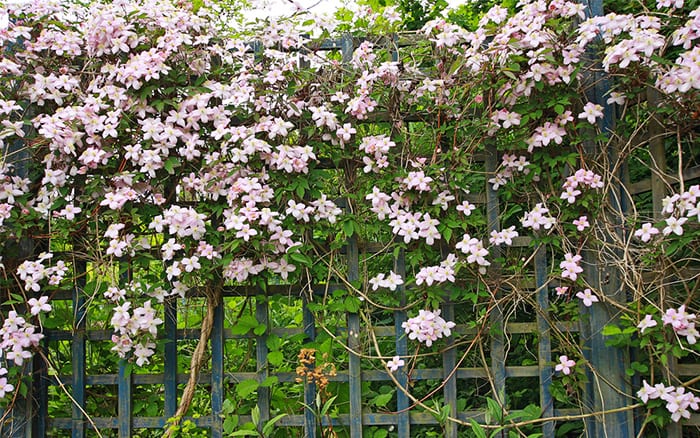 February is the ideal time to prune summer-flowering climbers like clematis and wisteria, as well as ivy and jasmine. Varieties that flower in mid- to late-summer can withstand hard pruning now. Take them back to a strong pair of buds and they will grow rapidly during spring.
Take out any dead, damaged or diseased stems, and any that cross over to make the plant congested. Clematis varieties that flower in early summer can be pruned and tidied up now. But avoid chopping them back to hard or you may cut off developing flower buds.
After pruning, sprinkle a granular fertiliser around the base of the plant and rake it in to give it a boost. You can also mulch around the plant to add nutrients and help retain water.
 3. Plant bare-root shrubs and trees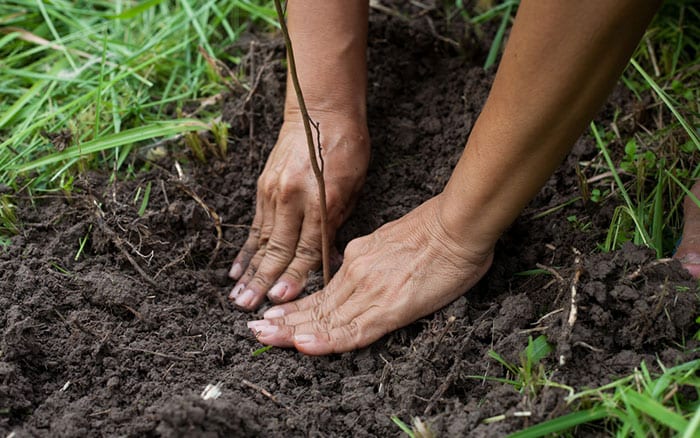 February is the ideal time to plant new shrubs and trees, including roses. They can be bought bare-root (not grown in containers) during this dormant period, which is an affordable way to buy new plants.
Make sure the ground is not frozen or waterlogged. Soak the bare root plants in buckets of water, making sure they are protected from cold winds. Wrap roots in hessian when moving them.
Here is a step-by-step guide to getting bare-root plants in the ground. Make sure to keep them well-watered until they get established.