1914 – 2014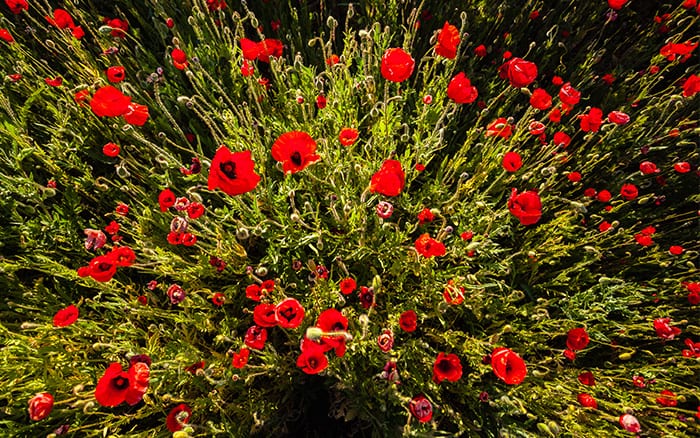 To commemorate the 100th anniversary of World War One on 4th August, the Royal British Legion is encouraging UK residents to plant poppy seeds in their towns and gardens.
The Real Poppy Campaign hopes to remember the people who gave their lives for peace and freedom as well as help the British Legion to support the British Armed Forces past and present, and their families.
To help support the campaign, we have launched the Commemoration Street category in our Cultivation Street competition. The street with the best poppy display will win £500 of National Garden Gift Vouchers, plus another £500 to donate to the Royal British Legion.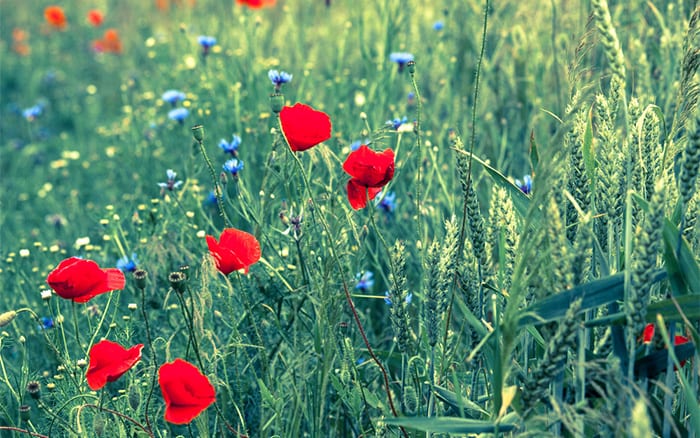 To join the campaign (and be in with a chance of winning the prize), sow poppy seeds this month. The variety is the red Flanders or cornfield poppy (papaver rhoeas) which is the worldwide symbol of remembrance.
National Garden Gift Vouchers has just launched a limited edition £25 poppy voucher, and will be giving a free packet of poppy seeds to customers with every purchase.
They have 60,000 packs of poppy seeds to give away with every voucher purchase, and have also donated an additional 60,000 packs of seeds to campaign.
The seeds, grown and harvested in the UK, are being supplied by Thompson & Morgan.
National Garden Gift Vouchers are valid in more than 2000 garden retailers nationwide and can be used to purchase anything from plants and compost to garden tools and accessories. Visit thevouchergarden.co.uk or ask your local garden retailer for more information.
Sorry – this offer has ended.