Kitting out a garden can be very expensive, but it doesn't have to be that way. With plenty of searching and a bit of patience, you can find some amazing bargains. Tools, pots, furniture, you name it. Someone, somewhere has the kit you need at a knock-down price.
So don't waste your money – here's how to equip your garden without breaking the bank.
Try the tip
Most recycling plants have a sideline selling usable items people have thrown away and donating the profits to charity.
They can be a treasure trove of garden implements: old mowers, forks, trowels, spades and other tools that have been well cared for and still have loads of life left in them. I've even seen garden sheds waiting for a new home!
So don't be shy if you see someone dumping something you're looking for, don't be shy. Ask if you can have it for a couple of quid.
Buy secondhand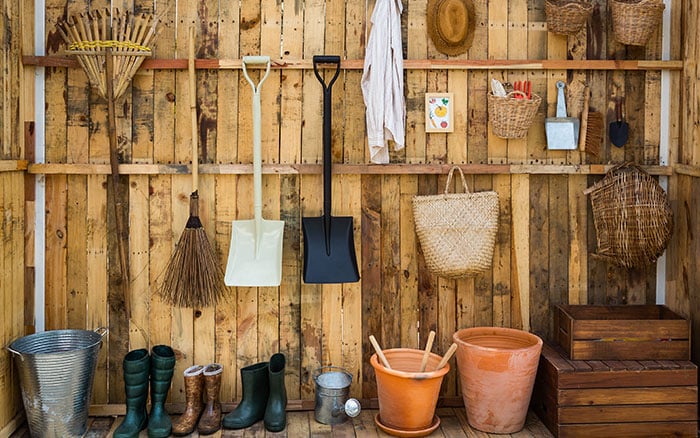 House clearances are always worth a look, as are auctions. Plus, try online sites like eBay and Gumtree. They are packed with people selling everything from second-hand tools to manure.
Freecycle is also fantastic. It matches people who need things with people who have them to get rid of. You get free stuff and the owner puts less waste into landfill. It's a brilliant idea and a goldmine for gardeners.
Another option is the local paper's classified ads, or shop windows. You'd be surprised how much goes begging.
Ask other gardeners
Your local gardening club or allotment may offer a plant swap facility to exchange plants and seeds. And if you want to be even more local, ask your neighbours to swap some of their prize plants with you.
It's also worth asking around to see if your neighbours have any garden tools they don't use and would like rid of. Waste not want not, right?
Recycle your own stuff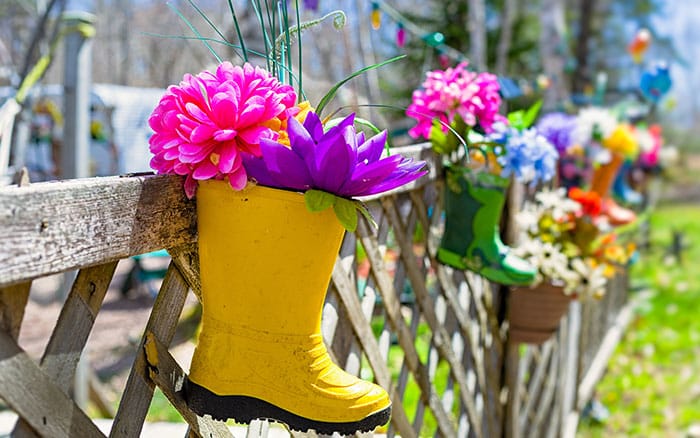 Old household furniture makes great shed or garage accessories.
Old bookshelves, with a lick of paint or varnish, can be used in the shed or garage to store tools, seed pots, compost bags and other odds and ends.
Try using household objects as plant containers. Chipped mugs, cracked buckets, empty tins – don't just throw them away, use them in the garden.
Remember, the best freebies are already sitting there in your own garden: collect seeds from plants and trees to produce your own for free as nature intended.