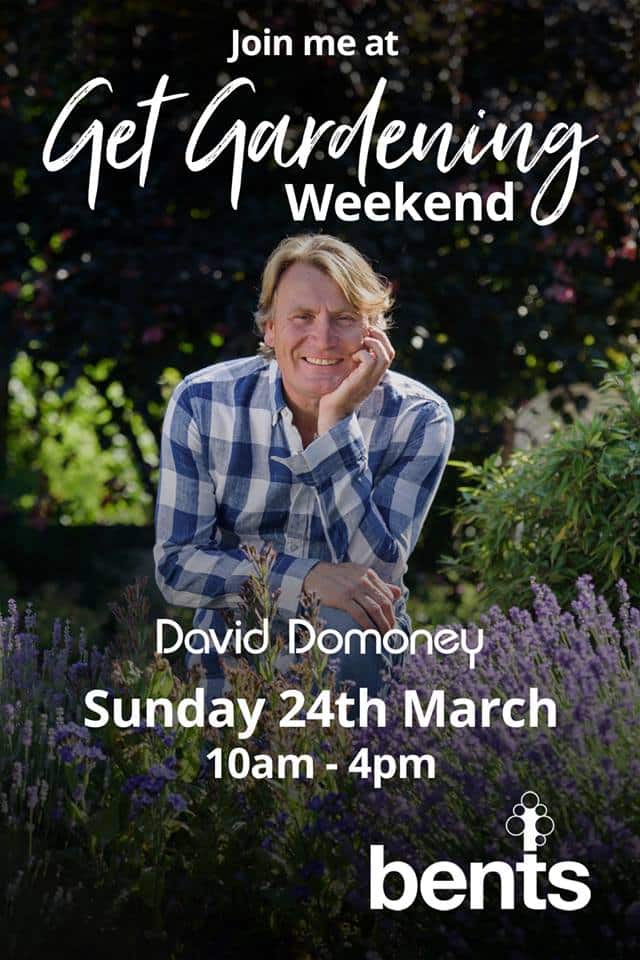 It's time to Get Gardening!
Catch me at Bents Garden Centre on Sunday 24th march for a day of talks and interactive workshops.
Bents' popular 'Get Gardening' weekend returns with workshops focusing on the seasonal garden and children can also get involved with free flower pot painting activities, a special spring themed treasure hunt and Bents' indoor beach and outdoor play area will ensure the little ones are busy!
This green fingered event has been planned to celebrate the start of the gardening season and hopes to open the doors to gardening and inspire everyone to give it a go.
Appearance times:
10am – 11am: Top Tips for Organic Gardening
11.30am – 12.30pm: Houseplants workshop
12.30pm – 1.30pm: Competition winners lunch
2pm – 3pm: Sensory Gardening
3.30pm – 4.30pm: Hanging basket workshop
This quick-fire talk is not to be missed! I'll explore all of my favourite gardening hacks, including how to water your garden with a broom, feed plants using bananas and brillo pads, keep your plants healthy with washing up liquid, vinegar and vodka, and stop slugs in their tracks without so much as looking at harsh chemicals.
So join in to find out more about the secret life of our gardens and how supporting the many creatures within them will guarantee a healthy and bountiful garden for years to come.