Choosing a Christmas tree is an important part of the festive period, there's such joy finding the perfect tree for your space. However, one thing that's not always at the forefront of your mind when choosing the all-important Christmas tree is where it came from. At Needlefresh's Christmas tree farm in Northern Scotland there are between 8 and 9 million Christmas trees at various stages of growth. So, here's more about how the journey goes…
At Christmas when we bring a tree into our living rooms or hallways, and spend time decorating them with baubles and ornaments, they become a central part of our Christmas celebrations. As we watch presents appear under the tree, the excitement for Christmas Day grows.
The magic of the Christmas trees doesn't start just as you choose your tree, instead the magic goes on throughout the whole growing process. Each individual tree is given much love, attention, passion, and dedication because the trees are at the hearts of the horticulturists and farmers that are growing them.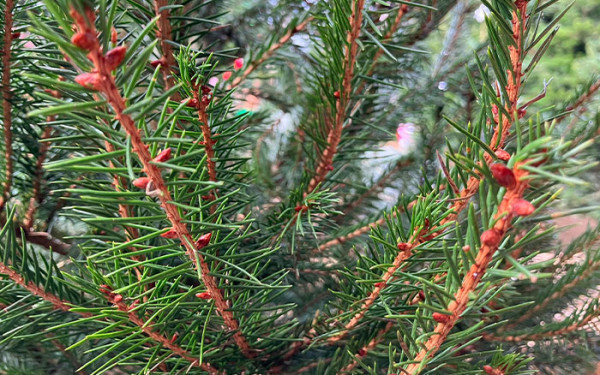 When you're admiring your festive display you may wonder, how did this Christmas tree start its life? Like most plants, life began as a little see germinating, before growing into a lovely little plant. Then, the Christmas tree nursery plants it into the nursery beds. They're grown on a huge scale with nearly 300,000 baby Christmas trees starting to grow after a few years, before they are moved and planted out into the tree plantations.
Of the trees in Needlefresh's plantation, there are some trees had been in situ for 9 years, as well as the 4 years previous when it was growing in the nursery. This show, just how much time and effort goes into growing the best trees.
To allow air through the plantation the bottom branches are cut off. This also means when the tree is cut it's ready to put in the stand for the consumer without impacting the shape of the tree. To keep the classic Christmas tree 'A shape' the tree is pruned and sculpted by pinching the middle branches.
If this pruning wasn't done, it'd result in a cone shape rather than the typical A-frame.

Though there is a usual structure, these trees are living things, so each and every one is slightly different and there's a perfect tree for everyone. When caring for the trees, the team look at each individual tree and work with it rather than doing the same operation on every tree.
Everybody likes a dense tree, but some people want a taller and slimmer tree to better fit into living spaces without taking up as much room. Needlefresh have been developing pruning techniques to produce the slim-shaped tree, whilst still maintaining the A shape and the fullness all the way to the top of the tree.
It's not just about manicuring the tree, it's also about ensuring it's healthy and growing pest and disease free whilst keeping weeds down.

When growing Christmas trees, they absorb carbon dioxide 365 days of the year – up to 70 tonnes per hectare of carbon is absorbed by these trees. As well as that, they provide a fantastic environment for wildlife, flora, and fauna.
Not only are they purposely grown, but they are constantly being replaced. So although the trees are generally in place and then cut down, there are plenty of other fields planted up, and the cycle continues.
As well as the environment, they have a positive impact on the local economy. They employ many local people, seasonally to help harvest the trees which is a huge job. To Needlefresh it's not a machine job, it's something that involves individual attention which means people are in and around the trees all year round.
When you buy a Needlefresh Christmas tree you can find out exactly where it was grown because each label features a unique number. All you need to do it visit the website needlefresh.co.uk and type in the tree number.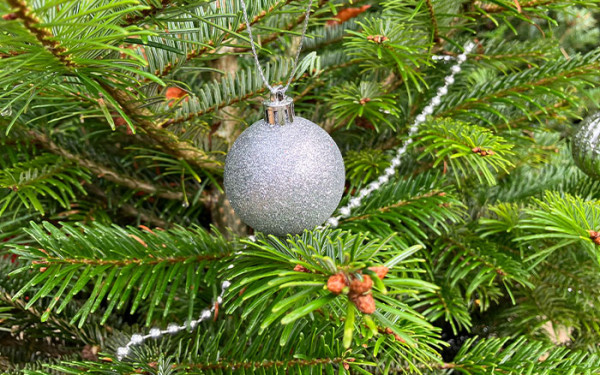 Christmas trees are undoubtedly an important part of the Christmas celebrations. They are a focal point that become central to the festive period, so when buying your tree it's fantastic to know the love and care that has gone into growing it before it makes it's way to garden centres and then into homes.
David Domoney is a Chartered Horticulturalist, Broadcaster, and Author. David has worked with a number of the UK's leading garden retailers as a plant buyer and strategic consultant. With more than 30 years experience, in horticulture, David is as passionate about plants now as he was when he bought his first plant at a village fete.