I'm thrilled to announce that I will be hosting a very special Facebook Live show at the Newbank Radcliffe Garden Centre near Bury, Lancs on the 9th of February at 12:30pm.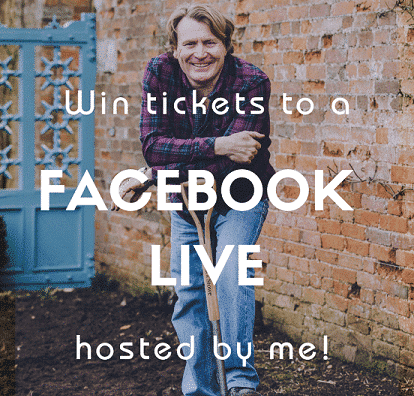 This show is a great opportunity to discover my top tips to grow your own, must-have tools, and my seasonal favourites. Plus, competitions and prizes are up for grabs with your ticket.
Hosted at the beautiful Newbank Radcliffe garden centre, this family run garden centre was opened in 1990 and used to be a barn with stables and piggeries. Now it's a stunning place to shop and eat with a sunny terrace farmhouse bistro—the perfect day out for all the family.
So, for your chance to win an exclusive front row ticket to the show, all you have to do is enter the competition by entering via the button below.
The lucky winners will be announced on the 1st February and the competition closes on the 31st January at 11:59pm so don't delay and miss out.
With your ticket you will also be granted a winner of this incredible goody bag. This exciting competition for green fingered enthusiasts could see you walk away with some amazing Kent & Stowe tools (Digging Fork, Hand Trowel and Traditional bypass secateurs) worth £50!
Don't miss out on the chance to win and to get season-ready with these front row seats to the show where you'll be up close and personal with me to hear more about what's hot in horticulture in 2019.
I look forward to seeing you there!