Spring is here and the garden is waking from its winter slumber. Bulbs should be in full flow now, their bright flowers enough to cheer up any dull day. Time to get started on that lawn for a lush green carpet all year long. Here are three gardening jobs for April.
Climbing plants will start to grow rapidly now, so make sure they have enough support for the new growth.
Extend your trellis or add more wire to arches and tripods as necessary.
Gently encourage new shoots sideways as they grow.
This sends growth hormones along the length of the shoot, rather than just to the tips which will encourage flowering all over the plant.
Early spring flowering bulbs such as daffodils and hyacinths and will have finished by now so remove the dead flower heads.
Don't cut down the wilting foliage as this provides the bulb with food in order for it to flower next year.
Tulips will be coming through now, so make sure they have plenty of water, especially if there's no rainfall.
This will ensure they develop straight stems and produce large flowers, giving you a fabulous spring display.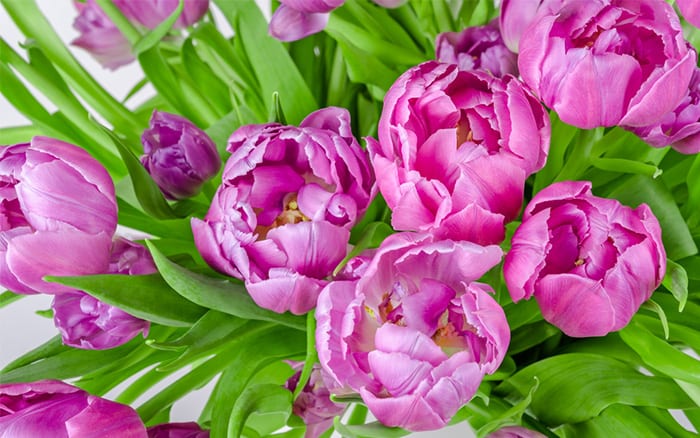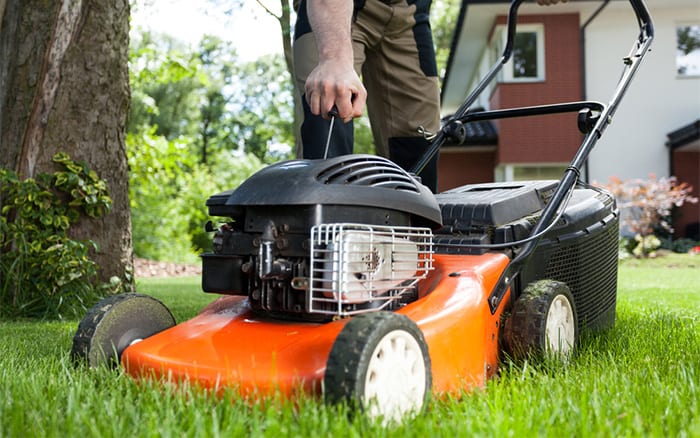 The lawn will need regular mowing from now until autumn, so make sure the blades on your mower are sharpened and ready for regular use.
Keep the edges of the lawn tidy after mowing with a sharp pair of shears or a lawn edger.
Feed the lawn after mowing to give it a good start to the year. If you have a problem with moss in the grass, use a spring lawn fertiliser with a moss-killer included.
For my chosen colours in April, click here:
Or check out my Pinterest board: