Spring is on its way! Each new flower heralds its arrival as the garden comes to life again. It's easy to get caught up in the anticipation, but we gardeners remain at the mercy of the weather.
Don't start sowing seeds – they will probably fail as soon as we have another cold snap. Instead, have a go at these seasonal garden projects, some for outside and some to do indoors on a rainy weekend.
Plant roses for Valentine's Day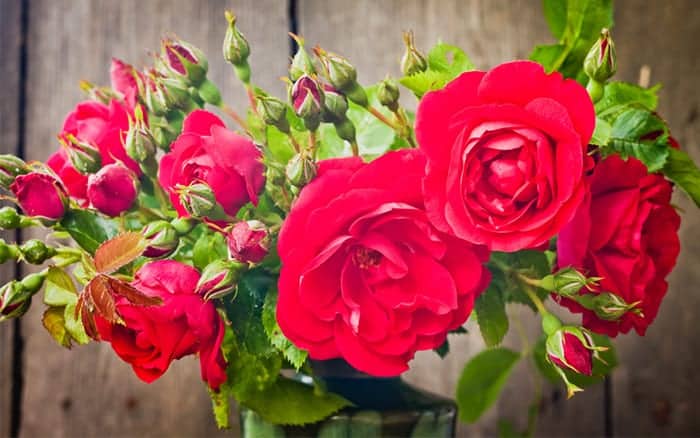 Giving and receiving roses is always a special feeling, but why buy them as cut flowers when you can grow your own? There is a rose variety to suit every garden. And now is a great time to plant them.
Rose plants come three ways: bare-root varieties are usually from mail-order suppliers. These have been dug up from the soil and need to be replanted quickly. Secondly, garden centres stock containerised versions of these. The third option is container-grown roses, which come with their own soil and simply need planting out in the garden.
Roses need plenty of nutrients, so enrich the soil with lots of organic matter before planting. Look out for scented varieties – my favourite red rose is the classic Royal William.
Read more detailed instructions on planting a rose here, plus the right way to prune roses.
Help your garden birds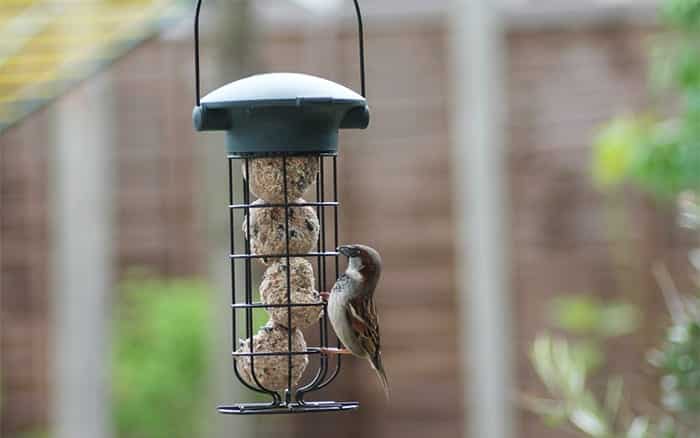 Population numbers for wild birds across the UK are falling. Since the 1970s alone, we have lost 71% of starlings and 50% of house sparrows. A whopping 52 species are considered at risk.
But gardeners can help. Just putting out some food and water can help wild birds to survive, especially during these cold months. Keep bird feeders around 6ft off the ground in a sheltered spot, and place some water nearby – fresh water is just as important.
Great bird food includes bird seed mixes, peanuts, black sunflower seeds, bird cakes and fat balls. However, salted peanuts, dried bread and desiccated coconut can dehydrate birds, so don't give them these.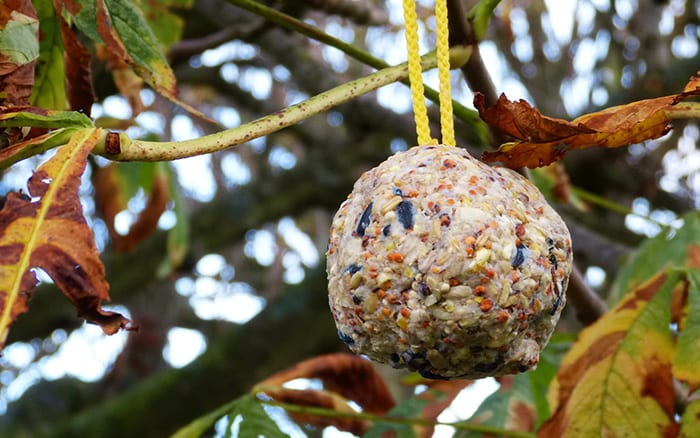 Save money by making your own bird fat balls! This no-cook recipe is great fun to do with the kids.
Throughout spring, you can also help birds to build nests by putting supplies near the feeder. Birds will appreciate bunches of twigs and dried moss.
Can you recognise the 10 most common garden birds? Take my quiz!
Start an indoor herb garden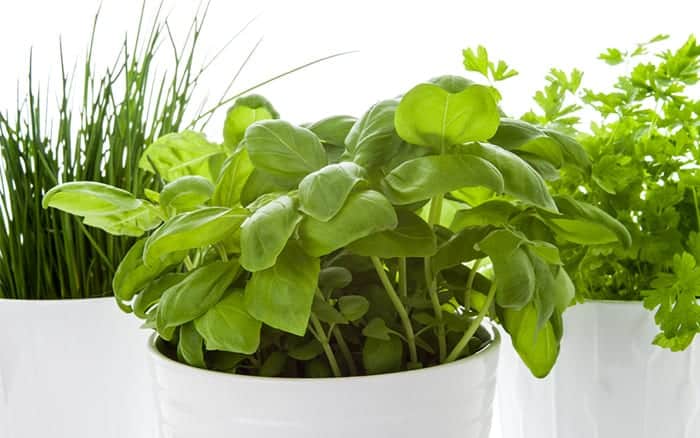 Growing tender herbs indoors is an easy way to start growing your own food. All you need is a warm, brightly lit windowsill. Mint, dill, chives, basil, parsley, coriander and oregano will all thrive on a windowsill.
Fill your containers with peat-free potting compost and sow the seeds directly onto the surface. Cover with a very fine layer of peat-free potting compost – it helps to sprinkle this so you don't bury the seeds too deep. Water in.
Cover the container with a clear plastic bag to create a makeshift propagator and put it somewhere warm (ideally 18C) until the seeds germinate. Then remove the plastic cover and place the pots somewhere bright and warm. Harvest the leaves regularly to keep the plants vigorous, and water deeply when the soil feels a tad dry.
Repair and paint fences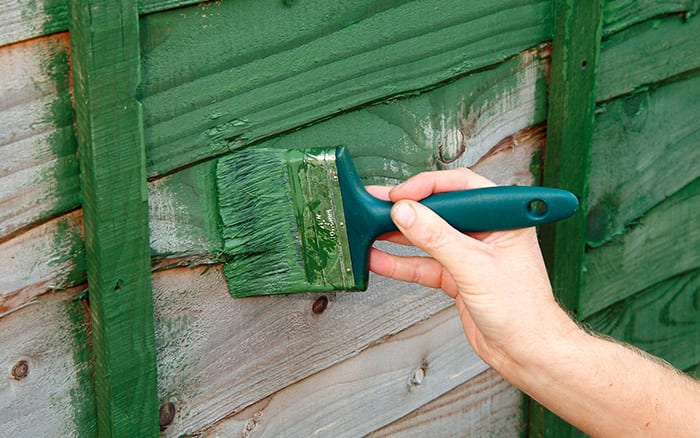 It is easy to think of fences merely as practical physical boundaries, but shabby, dirty wood can detract from an otherwise great garden. Taking care of your fences not only gives your garden a designer 'finished' feel, it also prolongs the life of the wood. This will save you money over the years.
Most fence treatments these days contain wood preservatives to protect from water damage. You can choose from natural-looking stains or more pigmented paints, and both come in a huge range of shades.
First, repair any damage and refasten loose boards and panels. Clean off any dirt with a stiff brush and some warm water. Sand away any splinters and remove algae with an algaecide.
You can apply the stain or paint with a brush or roller, but if you have a lot of fence panels I'd recommend a spray system. Make sure to cover the tops of panels and posts, which are most vulnerable to water damage.

David Domoney is a Chartered Horticulturalist, Broadcaster, and Author. David has worked with a number of the UK's leading garden retailers as a plant buyer and strategic consultant. With more than 30 years experience, in horticulture, David is as passionate about plants now as he was when he bought his first plant at a village fete.