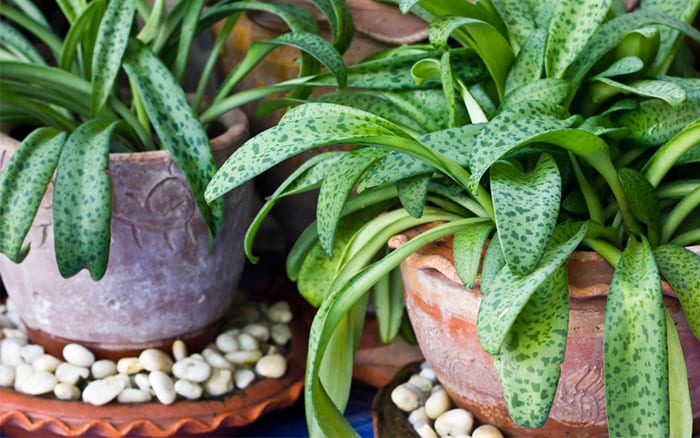 Repotting houseplants invigorates them. It gives them more space for their roots to grow, making the plant stronger. Fresh compost also contains more nutrients and holds onto water better.
Spring is the best time to repot houseplants – never do it while they are flowering. A plant needs repotting if it has grown too big for its current pot, if lots of roots are poking out the top or bottom, or if the soil has become poor and mouldy.
However, not all houseplants need repotting. Don't repot plants that prefer to be pot bound, such as the peace lily and the bird of paradise. And top-dressing is a better option than repotting for very large plants. Simply scrape off the top layer of soil and replace with fresh compost.
My top repotting secret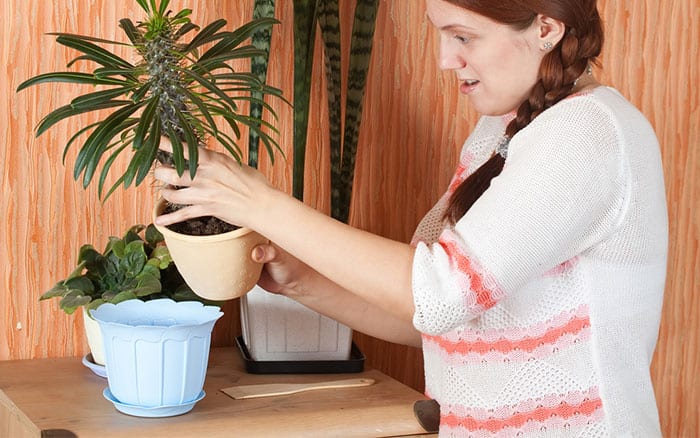 The most important thing is not to repot a plant into a much larger container. It is easy to overwater a small plant in a large pot.
Only go one or two sizes bigger. For example, a plant in a 6cm container can be repotted in an 8cm or 9cm one.
Get the plant out of the pot
This stage is often harder than it looks! Take care not to damage the plant as you remove it from its current pot. Patience and a gentle hand are needed here.
If the pot is plastic, try gently squeezing the sides to push the plant out. Hold the plant by the stem near the base.
If there are roots poking out the bottom of the pot, you may have to cut these off to get it out. You can also push the blunt end of a pencil up the drainage holes to coax the plant out. In extreme cases, you may even have to cut the pot off!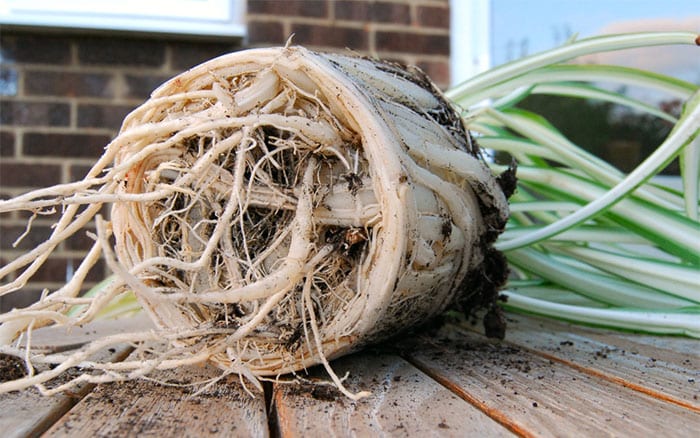 Some people recommend removing some of the root ball if a plant has become pot bound, but this is a bad idea. The roots will regrow, but the plant will waste energy replacing them instead of growing more leaves and flowers.
Others say you should tease out the root ball to stop roots growing round in a circle. But I have a policy of not doing this for indoor plants, because you risk damaging the roots.
Repot the plant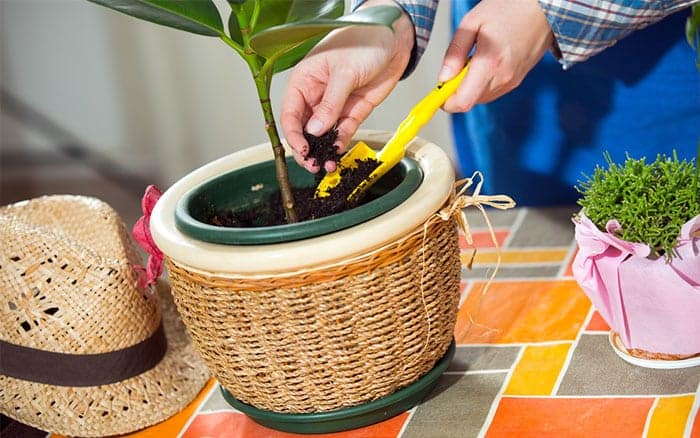 Prepare the new pot with fresh compost and place the plant in the soil. It should be planted to the same depth as it was in the previous pot.
Fill the pot with soil so the surface is one to two centimetres below the rim of the pot. This ensures that soil doesn't spill all over when you water the pot.
Press the soil down lightly with your fingers to make sure there are no air holes. Water the plant really well to help it recover from the shock of being repotted.