David Domoney is a Chartered Horticulturalist and television gardener. He is a presenter on ITV1's Love Your Garden, which is the most-viewed gardening TV show in Britain today, and is the resident gardener on ITV1's This Morning.
David is a serving RHS Commercial Board Member, an Ambassador at Large for the Chartered Institute of Horticulture, a Governor at Capel College, and a Patron of The Birmingham Botanical Gardens. He works alongside other celebrities, such as Alan Titchmarsh, Phillip Schofield, Holly Willoughby to share his passion and flair for horticulture with the nation.
This year David was selected by HRH Prince Edward to receive the 2018 Award of Excellence in Horticulture. He adds this prestigious award to his collection of 30 RHS medals, including Chelsea Gold and Best in Category awards, for his gardens, floral displays and scientific exhibits, which have appeared everywhere from Hampton Court Palace to BBC Gardener's World Live.
David was also part of the team that brought the 'This Morning' Rose into existence, which was unveiled at this year's Chelsea Flower Show.
David has designed and built spectacular show gardens and has run events promoting some of the nation's favourite brands. His clients have included John Lewis, Harley Davidson, The Ritz, Lexus, Croft Sherry, Laura Ashley, Manchester Children's Hospital, British Trust of Ornithology, Levive Diamonds and the Commonwealth War Graves Commission to name but a few.
David has a large digital following, with 2.1 million visitors per month on Pinterest, over 29k followers on Facebook, 17k followers on Twitter, and 1.3 million visits per year to this website.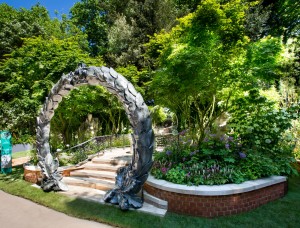 You can read David's weekly gardening columns in the Sunday Mirror or check out his monthly article about growing fruit and vegetables in Grow Your Own magazine.
David also writes regular blogs for this website, produces frequent videos on YouTube and Facebook Live, and recently embarked on the production of a brand new podcast.
David writes on everything from pest control to flower choices, British wildlife to garden design and his monthly newsletter, which goes out to over 30,000 people, includes top gardening tips, topical quizzes, upcoming events in the horticultural calendar and more. Sign up to receive David's newsletter here.
David also writes frequent guest blogs on a huge variety of gardening topics for Kent & Stowe, Hartman, YOYO, Everest, and Pavestone, concerning everything from how to spruce up your patio in time for summer to how to use garden tools correctly.
David's organisations & projects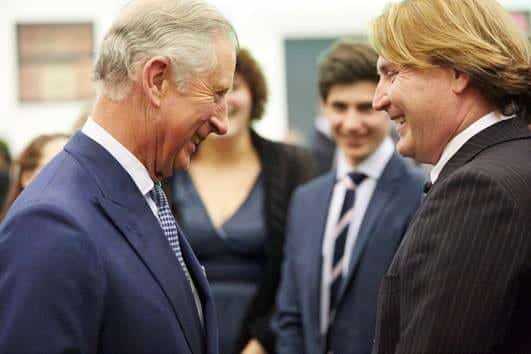 Namely, that gardening is fantastic for everyone's mental and physical health and that protecting native wildlife is a responsibility we should all shoulder together.
David has two daughters with Adele Holdsworth—Alice-Rose Domoney, born in 2014, and Abigail Violet Domoney, born in 2016. He is a proud family man who loves sharing his enthusiasm for plants and gardening with his kids, which is one of the reason that his Cultivation Street campaign is so close to his heart.
David is a regular speaker at prestigious flower shows and commercial events across the UK.
His topics range from the popular 'Confessions of a TV Gardener' talk, in which he takes audiences behind the scenes of popular gardening TV shows, such as ITV1's Love Your Garden, to his hugely successful 2018 'The Living Garden' talk, in which he takes audiences through the fascinating world of the garden as an ecosystem in its own right.
David offers a generous speaking package to interested parties. For more information about acquiring David for your event, please contact Fay Edwards by email (fay@domoney.tv) or phone (01926 642 121).