Tap into all of the natural goodness that garden wildlife has to offer. I will be speaking on the James Martin show to promote ways in which we can all get involved with supporting a well-balanced ecosystem to help the health of our gardens.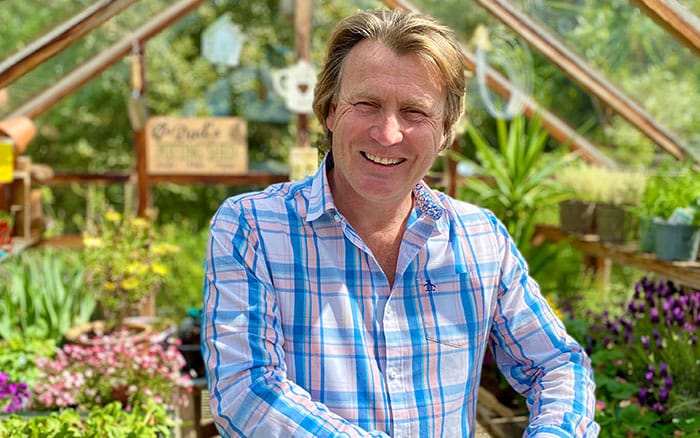 As Patron of the Hedgehog Preservation Society, I am keen to promote hedgehog awareness and looking after them is very close to my heart. But caring for our garden creatures is in our best interest too – they are great for the garden!
It's easy for you and the family to get involved with these creature-comfort gardening projects.
The delicate ecosystem of your garden will help your flowers and foliage to flourish, so it's a worthwhile cause to get stuck into.
Certain types of wildlife in your garden, like hedgehogs, will eat all those pesky slugs and snails, while birds will eat crickets, grasshoppers and beetles.
The key to getting these visitors in, is to provide both shelter and food for them. Hedgehogs begin to emerge from hibernation as we head into March and, having lost their body weight over winter, they'll be on the search for food.
But, they're not the only critters that are in need of our help, even some insects help to control the pests – so why not create materials that will attract them?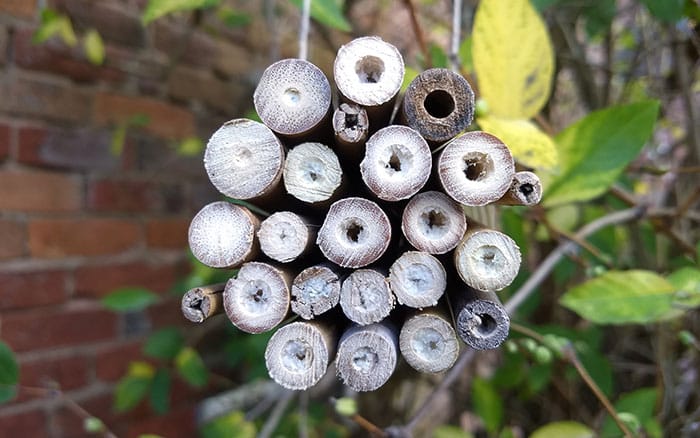 Over recent years, there has been a decline in the amount of insects in the garden. Bugs like pollinators are less healthy and abundant than they have been in the past and if this continues, this will cause problems in the garden since plants rely on insects to reproduce. And other bugs like ladybirds and lacewings will eat those little aphid pests that damage our hard work outside.
Building a bug hotel is easy, you don't need to be a DIY expert to create something suitable. You can use plenty of materials you already have lying around in a shed or garage, and there's no sort of finesse about making an insect hotel, so it's totally fine to be messy!
You will need:
A framework or container – old wooden pallets, garden pots, tins, or wooden boxes work great
Assortment of fillings – twigs, wood chips, paper, leaves, cardboard and even bricks do the trick
Don't worry if you don't have all of the above, you can still improvise with whatever you can find!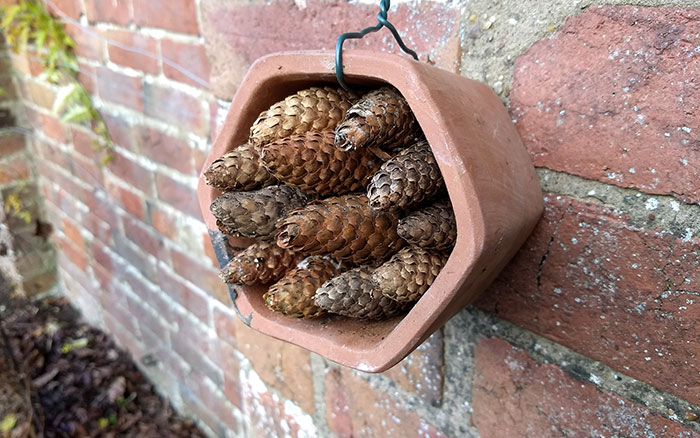 Choose your framework first. This can be as simple as a used wine box or garden pot, but select your container size to fit in the space you have available.
Hanging habitats are great space savers if you want to opt to keep your floor space free and will also make sure to keep insects away from predators too.
Pick a spot which is sheltered and make sure that your habitat has the right entrance for the insect or mammal you are trying to attract. Insect homes can be situated almost anywhere and made up of materials you have to hand.
For a bug hotel, the epitome of insect paradise, you'll need a larger container to house all the different materials for individual species.
Try to have different layers of different things based on the list below. For example, the bottom layer could include damp wood, bark and moss while the top is drier and filled with straw.
Take a look at these materials and decide what you want to include:
Sticks/twigs:
Packing your insect hotel with sticks and twigs will attract ladybirds and lacewings.
Wood/bark:
Wood will entice bugs such as stag beetles, woodlice, spiders and centipedes.
Straw/hay:
Straw and hay attracts invertebrates such as ladybirds. They also like pine cones to lay their eggs in over winter.
Leaves:
Leaves will mimic a woodland floor so it attracts insects like butterflies, beetles and spiders.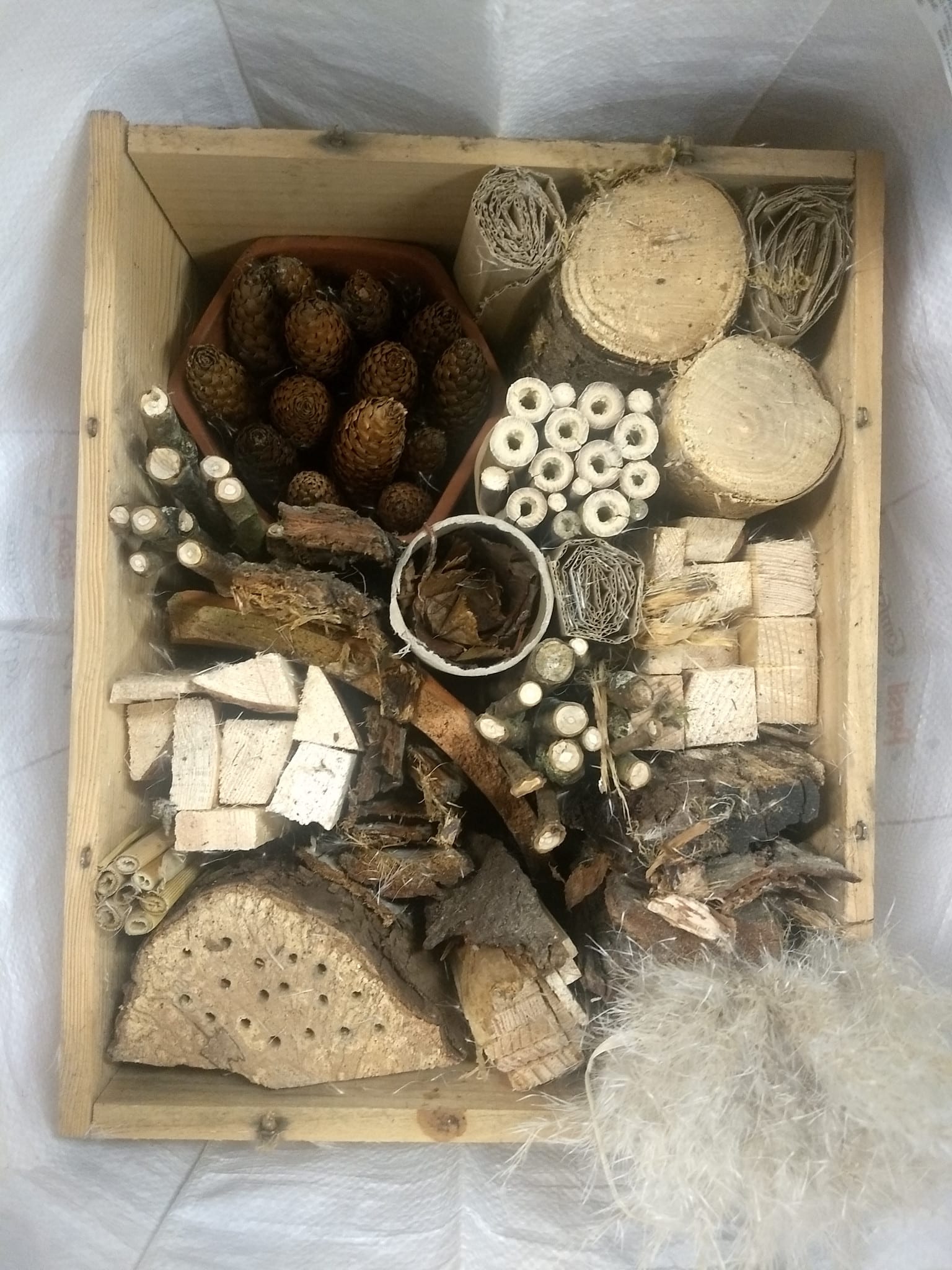 Holes: General holes throughout the insect hotel will give solitary bees a place to shelter in. They like warmth so a sunny spot will give them what they need. Try placing bamboo, old canes, hollow plant stems in a plastic drainpipe or plastic pot placed between the pallets.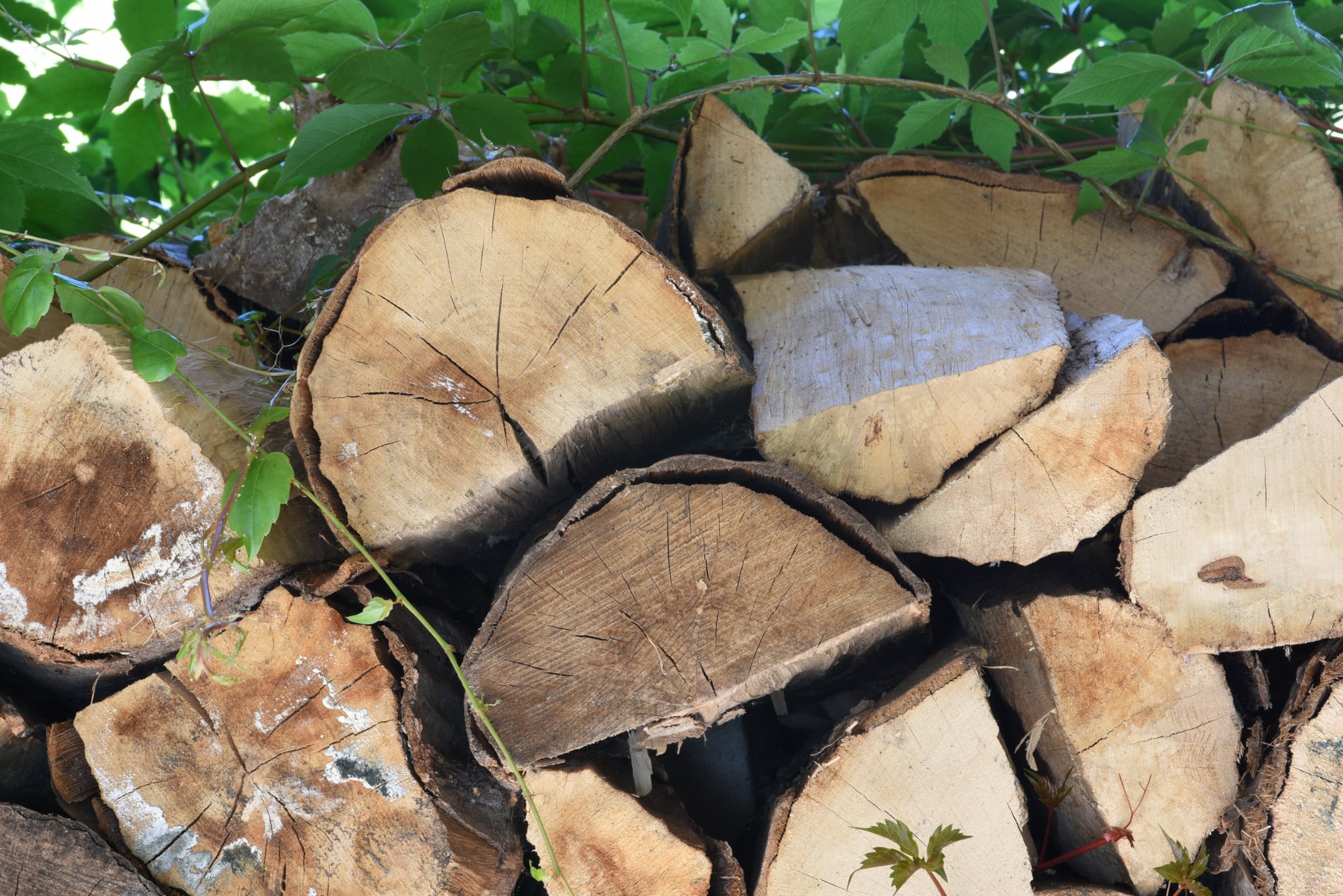 An alternative way of attracting insects is to create a log pile in your garden. It's quite simple, you just stack lots of different sized logs on top of one another and then drive a stake into the ground either side to stop them rolling away. Check out my previous article about creating a log pile.
There are certain species that absolutely love logs:
Moss
Fungi
Toads
Earwigs
Slow-worms
Wasps
So get outside and build a little (or big!) insect hotel for all the critters that visit your garden.
Which insects do you cater for in your garden? Leave a comment in the box below!