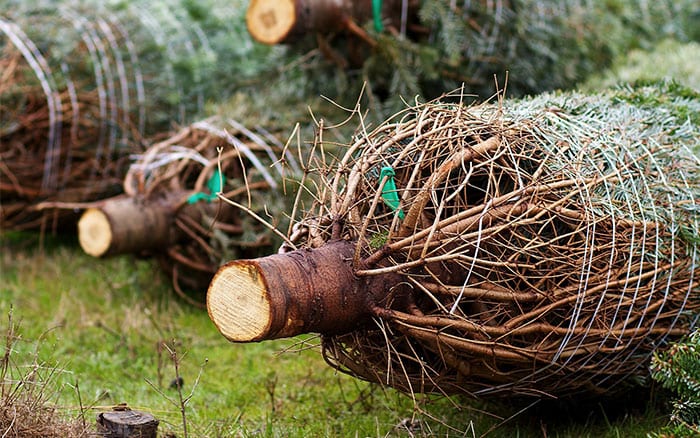 January is a bad time to be a Christmas tree. It's the star of the show throughout December, but finds itself unceremoniously dumped in the street come the cold light of the New Year.
Of the six million real Christmas trees we buy every year, 90% of them are not recycled. They go into landfill, wasting the opportunity to put their nutrients back into the ecosystem.
But most councils offer free recycling services. So here is how to recycle your Christmas tree and give it a fitting end to the festive season. Plus take part in the Christmas card recycling scheme to fund new trees for Woodland Trust!
Contact your council
Most councils offer a simple Christmas tree recycling service. They shred the Christmas trees and use the chippings in parks and woodland, putting vital nutrients back into depleted soil.
Some councils offer to collect the trees alongside your usual refuse collection, while others open up special services at the local recycling centre.
Look out for flyers or notices that tell you when they can collect the trees. Alternatively, check out Recycle Now and use their postcode searcher to find out what's on offer in your local area.
You can also contact your council directly to find out what services they have. All London boroughs and large cities are now offering Christmas tree recycling services.
What do I need to do?
All you need to do is strip off any decorations and tinsel, remove the tree from its stand and put it outside. You may need to cut large trees in half – your council will have instructions for this.
If you are taking the tree to the tip, wrap it in an old sheet to stop the needles shedding everywhere.
How to recycle Christmas cards
In fact, you can recycle lots of materials leftover from Christmas. Most of us will recycle empty bottles and cans, but what about Christmas cards? You can put them into the usual paper recycling bin.
Or take part in the Christmas card recycling scheme from Woodland Trust. Simply drop off your Christmas cards at a Marks & Spencers store throughout January. For every 1000 cards recycled this way, M&S will fund the planting of a new tree.
The scheme aims to recycle six million Christmas cards this year, meaning 6000 new trees! Special collection bins will be in M&S stores between 2 January and 31 January.
Start the New Year by doing some good with leftover Christmas decorations.