Beetroot is one of the top five easiest crops you can grow. The roots are quick to mature and packed full of flavour. Their unmistakable sweet taste makes them one of Britain's favourite home-grown vegetables. Solist is a monogerm variety which means seeds are less likely to germinate in clusters, resulting in less need for thinning out and healthier seedlings.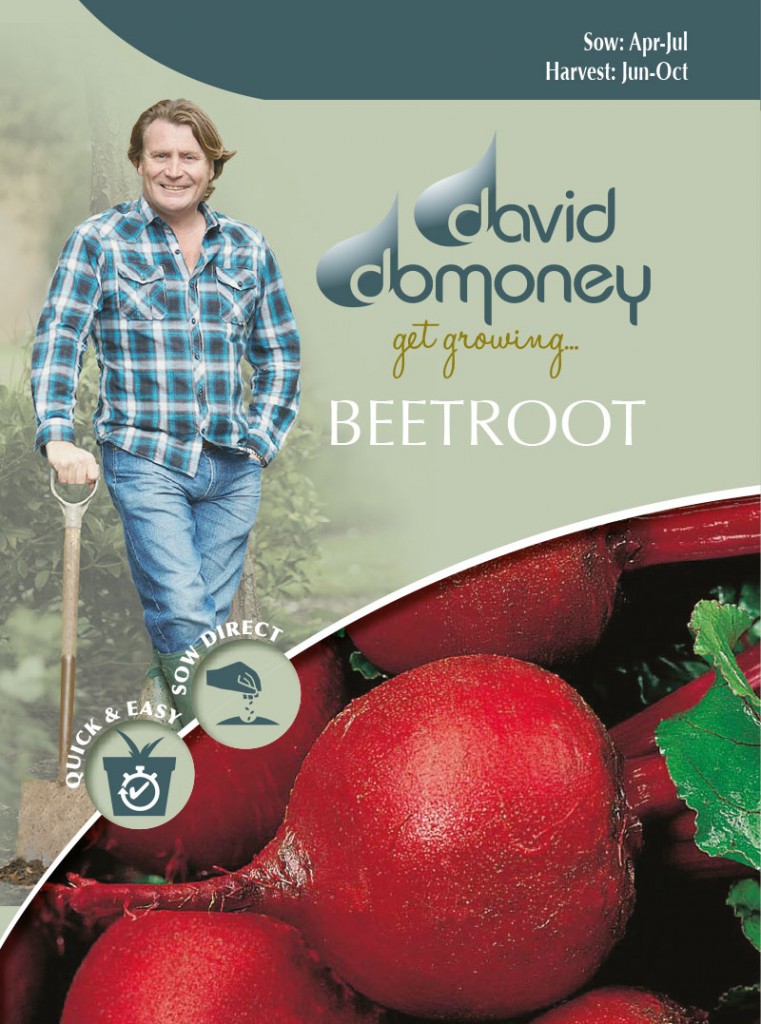 Sow Indoors
Beetroot should be sown outdoors, directly where they are to grow.
Sow Outdoors
Sow outdoors May to July. Sow thinly 2.5cm deep directly where they are to grow, in rows spaced 30cm apart. Keep the soil moist and weed free at all times. Seedlings should start to appear approximately 7-21 days. If necessary thin out by taking alternate plants, allowing the remainder to grow on. Thin seedlings out to a final spacing of 10cm apart, 5cm apart if growing space is limited and only baby beet are required. It is good practice to water well after thinning out, to wash any dislodged soil back around the roots of the remaining plants. Sow a new row every 2-3 weeks to extend your harvest period, ensuring there are always perfect, tender young beets available.
Once the seed packet has been opened, the seeds can be stored in an airtight container until required for further sowings. Beetroot seeds maintain their vigour for quite a few years and although there are lots of seeds in a packet, repeated sowings through the summer is recommended so they are unlikely to last more than one season.
Growing in Containers
Beets can quite easily be grown in large patio tubs or containers. Especially if grown for colourful baby salad leaves or young and tender baby beets.
Common Problems
Keep well watered during dry spells as this will help prevent the roots from splitting. In exceptionally poor, wet weather beets can be affected by downy mildew but in normal conditions are trouble free.
Harvest
Harvest from June to October. Lift roots from the time they reach the size of a golf ball. Twisting the leaves off rather than cutting them when harvesting will prevent the sap from leaking as badly. As when thinning out, harvest alternate roots leaving more room for the remaining plants to grow on.
Ideas on how to use your Beetroot
When thinning out use the young leaves and roots in salads as they are nutritious, colourful and packed with flavour. Although roots are traditionally pickled they taste even better raw and grated to add bold colour and flavour to salads, or added to stir-fries, roasted in a tray-bake, boiled or steamed.