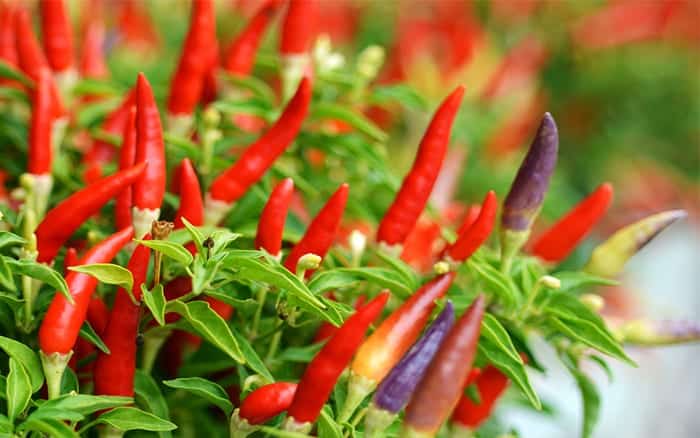 Chillies are one of the most popular plants to grow at home. It's an exotic, attractive, fiery-looking plant that you can use in all sorts of ways, from topping a pizza to spicing up pasta and giving your curry that added zing. Check out our feisty guacamole recipe at the bottom of the page!
Windowsill growing
Growing your own chillies on a windowsill is fun and will save you money – they will go on producing fruit year after year. They have a long cropping season, so you could be harvesting fresh chillies from late spring to December. And chillies can be frozen, so you'll never be without that spicy heat in your kitchen!
During summer the plant can sit outside – there's nothing like a breeze to give it more strength. But to get chillies off to a good start, you'll need a sunny windowsill or greenhouse.
You can buy chillies as pre-grown baby plants or produce your own from seed. The best seed varieties are red, yellow, long and short.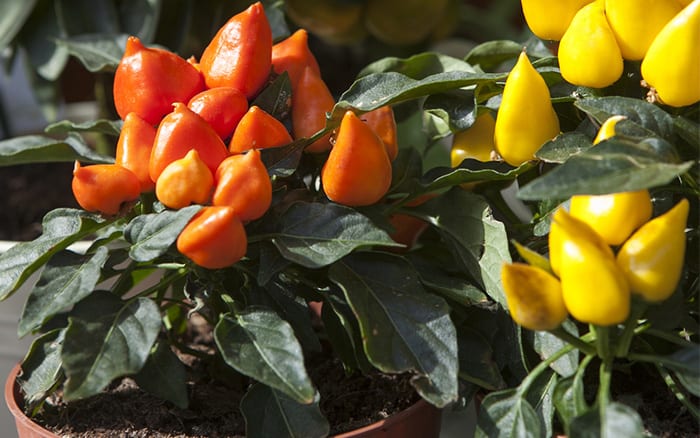 Seed sowing
The seeds can be difficult to germinate because they don't like the cold. I wrap mine in muslin cloth, tie it with some wool and soak it overnight in a Thermos flask warmed to about 45C.
In the morning, fill baby pots about the size of your palm with ordinary compost. Plant a couple of seeds at a time into each pot about 1.5cm below the soil. Then firm the compost down and soak thoroughly with warm water.
Chillies like a steady temperature of 28C and you'll want to keep them moist but not drowning. A heated propagator is great, but a warm, sheltered windowsill is fine too.
Germination
In about three weeks, you should see signs of germination. But don't worry if they're slow to emerge – chillies sprout when they're good and ready.
When seedlings appear, ventilate the propagator, but don't let the temperature drop too much at night. Use a normal fertiliser at about quarter strength – seaweed extract is good for them.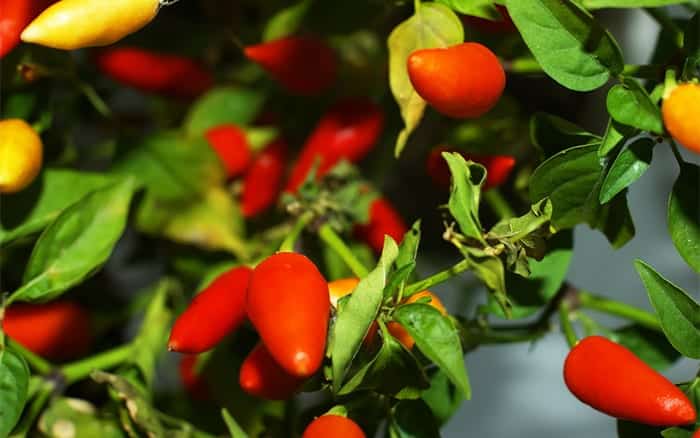 If you buy seedlings rather than growing your own, choose a warm windowsill or greenhouse and keep them moist.
As the weather begins to warm up, take them out in the day to toughen them up and bring them in at night.
Fruit and flower
After the plants start to flower, keep feeding them regularly. I recommend using tomato food to encourage more chillies to grow.
The plant produces fruit on sidestems, so when it has reached a decent size, pinch off the tops of the vertical stems. The more side stems, the more chillies.
Use the fruit as soon as it's harvested. Nothing beats the tang of a fresh chilli – just be careful not to burn your mouth!
Easy guacamole recipe
Chop a green chilli and mash together with the flesh of two avocados and some finely-chopped onion. Add the juice of half a lime, a handful of coriander and salt and pepper to taste, and mix together. Add more chilli if you like it hotter! Now spoon it over nachos, tacos or use it to jazz up chicken sandwiches.

David Domoney is a Chartered Horticulturalist, Broadcaster, and Author. David has worked with a number of the UK's leading garden retailers as a plant buyer and strategic consultant. With more than 30 years experience, in horticulture, David is as passionate about plants now as he was when he bought his first plant at a village fete.