Project Description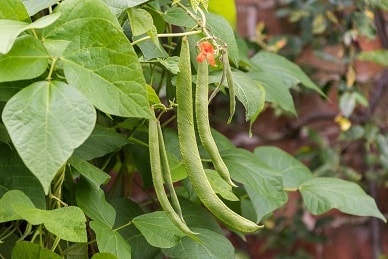 Runner beans are delicious and easy to grow.They are one of the most popular vegetables to grow at home – anyone can do it!
Don't worry about runner beans being stringy – pick them young and they will taste so much better.
Download my FREE guide to growing your own runner beans now!
Runner beans have pretty flowers that can even look great growing in the garden border.
The plants need support and climb up bamboo canes or wigwams. I'll explain how to put in the supports at the right distances for easy cultivation and picking.
Keep picking the beans and the plant will keep producing. You could harvest for eight weeks!
This free guide includes:
Step-by-step instructions to sowing seeds

How to create bamboo cane supports

Growing tips and advice

Tricks for getting plants to set

Freezing advice to deal with gluts