Growing your own veg is both a pleasure in the garden and in the kitchen. As a great way to save money on your shopping bills and keep you healthy, check in every month to find which veg has made the cut. This month I look at the carefree cauliflowers—a versatile vegetable packed full of nutrients. So, read on to find out why they are cream of the crop.
Well known for their velvety whites and leafy greens, cauliflowers can come in a range of colours, varying from purple, orange or well-known whites. As part of the Brassicaceae family, this crop is packed full of vitamins and fibre to boost digestion. They're especially rich in vitamin C, just one floret contains more of your daily requirement than an orange! With so many health benefits, when it comes to time to harvest in 6 to 8 weeks you will want to start planning them into your cooking regime.
Know how to grow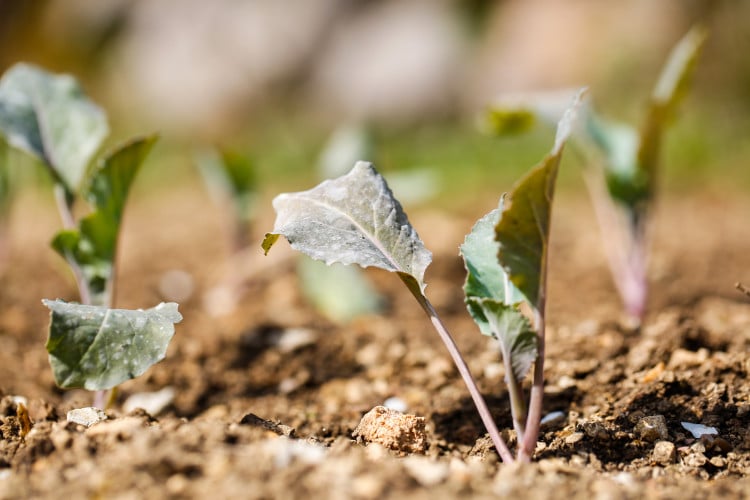 Cauliflowers are best starting out sown in containers before moving them outside when seedlings start sprouting to 10cm tall. Position them in full sun, planting in rows 3 to 6 inches apart. The soil needs to be rich, fertile and deep to ensure their delicate roots are protected from the wind.
Always keep the soil moist, watering right to the roots every ten days and remove weeds as they appear.
Make sure to cover crops for occasional shade, their large leaves are designed to blanket the cauliflower heads as they develop so bunch leaves together and fix at the top using a peg to keep their heads white. You can also ward off any caterpillars by covering with netting.
To avoid club root, a common condition in cauliflowers where roots can become engorged, try increasing the PH level of your soil. Add in garden lime to reduce the acidity and you'll have a crowd of cauliflowers in no time.
Tried and tasted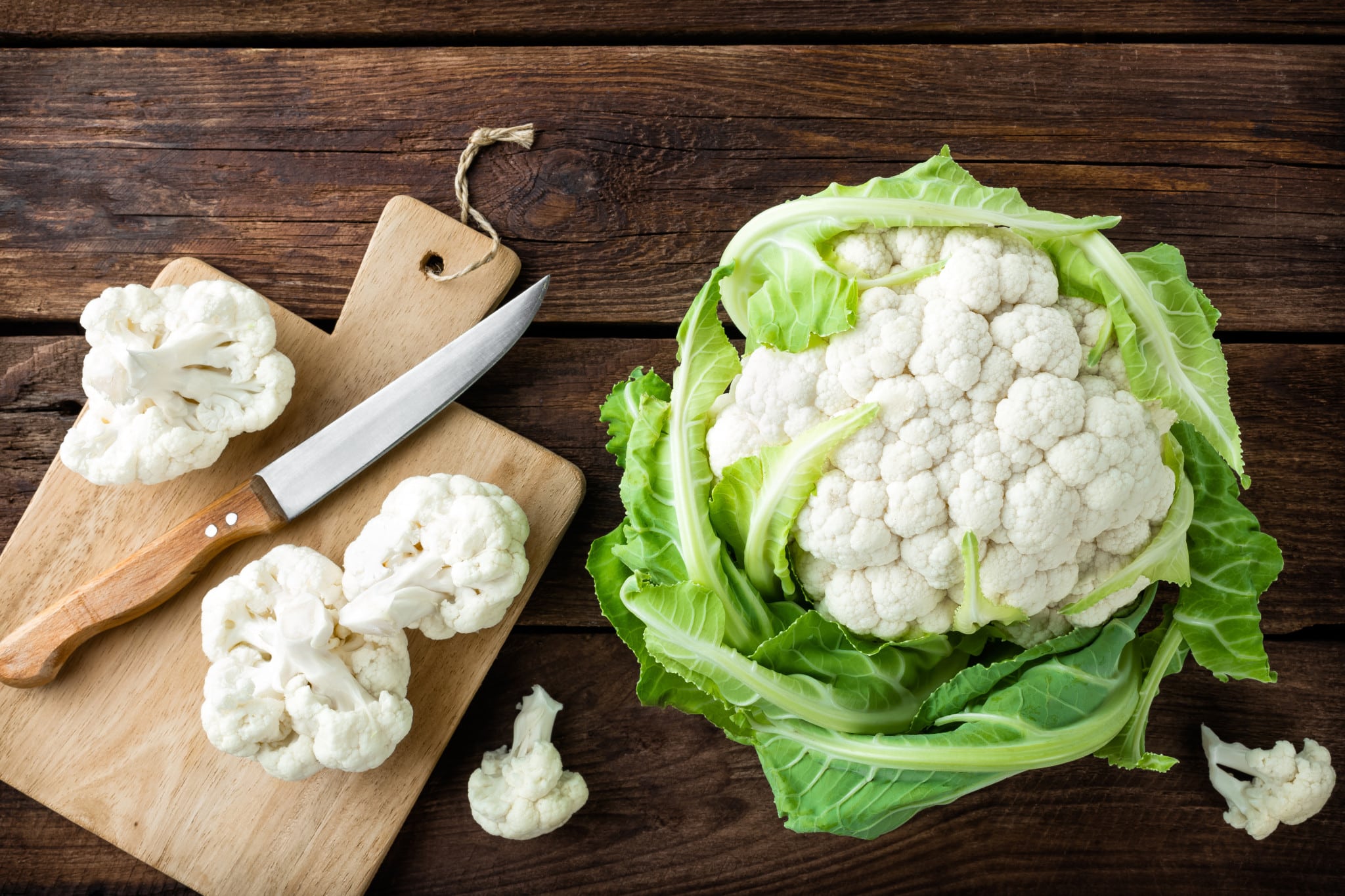 Cauliflowers offer a mild, slightly sweet flavour that lend themselves perfectly to a diverse range of homecooked dishes.
Pair with flavours, such as cheese and herbs. There's so much you can do to be creative with this cultivar; from pizza bases to cauliflower steaks for vegan diets. Make the most of the whole plant, by roasting the leaves in some olive oil as a snack and add salt to season.
Or try lightly steaming the cauliflower heads – sometimes known as curds. This will retain enzymes and allow for easier digestion, meaning you can reap the full nutritional benefits.
The 'French Breakfast' variety are the more commonly used as a fresh crunchy addition in salads and they hold a strong peppery taste and are easy to incorporate as they require very little room when growing.
David Domoney is a Chartered Horticulturalist, Broadcaster, and Author. David has worked with a number of the UK's leading garden retailers as a plant buyer and strategic consultant. With more than 30 years experience, in horticulture, David is as passionate about plants now as he was when he bought his first plant at a village fete.