Spring flowers are a welcome sight for gardeners, but even more so for pollinating insects. Bumblebees, solitary bees and many other pollinators emerge when the weather warms up, but pollen and nectar can be hard to come by.
A huge number of plants rely entirely on bees for pollination, and yet population numbers are declining. But you can help them with your garden!
Many insect species have been hibernating since autumn, and when they come out they need food for energy. The sweet nectar hidden among the brightly coloured petals of spring flowers can be a lifeline for hungry insects.
Here's my top 10 spring-flowering plants for pollinators.
1 Crocus
These are often the first flowers to appear in spring, and bees love them. Plant crocuses in drifts to provide loads of pollen and nectar early on.
2 Snowdrops
The delicate hanging flowers of snowdrops harbour vital food resources for flies and other pollinating insects.
3 Helleborus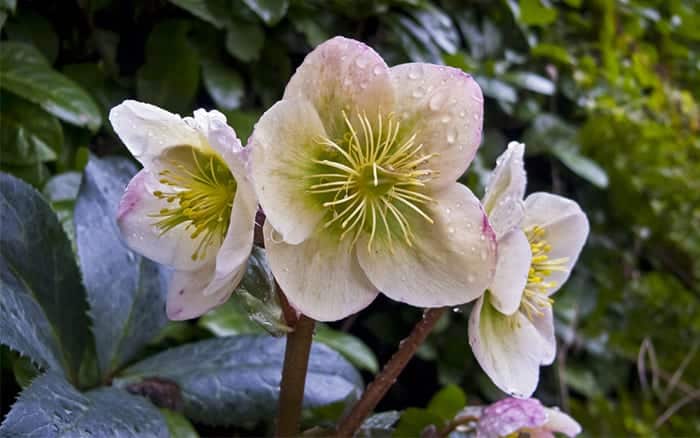 Different helleborus varieties can flower throughout winter and spring, and provide plenty of rich pollen for insects.
4 Muscari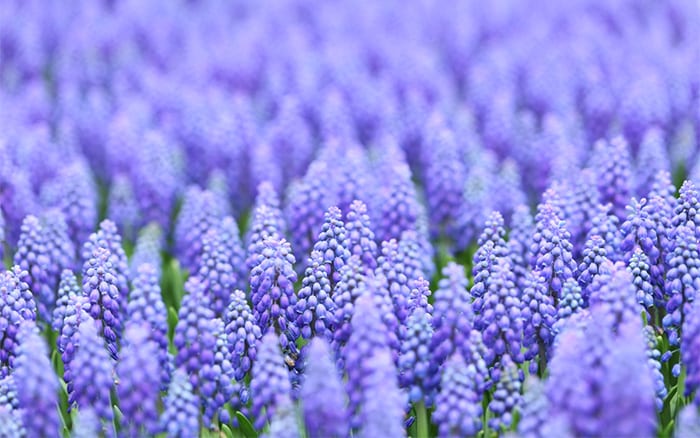 Grape hyacinths are always popular with pollinators. However, not all bulbs are full of food – most daffodil varieties don't bear any useful pollen.
5 Fruit trees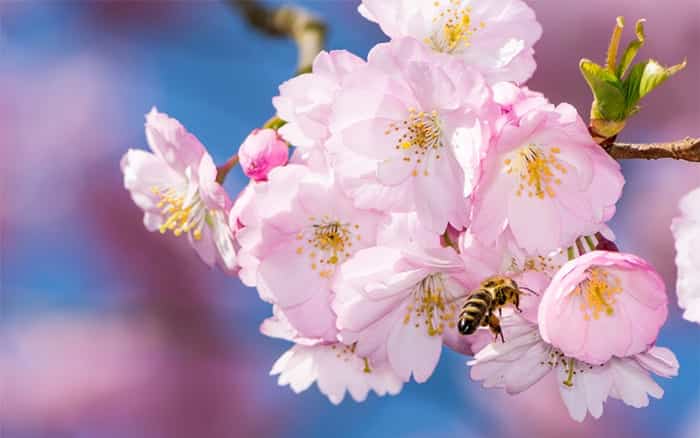 The spring blossom of fruit trees like apple, peach, plum and cherry appear just as spring bulbs are beginning to fade. The insects will get food supplies and you will get loads of fruit!
6 Ribes (flowering currant)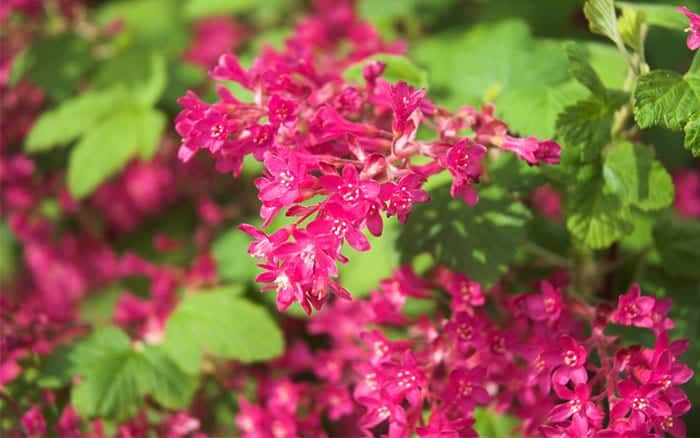 A lovely bushy shrub with deep pink flowers that are perfect for pollinating bees.
7 Primula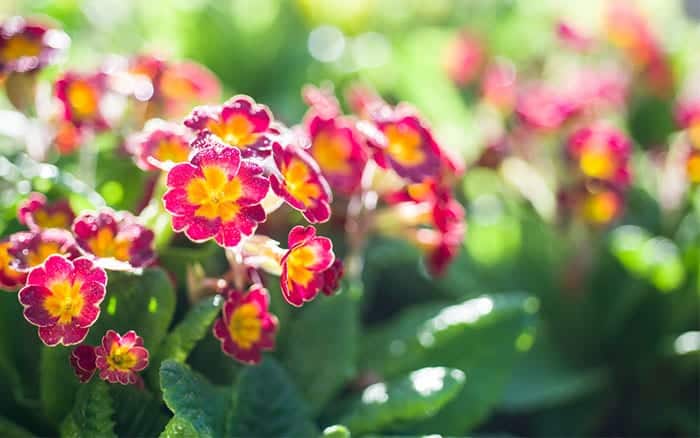 These are great flowering plants for pots and containers, and they give hungry bees a much-needed feast in the springtime.
8 Heather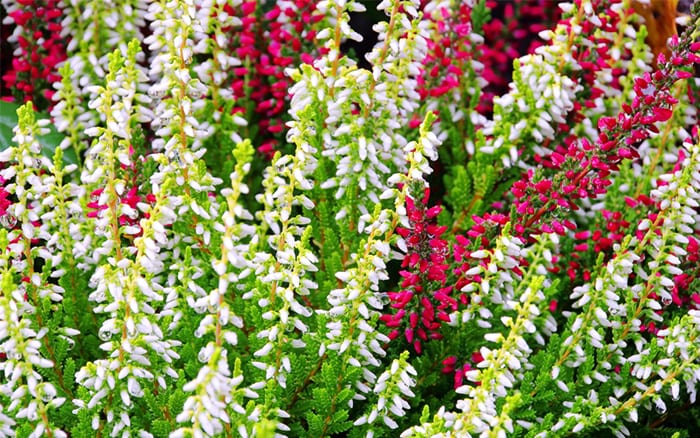 Winter-flowering heather is covered in tiny flowers that are packed full of pollen. It looks stunning at the front of borders or by paths and gates.
9 Bluebells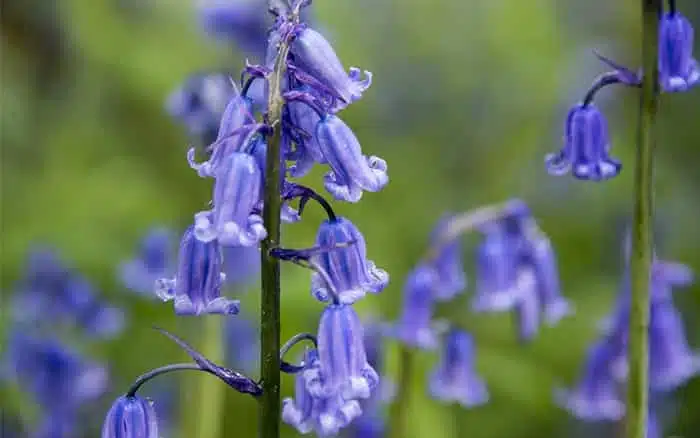 These are often grown to give the garden a woodland feel. Plant them in drifts around the base of trees for a pretty, wildlife-friendly spot that pollinating insects will thank you for.
10 Mahonia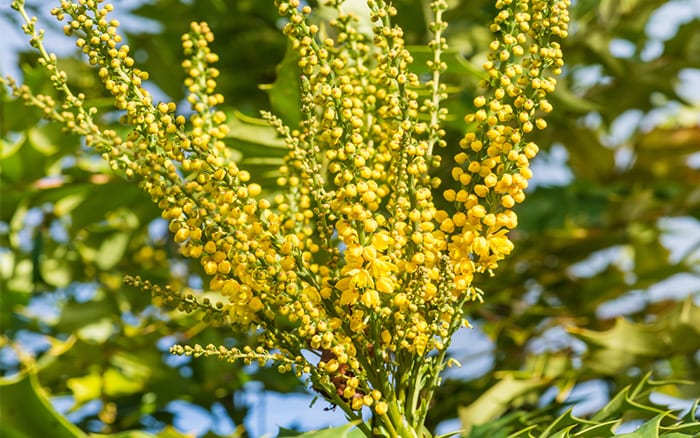 A striking shrub with bold yellow flowers that attract plenty of pollinators and brightens up your garden in winter and spring.