Maybe it's time to bring a touch of the wild to your garden. Use these tips to create a wildflower meadow in your garden that will be popular with pollinators.
Ornamental wildflower meadows create spectacular colour and make a diverse environment that will be loved my birds and insects. They are perfect for bringing new life to an unused part of the garden.
Flowering meadow patches and borders are also low maintenance and cheap to produce; the seeds germinate quickly and can fill an empty plot in just a few months.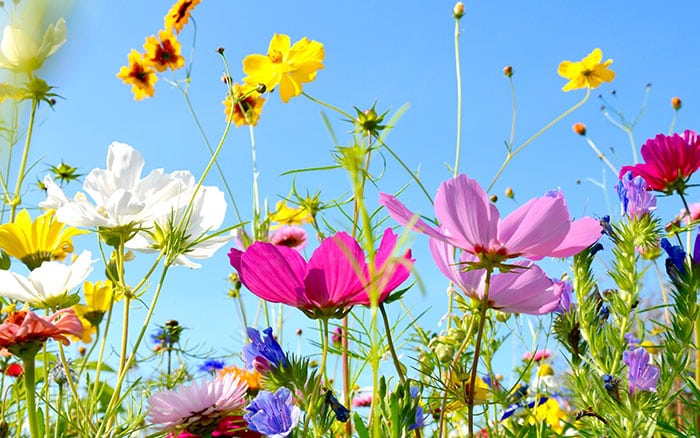 It's best to sow in spring, but you can sow in autumn if you have light, sandy soils that aren't prone to waterlogging.
Surprisingly, perennial wildflowers like the hard life. They require impoverished soil, because if it is too rich you will get mostly leaves and few flowers. So it's best to grow a wildflower meadow in a spot you don't usually cultivate, or one you haven't used for a while.
However, if you have richer soil you can grow an annual flower meadow using cornfield flowers. This is the best option if you want to convert an existing bed with good soil.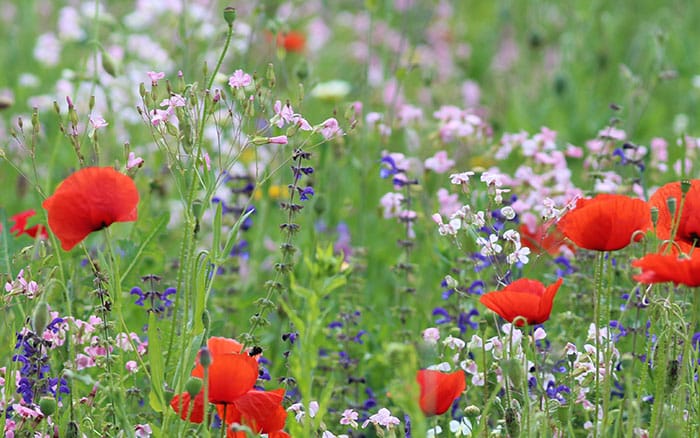 You can buy ready-made wildflower meadow mixes for different soil types and situations, and it's worth looking for a mix of annual and perennial to prolong flowering time. Seed mixes are also available in different colour combinations.
Or you can buy the seeds separately and mix them yourself.
Seed mixes vary, so check the coverage on the packet. However, as a rough guide, you need 1g per square metre of pure wildflower seeds and 5g per square metre of grass and wildflower meadow seeds.
Give your spare space a good weeding before sowing anything, as weeds will compete for light, space and food. Once you've removed everything, dig over the soil and firm it back down before raking it smooth.
Scatter your wildflower meadow seeds by hand. Rake in lightly and water thoroughly. If you're particularly worried about birds eating them all, put some netting over the soil.

Make sure the soil remains moist and warm while they're germinating. The key thing is to make sure they don't dry out. A single blisteringly hot weekend will stop them in their tracks. And watch out for weeds coming back too.
Deadhead the flowers as they grow to prolong flowering. Leave the plants to self-seed at the end of the growing season – they should come back up next year.
Clear away the old plants in spring to let the new ones get light. Again, keep on top of weeds to stop them taking over.
You may need to sow more seeds for the first few years, but after that they should come back every year with no extra work from you.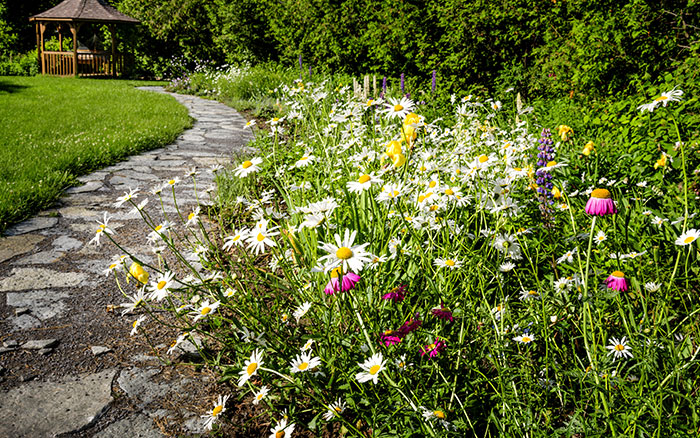 Convert a lawn to a wildflower meadow
This takes patience but it can be done. A meadow is much easier to maintain than a traditional grass lawn.
Stop applying fertiliser and spend the first year mowing the grass every week to weaken it. Then sow wildflower seeds over the top of very short grass in autumn.
It may take some time for seeds to establish in the grass, so you can always introduce stronger plug plants too.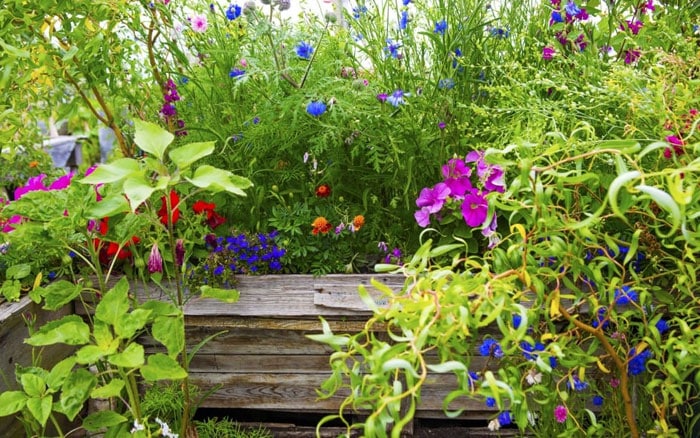 I'd also recommend using Yellow Rattle. It's a striking-looking wildflower takes over grass plants and kills them off.
If you want a more instant effect, and you're willing to spend a few bob, try laying wildflower turf. It is a pre-sown roll of grass and wildflowers that can be laid on any bare soil. It's not cheap, but it is effective.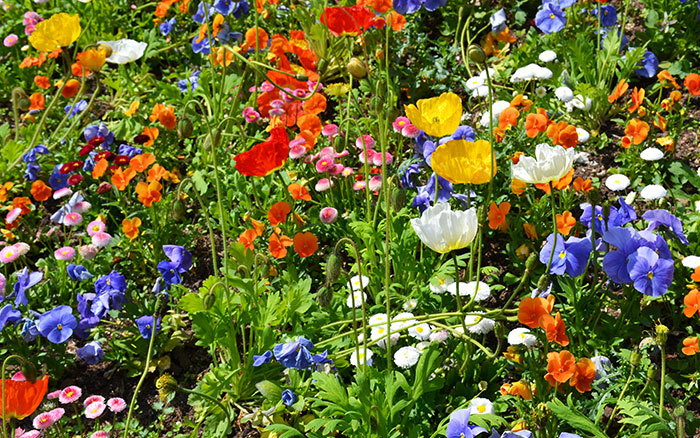 When out and about, admiring the wildflower blooms, be aware that you can be fined for picking flowers!
The flowers on council parks, roundabouts, nature reserves and protected land are off limits, as well as private land.
When you are permitted to pick certain wildflowers, leave enough for the plant to regrow, and stick to the rule of only picking one flower out of every twenty so there are enough left.
The Countryside Code encourages people to enjoy the surroundings of the countryside and leave it as is. Not damaging, destroying, or removing trees, rocks, and plants is the main takeaway.

David Domoney is a Chartered Horticulturalist, Broadcaster, and Author. David has worked with a number of the UK's leading garden retailers as a plant buyer and strategic consultant. With more than 30 years experience, in horticulture, David is as passionate about plants now as he was when he bought his first plant at a village fete.