Keep the colours of summer going into autumn with these beautiful plants.
Autumn is one of the most exciting times of year in the garden. Hues of red and orange will come into focus as the deciduous trees prepare themselves for winter. This colour palette isn't all that's on view in your garden, here are 9 plants to enrich containers with a delightful array of colours, extending the wondrous displays beyond the summer months.
Things to think about
In order to get the most from your autumn containers, remember to provide shelter for your pots either on windowsills, near the house or against a stone wall. Don't forget that containers might need extra attention when it comes to watering and drainage and always give them a boost of nutrients, in the form of a feed, throughout the growing season to restore soil fertility from winter.
So, let's look at these container plants for ultimate autumnal interest:
Aster novi-belgii (Michaelmas daisy)
As a small perennial suited to front of border or in a container, it will add pastel coloured freshness to your garden. Growing to around 35cm or 14 inches in height, in a border its happy in all soil types and, in containers, use a soil-based compost. Full sun or partial shade is best for these daisies in either an exposed or sheltered position.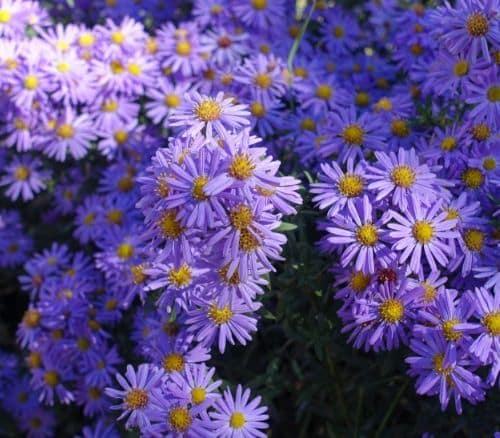 Callistephus chinensis (China aster)
An annual, that will grow up to 60cm or 24 inches in height, China aster adds lots of colour to your containers. Coming in red, purple, pink, white and yellow you can be sure that Callistephus will be eye catching. Deadhead regularly to prolong flowering and be aware that it will struggle in temperature below 1 degree Celsius.  Keep in full sun in a sheltered spot—a good soil-based compost is a perfect home.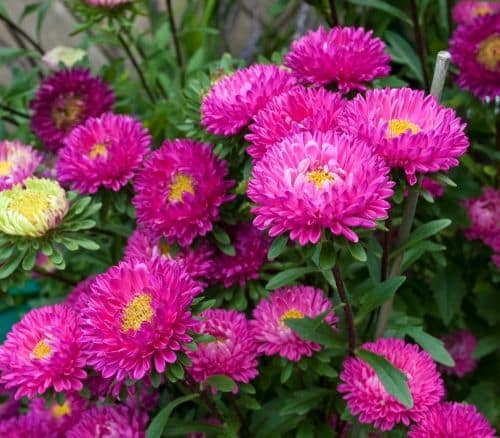 Colchicum byzantinum (byzantine meadow saffron)
Growing to around 20cm or 8 inches in height, colchicum byzantinum will produce pale white/pink flowers. Great in smaller containers, plant the corms in summer in a soil-based compost. It likes to live in a sheltered spot that is in full sun. Please be careful as the plant is highly toxic if ingested.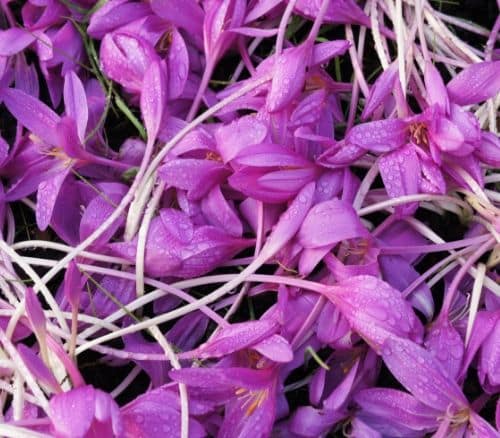 Colchicum 'Waterlily'
Slightly smaller than its family member above, reaching just 15cm or 6 inches in height, its double flowers offer you something slightly different. Again, plant the corms in summer and avoid ingestion of the plant, due to toxicity.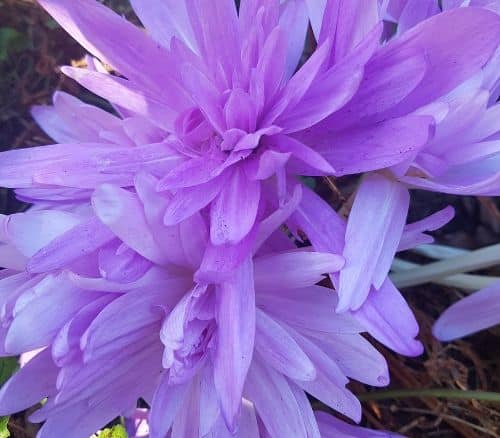 Cosmos atrosanguineus (chocolate cosmos)
With its chocolate scent and rich colour, there is a lot to like about the medium sized perennial chocolate cosmos. Plant it in a gritty compost in large containers—it will grow to 60cm or 24 inches in height.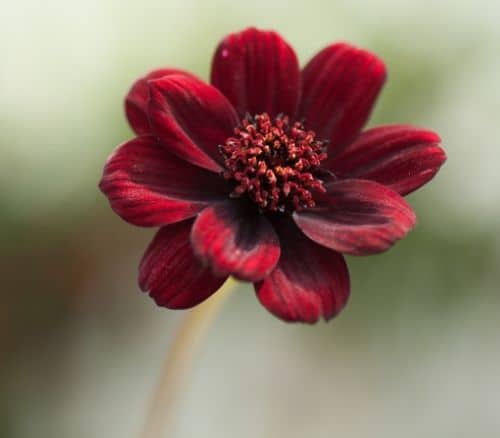 Ceratostigma plumbaginoides (blue-flowered leadwort)
Great in a window box, this small perennial grows to around 45cm or 18 inches in height. Pot in a soil-based compost in sunny spot. Its late season blue flowers are lovely and, as autumn progresses, the leaves will transform from green to red.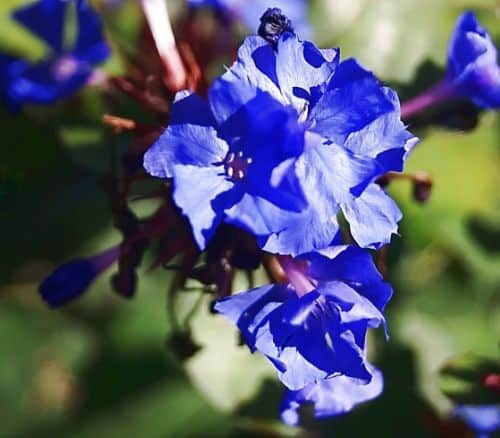 Nerine bowdenii (Bowden Cornish lily)
Plant in spring and you'll get lots of pink colour in your Autumn containers. The flowers of nerine stretch out adding interesting shapes to your display. It can grow up to 60cm or 24 inches in height. Plant in soil-based compost mixed with grit, place in a sunny spot and enjoy.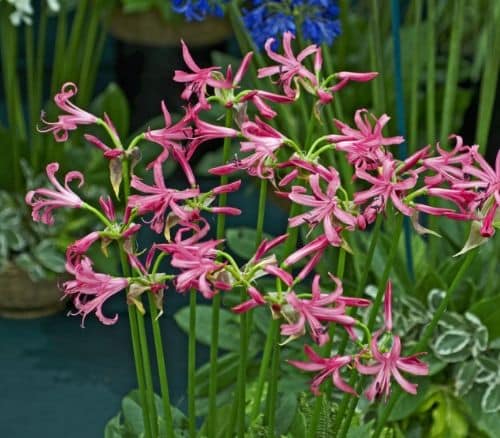 Platycodon grandiflorus (balloon flower)
When the flowers appear from their balloon shaped buds, you'll be greeted with display of rich purple in early autumn. As they grow to 60cm or 24 inches in height, mix them with smaller plants like violas to enhance the colourful display. Then, find a place for it in full sun and plant this perennial in soil-based compost.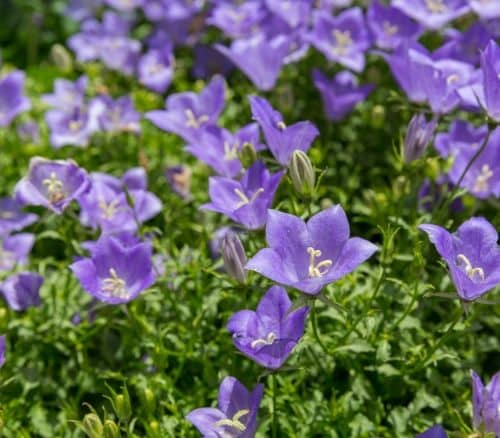 Viola x wittrockiana (pansy)
The array of colours that viola can offer ensures that your autumn garden is packed with cheer. As a decorative bedding plant that likes to be in a multi-purpose compost, either in a hanging basket or container, it'll be at its peak in winter in a sheltered site. Viola will grow to 23cm or 9 inches in height.