Dahlias are the plant that keeps on giving. From summer to the first autumn frosts these prolific flowerers will light up your garden with their beautiful displays. In fact, in the right conditions, a dahlia is capable of producing 100 blooms in a season.
Also, they come in a wide variety of shapes, so there's bound to be one to add to your garden for borders filled with blooms.
Firstly, let's have a look at the types:
Single flowered – a simple display of 8-10 petals
Ball – spherical in shape with an occasional flattened top, they are densely packed with tubular petals too.
Anemone – flowered: a true double flower – each has one or more rings of flattened ray petals that surrounds a more tubular grouping of petals.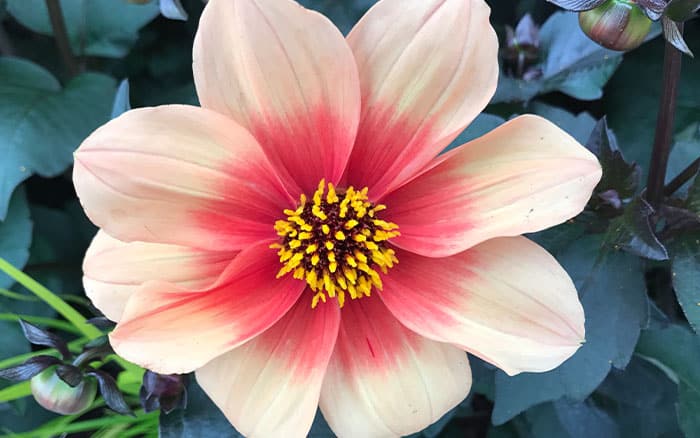 Collarette – these are a single flower variety with 8-10 broad petals on the outside topped by a crown of smaller petals
Waterlily – a fully double flower with larger petals. It's incurved look, makes the flower seem flatter.
Decorative – with no visible centre this fully double variety has broad flat petals that can curve and twist.
Pompon – a smaller version of the ball, that is slightly more spherical in shape – these flowers tend to grow no more than 5cm in diameter.
Cactus – a fully double flowered variety with narrow pointed petals that can be straight or curve outwards
Semi-cactus – similar to the cactus, they have a broader petals that curve towards their tips
Peony flowered – the central disc is surrounded by large semi-double flowers that appear irregularly arranged.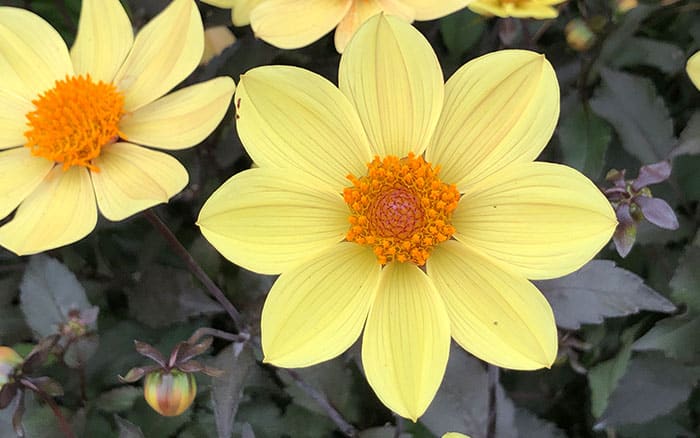 Dahlias like to be in sunny spot, so South or West-facing spots are ideal. They also thrive in free-draining lighter soils and in this environment they can survive the winter. They can be grown in heavy soils, however, the tubers will need lifting towards the end of autumn. Otherwise, the ground gets soggier and colder so they will perish.
They are tender plants, so they'll appreciate it if you have a greenhouse to get the tubers started. If you are planting from seed, start them in a propagator in early to mid-spring.
Add organic matter to the soil before you plant – ideally home-made compost or some well-rotted manure. 1 to 2 buckets per square metre is a good rule of thumb. In addition, you can add some general purpose fertiliser like Miracle-Gro® All Purpose Liquid Plant Food.
Plant your tubers about 60cm apart and 10-15cm deep.
Add a mulch layer over the top to help preserve and retain moisture. Water early morning as new shoots are vulnerable to slugs. So, you can also use some of my tried and tested slug deterrents.
For varieties with larger flower heads, you can use a cane or stake for support. Water them in dry or hot weather, directing any water to the base of the plant. In cooler conditions, give the roots a soak once a week.
Apply a high potash feed every fortnight once you start to see flower buds. Deadhead these plants regularly to ensure you benefit from a continual display from these stunning flowers.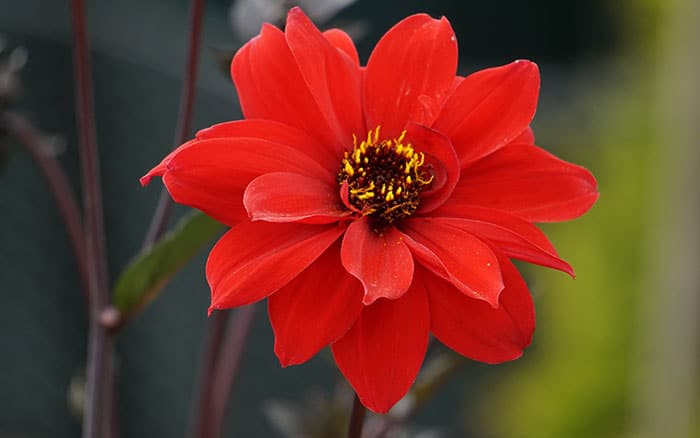 Once the seasons begin to change, you'll see that the frost will kill off the foliage and the flowers will deteriorate due to increased winds. At this point you have two options:
Either dig up, trim and store the tubers for next year…or leave them – and add an additional layer of mulch to protect the ground from frost. The latter option only works if you live a milder part of the UK and the soil has good drainage
Eveline
(decorative)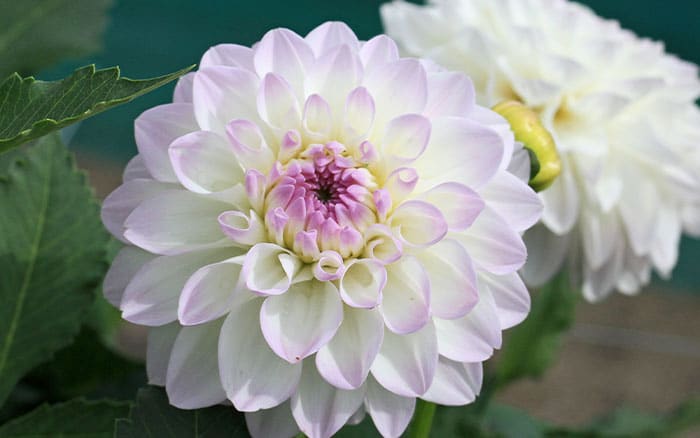 Nescio
(pompon)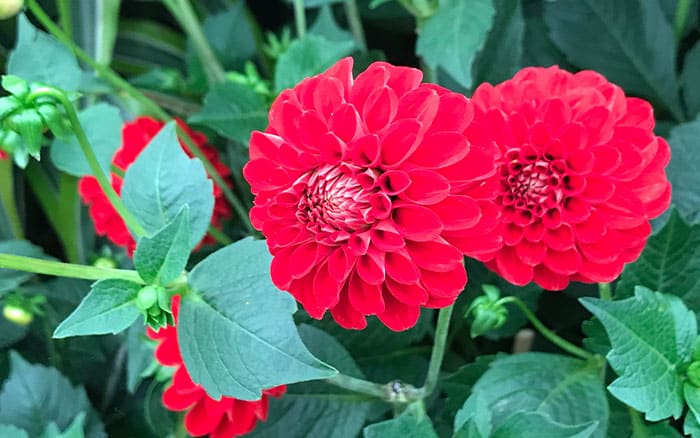 Smokey
(decorative)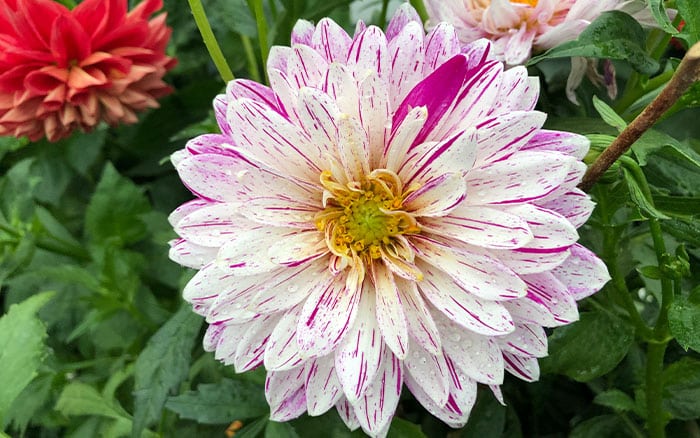 Alfred Grille
(semi-cactus)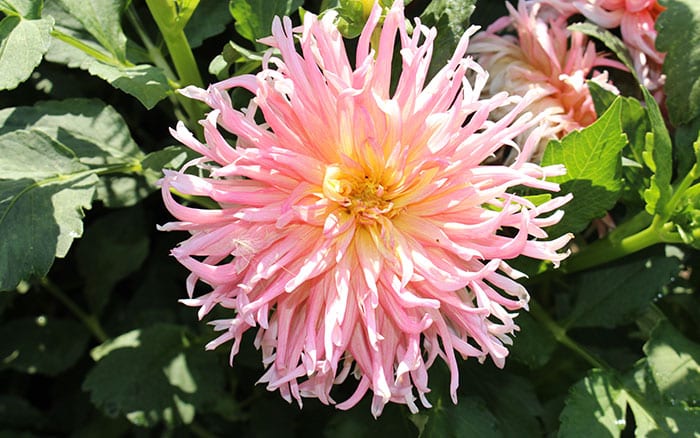 Franz Kafka
(pompon)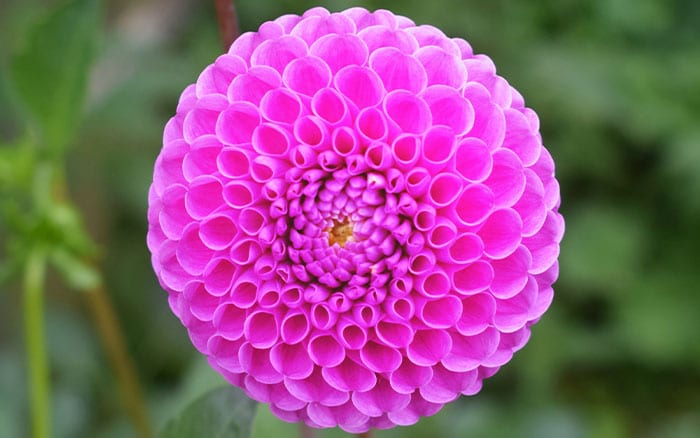 Carolina Moon
(waterlily)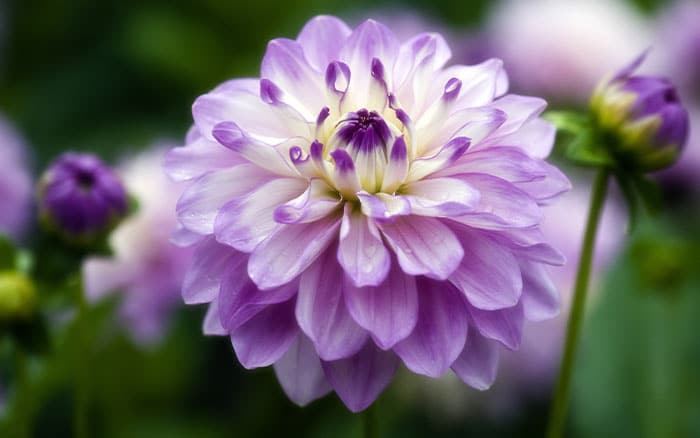 White Klankstad
(cactus)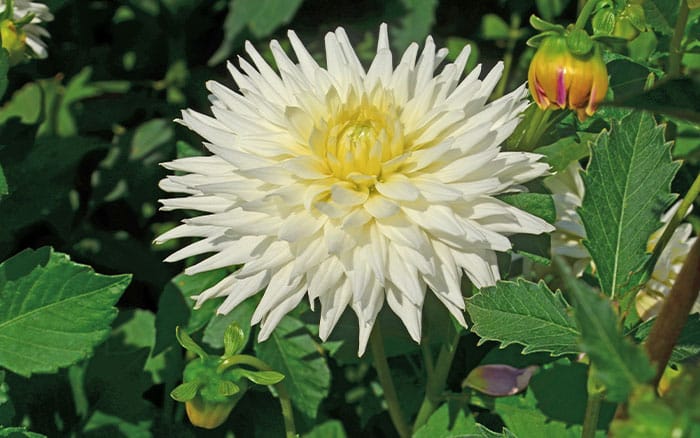 Cornel
(ball)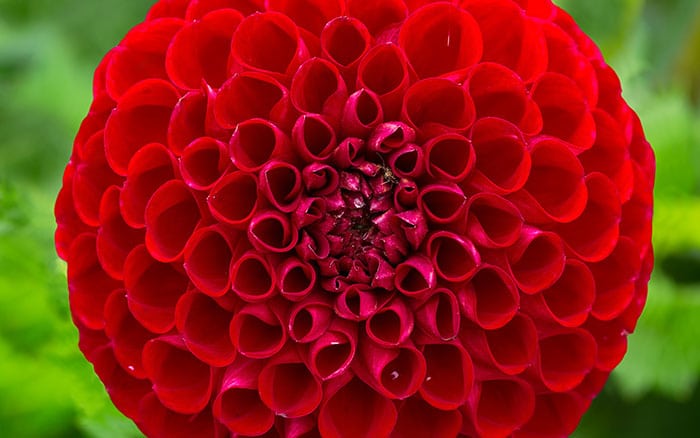 Arabian Night
(decorative)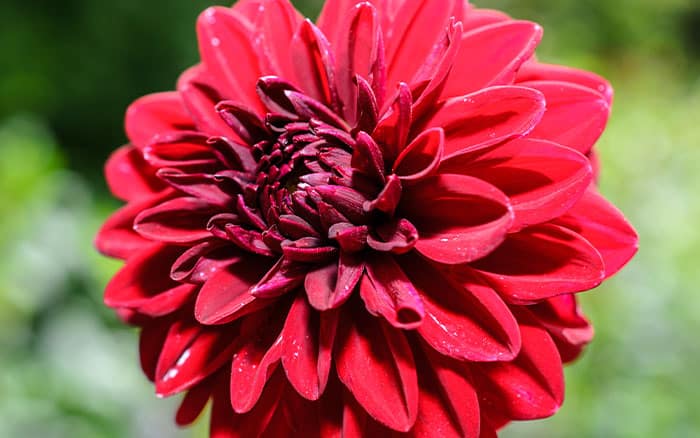 Night Butterfly
(collarette)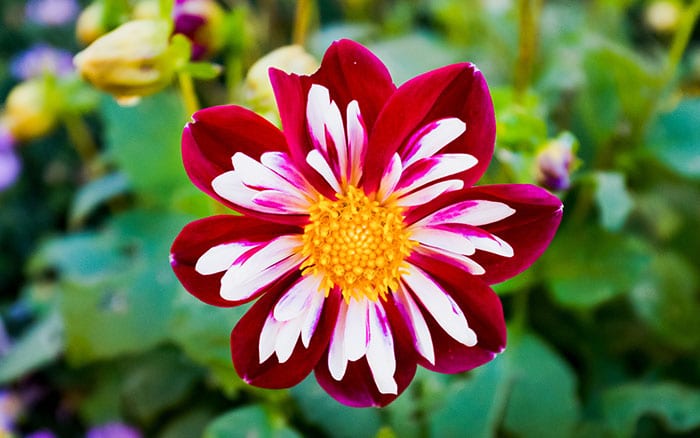 Bishop of York
(single-flowered)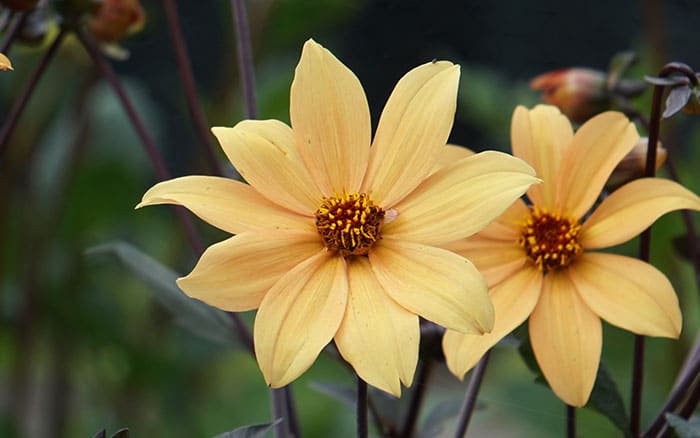 So, choose some dahlias for your garden and they will add plenty of colour and texture to your space!

David Domoney is a Chartered Horticulturalist, Broadcaster, and Author. David has worked with a number of the UK's leading garden retailers as a plant buyer and strategic consultant. With more than 30 years experience, in horticulture, David is as passionate about plants now as he was when he bought his first plant at a village fete.