Brilliant Brussels sprouts are the golden ticket to warming roast dinners and nutritious Christmas dining this month!
Cultivated during the 13th century near Brussels, Belgium, this is where they derived their name.
Disliked by Brits for a long time, this fantastic crop has been vindicated as it's dethroned as the UK's most disliked food by olives! And rightly so, Brussels sprouts are truly a delight to grow and packed full of goodness.
Perfect Christmas pickings
A staple for our Christmas Day feast, you can't go wrong with growing Brussels sprouts.
Crops should be ready from late autumn onward and available for picking on Christmas morning, fresh for Christmas dinner.
Sow outdoors between March and April in a sunny location for best results.
It's worth digging in a slow release fertiliser or some organic matter before you start, so that soil is fertile.
When young plants are 10cm tall transplant them to a spacing of 60cm apart and be sure to firm the young plants in well to prevent the plants from rocking in the wind.
Sprouting success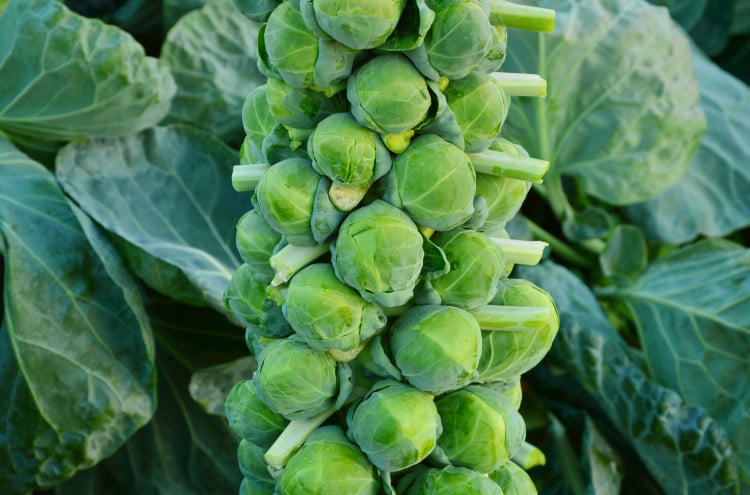 My top tip when growing is to mound soil around the base in September to support the plants.
When it comes to young brassicas, they're beloved by many. Use a fine enough netting to stop both the pigeons eating the young leaves and the cabbage white butterflies from reaching the plants to lay their eggs.
The sprouts develop in succession from the bottom of the plant upwards so the lowest 'buttons' will be ready to pick first.
You will be able to harvest from November to February and freeze any stocks you can't finish off—this will keep you going right into next spring with a stock of healthy sprouts that you can cook into your recipes.
Homegrown recipes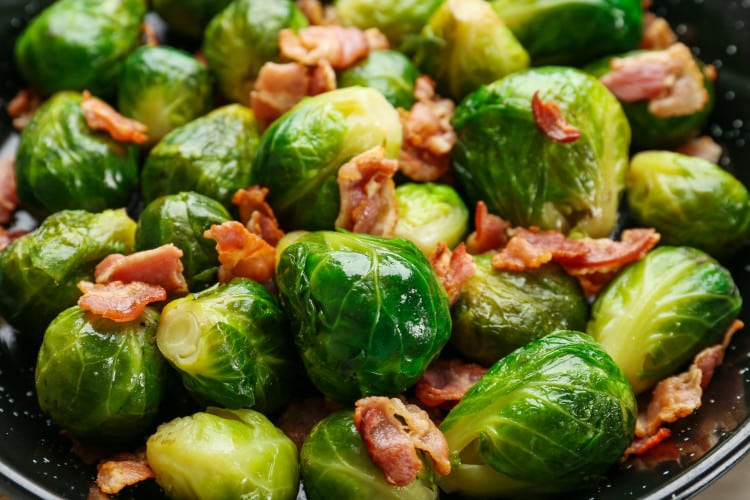 Brussels sprouts are so versatile to cook with, there's lots you can do with them. Partner them with cream and bacon and you've got a indulgent dish to die for, but they also work well as a healthy addition to meals too. Especially high in vitamin K, just over 70 grams can offer over 130% of your daily requirement. Plus, they're rich in antioxidants, so they bring a boost for overall health to the dinner table too.
For a festive twist, add in roasted chestnuts alongside them and you'll have two of your five a day in one dish!
But my favourite way to enjoy Brussels sprouts is with pistachios and pomegranate. Pan fry them with the pistachios and then add a pinch of salt and the succulent sweet pomegranate seeds for a salty/sweet treat that's really special.

David Domoney is a Chartered Horticulturalist, Broadcaster, and Author. David has worked with a number of the UK's leading garden retailers as a plant buyer and strategic consultant. With more than 30 years experience, in horticulture, David is as passionate about plants now as he was when he bought his first plant at a village fete.