Salsify is a fascinating plant, versatile in the garden as well as the kitchen. Find out how to grow this plant and decide whether you want to grow them for the delightful flowers or the delicious roots in your meals.
Tragopogon porrifolius is more commonly known as common salsify, or even oyster plant because of its oyster-like taste. The plant is native to southeast Europe and north Africa, but now can be found growing all over the world.
You can sow the seeds between March and May. To get the best chances of germination, sow a few seeds in each station.
Sow at 1-2cm deep, each station 10cm apart and leave 30cm between each row.
Then, when the seeds have germinated and the seedlings are large enough to be handled, they can be thinned out to keep the strongest seedling in place.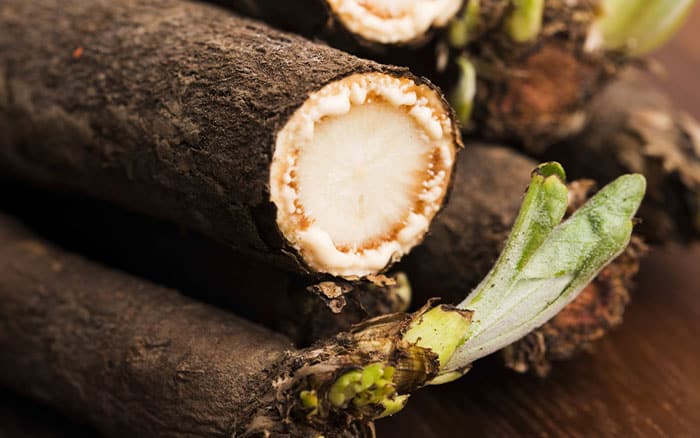 Sow and grow salsify in a spot with plenty of sunlight with well-drained soil. It's important to keep the area weed free, but use your hand to weed because using tools can harm the root.
They can also be grown in deep raised beds and large containers with a light soil. Prepare the soil with an all-purpose fertiliser a week before sowing.
To care for the plants, they don't demand much – in dry weather simply water.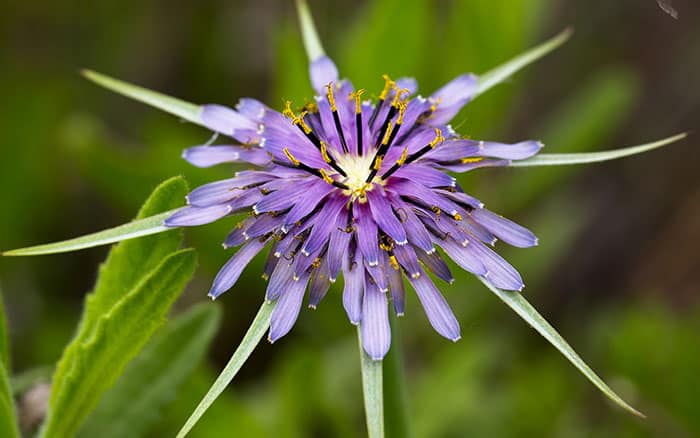 'Scorobianca' has slender roots, for sowing from April to May.
'Sandwich Island' is a very popular variety that has a wonderfully refined taste.
'Mammoth' produces a good crop when sown in April and harvested in October.
Salsify roots can be harvested from September to December and can be lifted gently with a fork.
Before harvesting, the ground should be protected from winter frosts using straw. Alternatively, the roots can be left in place in the ground and will produce edible shoots next year.
In recipes, salsify can be used in place of parsnips. However, their subtle taste is fantastic when steamed and served with a knob of melted butter.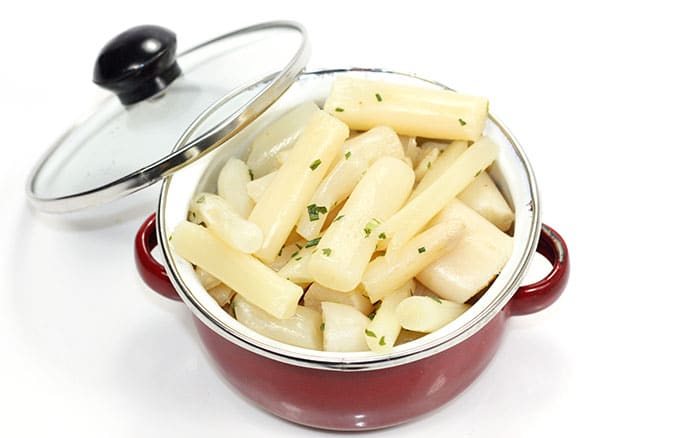 The plant is edible, however the roots and leaves test best before the flower blooms.
The flowering shoots can be eaten too, in a similar fashion to asparagus. Either eaten raw or cooked. Also, the flowers can be eaten and go well as part of a salad.
It's around 77% water, with the remaining 19% being carbohydrates, and 3% protein. When eaten, it's a good source of fibre, vitamin C, potassium and manganese.
So, try your hand at growing something different this year to add something different to your grow your own at home menu. Let me know how your growing journey goes on Facebook, Twitter, and Instagram.

David Domoney is a Chartered Horticulturalist, Broadcaster, and Author. David has worked with a number of the UK's leading garden retailers as a plant buyer and strategic consultant. With more than 30 years experience, in horticulture, David is as passionate about plants now as he was when he bought his first plant at a village fete.