A must have for any garden, ornamental grasses are low-maintenance plants that add a lot to the space. They can bring height and texture as well as adding to the soundtrack of your garden as they sway in the breeze.
Planting ornamental grasses
The best time to plant ornamental grasses is in either spring or autumn. Although, the best time of the year to plant can vary depending on the grass type.
For example, grasses from cool climates such as Festuca and Stipa are best planted in autumn.
On the other hand, Miscanthus and Pennisetum are from warmer climates, and are best planted in late spring to establish best.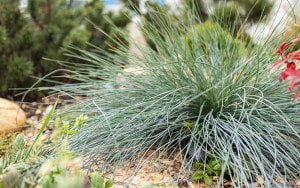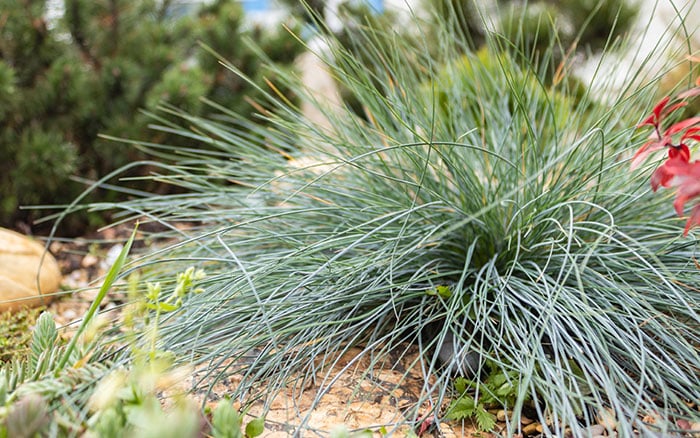 Generally, most types prefer a sunny spot, but will tolerate partial shade. Their tolerance of soil types will differ depending on the type of grass – some will do better in well-drained soil whilst others will happily grow in poorly drained spots.
If the grass you choose grows best in well-drained, dry soil prepare the spot by digging in some horticultural grit to aid drainage before planting and well rotted organic matter, especially if your soil is clay based.
There is an abundance to choose from, meaning there's a grass to suit your space. Whether you are looking to fill a container with elegant texture, or for grasses to surround your garden pond.
They look great in gravel gardens, courtyards, and cottage gardens, as well as wildlife gardens and prairie planting.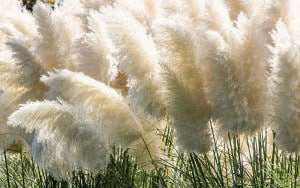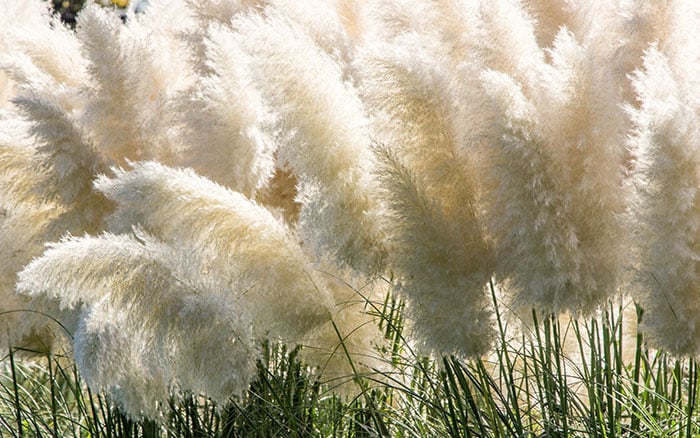 Renowned for being a low-maintenance addition to the garden, ornamental grasses don't demand much.
When planted and watered in well, they do not need regular feeding. However, a feed with a balanced fertiliser once a year in spring will be enough to give them a boost.
Keep them looking neat and tidy by cutting back deciduous types in spring, and remove any dead, diseased, damaged foliage from evergreen types through the year.
Ensure you wear gloves when cutting back or combing grasses because some of the grasses have razor sharp edges.
To get more bang for your buck, propagate ornamental grasses to increase your stock or pass on to family and friends. The most common way to propagate ornamental grasses is through division.
Again, the type of grass will determine the best time of year to do this. Cool season grasses can be divided in late winter to early spring, whilst warmer season grasses should be divided whilst they are growing in late spring.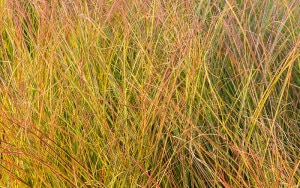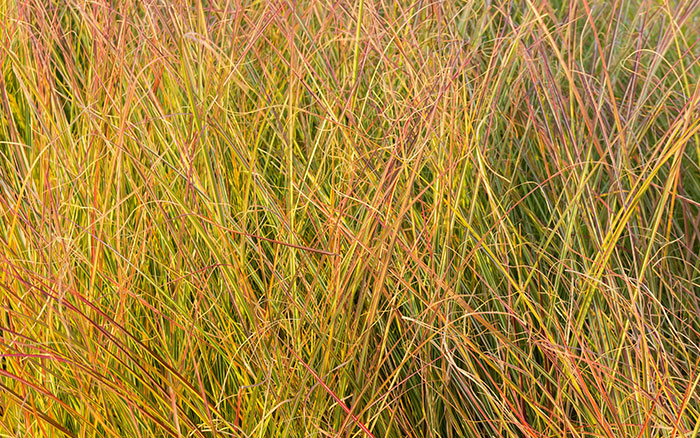 This is done by lifting the clumps and dividing the roots. If it's a particularly large clump, push two garden forks into it back to back and pull the handles to separate the clump into two parts.
So, add ornamental grasses to your garden for height, texture, and sound that will bring a magical element to the space. Whatever style garden or spot you have to fill, there is sure to be an ornamental grass to feature.

David Domoney is a Chartered Horticulturalist, Broadcaster, and Author. David has worked with a number of the UK's leading garden retailers as a plant buyer and strategic consultant. With more than 30 years experience, in horticulture, David is as passionate about plants now as he was when he bought his first plant at a village fete.