As 2020 comes to an end, it gives us time to look over the past year and appreciate all that we have achieved against all odds within an uncertain year. We have managed to stick together and make the most of the tricky times.
Lockdown has seen millions of people taking to their gardens to get into gardening. Many have started or renewed their love for gardening to get exercise to help them physically as well as mentally. This year especially, our gardens have become sanctuaries where we can de-stress and step away from the stresses of life.
The power of technology has seen us come together even when we couldn't in person, with social media making this possible. Some shared gardening tips and some organised food sharing schemes delivering parcels of food to vulnerable people.
In 2020 we also celebrated the 8th year of Cultivation Street. It was inspiring, as ever, to hear stories of schools and community gardens that came together to help the people within their neighbourhoods.
We may have been stuck at home for much of the year, but I hope you found enjoyment and inspiration whilst Frances, Katie and I joined Alan on the Grow Your Own at Home where we shared our tips on how to get growing in your own space.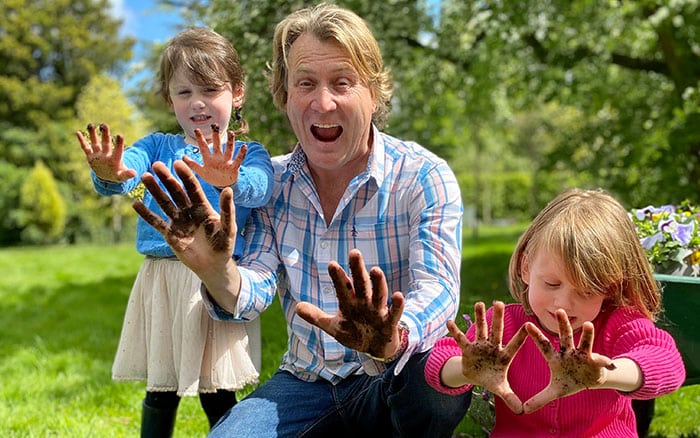 With a new year comes new opportunities to grow something new and continue learning more about our gardens and how to grow too. So, now is the perfect time to look ahead to the new year and think about what you want to achieve this year – but it's also a great time to relax!
So, with that, I wish you and your loved ones a very Merry Christmas and a Happy New Year.

David Domoney is a Chartered Horticulturalist, Broadcaster, and Author. David has worked with a number of the UK's leading garden retailers as a plant buyer and strategic consultant. With more than 30 years experience, in horticulture, David is as passionate about plants now as he was when he bought his first plant at a village fete.