Relaxing with a tasty drink using homegrown produce is a great way of making something a little bit different from your fruit, vegetables, and herbs. For some inspiration to mix up some fantastic garden cocktails, here are some handy recipe cards that will be sure to help you unwind and make the most of your garden.
This fresh cocktail will make good use of the mint leaves from your herb garden. This cocktail is gin based and is a great option to make up in a jug to be served at a get-together.
Mints are vigorous growers, so are best grown in a container. They're also thirsty, so need plenty of water, especially during dry, hot weather. It's ideal to pick mint regularly to keep the plant compact and encourage new growth.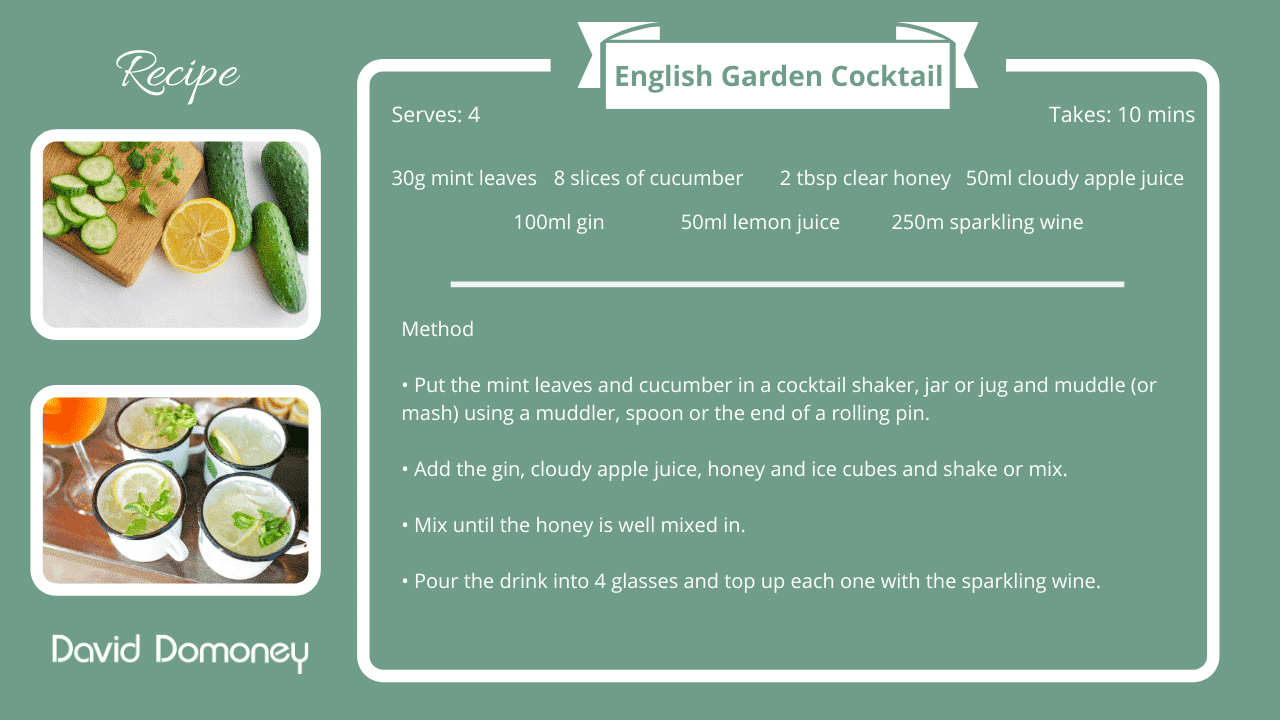 Basil and borage cocktail
Borage has a fresh cucumber-like flavour that will bring a refreshing taste to the drink. It is not as commonly grown as basil and thyme, but it's a great addition to your garden, not only because it can be added to tasty cocktails like this one, but they attract pollinators.
This plant grows well in a sunny or partially shaded spot in any well-drained soil. The bright blue flowers that bloom in summer last a long period of time.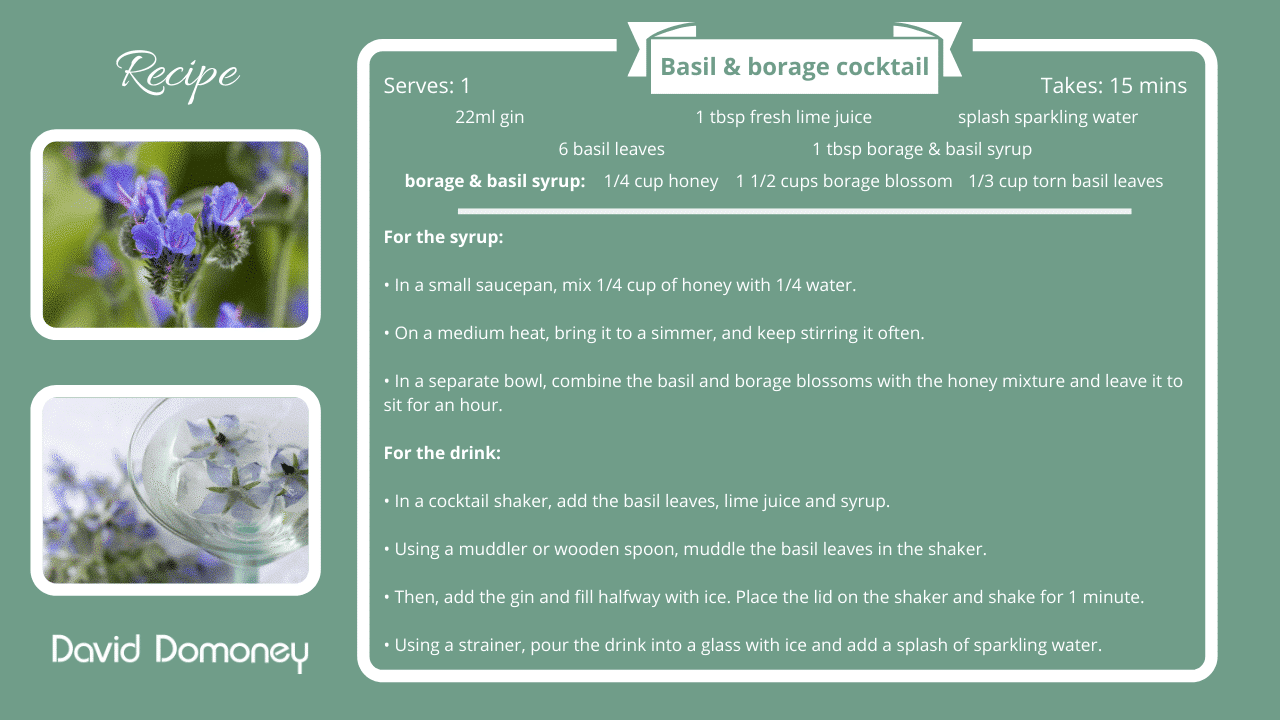 The next drink looks delicious with its deep red colouring.
Beetroots are easy to grow, so they are a great vegetable to start with for beginners. To have your own harvest of beetroots sow seeds from March to July in a well-drained soil. Before sowing, it's ideal to prep the area with plenty of organic matter to give it a good head-start.
When the seedlings grow to 2.5cm high, the seedlings can be thinned out. Alternate plants can be pulled up once they're golf ball size, then the ones that are left to mature can be lifted when they're around the size of a cricket ball.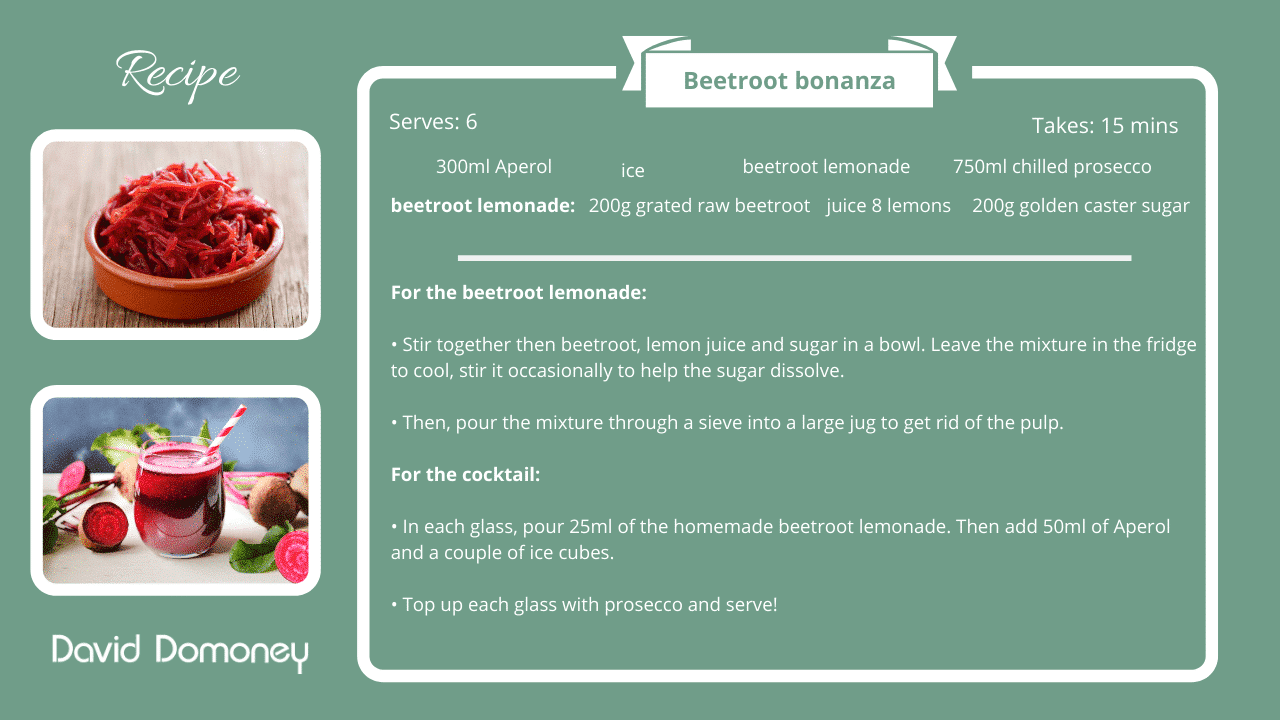 So, for a tasty tipple using your own homegrown ingredients, use these recipes to inspire you. I'd love to see your garden cocktails over on Facebook, Twitter and Instagram.

David Domoney is a Chartered Horticulturalist, Broadcaster, and Author. David has worked with a number of the UK's leading garden retailers as a plant buyer and strategic consultant. With more than 30 years experience, in horticulture, David is as passionate about plants now as he was when he bought his first plant at a village fete.