This year, my exhibit at Chelsea Flower Show raises awareness of the physical and mental benefits of indoor gardening. The aim is to share the joy that houseplants can bring to our lives.
So, I'm over the moon to have been awarded a Gold Medal at this year's Chelsea Flower Show, as well as winning Best Discovery Exhibit.
This year the show took place in September for the first time, rather than it's usual slot in spring. With this change has come challenges of different plants being in season. Therefore, exhibitors had the chance to showcase a whole host of new flowers and foliage. This year there is a real autumnal feeling at the show, with exhibitors embracing and adapting to the change to appeal to the judges.
My Houseplant Changed My Life
Based on my book, My Houseplant Changed My Life, the exhibit showcases 50 of the most popular indoors plants for UK homes.
The display highlights the different purposes of houseplants within our homes. For example, giving visual therapy, engaging children, improving air quality, sparking creativity and making us happy.
After lots of planning, building, and planting, the stand brought to life the importance of houseplants. It's packed with information on how they have positive impacts on our own lives.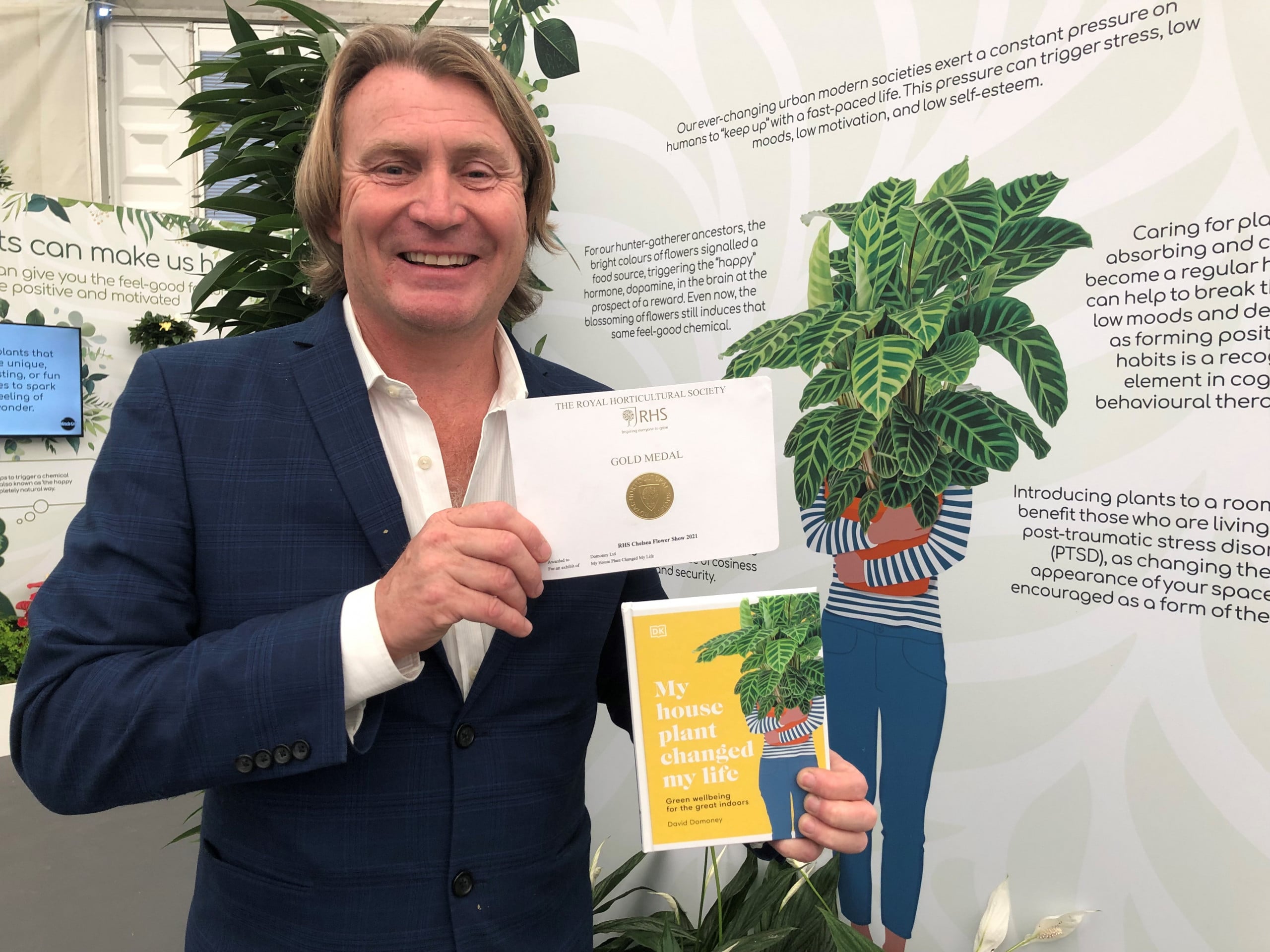 As well, there are practical tips on how to bring the goodness of indoor gardening to your home. I hope the exhibit continues to inspire and show the joy of houseplants for the rest of the week at Chelsea, and beyond.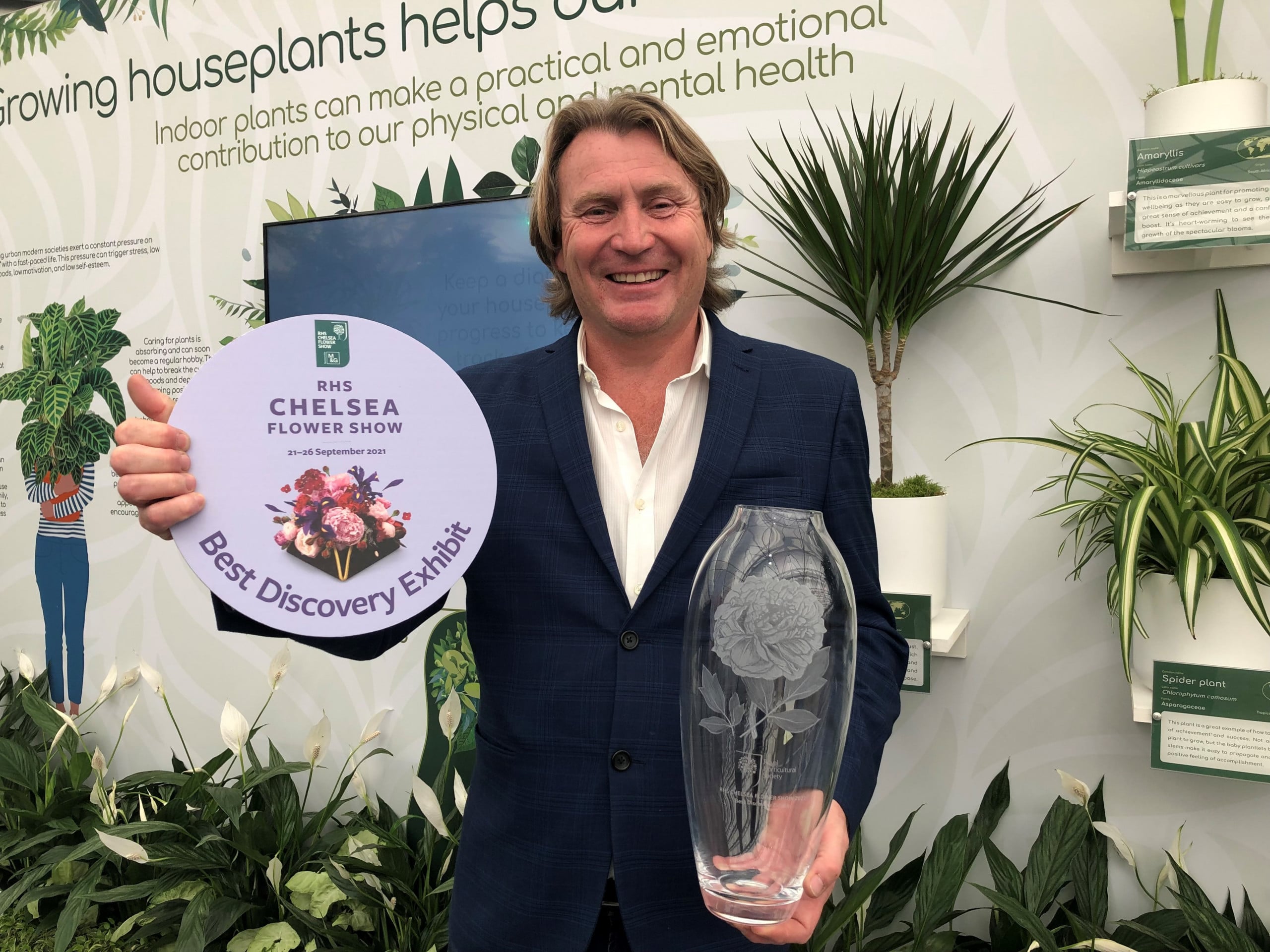 I truly believe that introducing houseplants to your home can improve your life. Engaging with nature benefits us psychologically, sociologically, and physiologically. With a huge range to choose from, there is undoubtedly one that will suit your space.
Whether you're a budding enthusiast or a keen, green-fingered gardener, there are houseplants that will bring you joy for years to come.
I'm proud to have been able to showcase the benefits of indoor gardening at the show this year within the Discovery Zone, to show the science behind the power of houseplants.
The exhibit was sponsored by Miracle-Gro®, based on My Houseplant Changed My Life, published by DK Books.

David Domoney is a Chartered Horticulturalist, Broadcaster, and Author. David has worked with a number of the UK's leading garden retailers as a plant buyer and strategic consultant. With more than 30 years experience, in horticulture, David is as passionate about plants now as he was when he bought his first plant at a village fete.