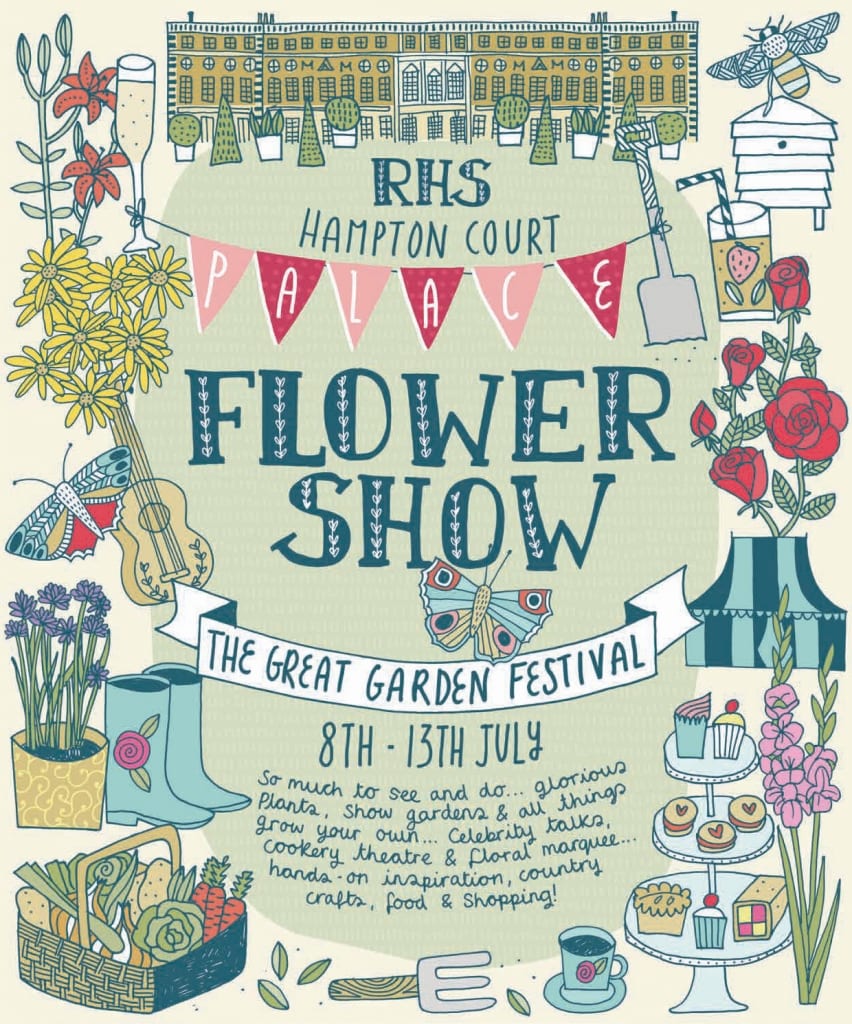 The world's biggest flower show is almost upon us! And this year it's an extra special one for me – I'm on the Celebrity Theatre and I've designed the garden for the Quiet Mark Treehouse and Garden with John Lewis!
The great thing about Hampton is that it's like a cross between a flower show and a summer festival – the plants and the Pimm's are equally popular!
Plenty to see
It has show gardens, floral marquees, trade stands and exquisite food and drink. There's so much going on, so why not check out my Insider's Guide. It's packed with fascinating facts, practical information on getting there in style and my ten top tips for things to see and do!
And the best part? I'm offering it to you lovely readers – completely free! You can preview it, download it, print it, share it – it's all for you.
If you're at the show this year, please do come along to the Celebrity Theatre to say hello!