The rose is the iconic English flower. It features in so many of our gardens and inspires lovely memories of mothers and grandmothers.
Roses are also very adaptable plants, because there is a type for every garden. Large gardens can grow shrub roses, while smaller plots suit dwarf and patio varieties. There are climbers and ramblers for walls and fences and standard varieties for pots and formal gardens.
Plus, there are varieties that thrive in shade or difficult soils. And you can choose from a huge range of colours, scents, sizes and flower types.
I visited Hampton Court Palace Flower Show this year and managed to spend some time in the gorgeous Rose Marquee. It was filled with rose growers showing off stunning displays. The scent of all those varieties in one place was overwhelming!
I took some photos of my favourites to show you.
Rosa Boscobel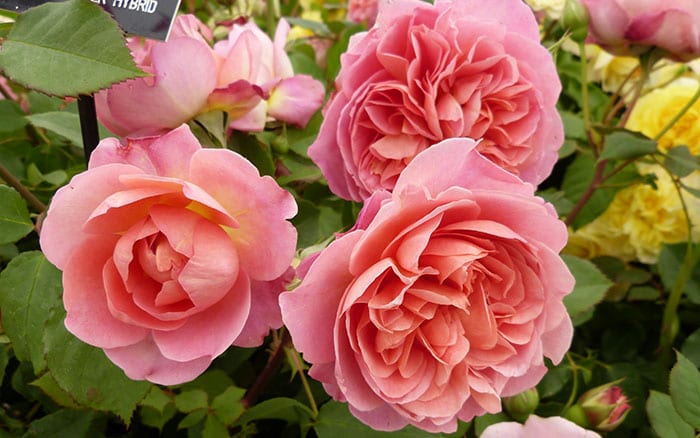 This shrub rose is named after Boscobel House in Shropshire. It has frilly double flowers in a salmon-pink colour and keeps blooming for weeks. Boscobel has a heady myrrh fragrance and deep, glossy leaves.
Rosa Loving Memory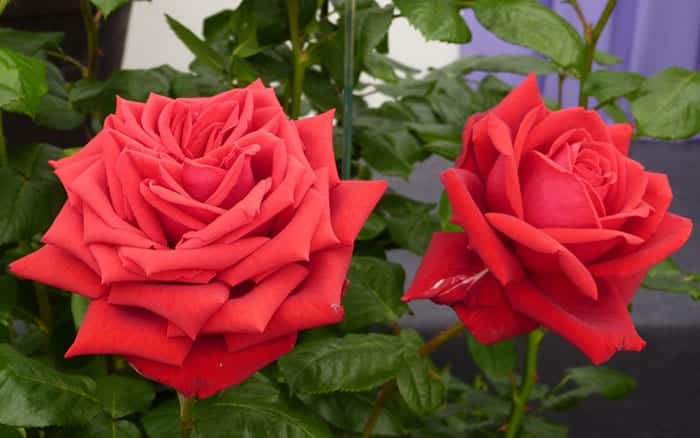 This is perfect if you want a classic red hybrid tea rose. Its flowers are a vibrant scarlet colour with high centres and a faint scent. It will bloom continuously through summer and has straight stems that are perfect for cutting.
Rosa Munstead Wood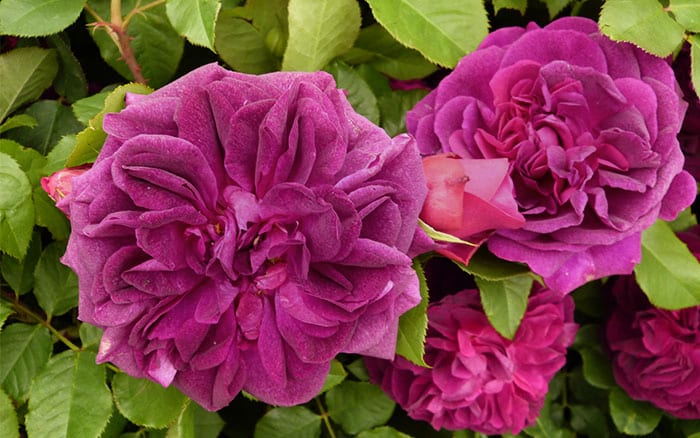 Munstead Wood is a medium-sized shrub rose with deep burgundy double flowers that fade to crimson. It has a traditional 'old rose' scent and will keep flowering for months.
Rosa Sunny Sky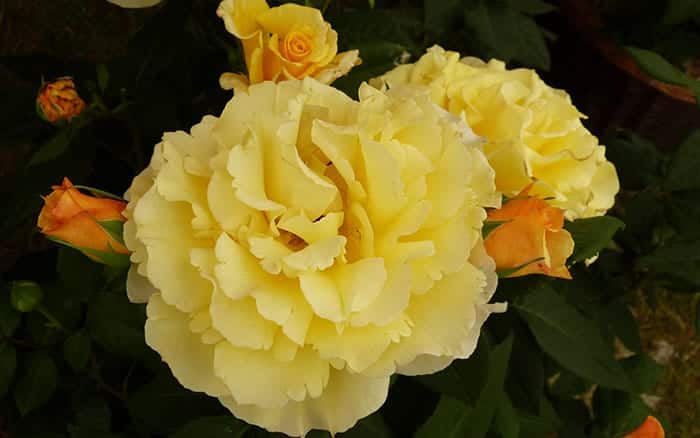 Meet the new Rose of the Year 2016! It's a repeat-flowering hybrid tea rose with pale creamy-yellow flowers. Sunny Sky has dark foliage and a fruity fragrance.
Rosa The Generous Gardener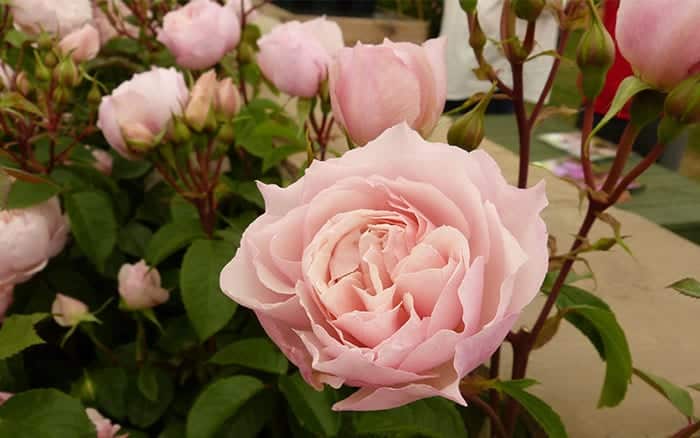 This is a medium-to-large English shrub rose with delicate pale pink blooms. Its flowers open to reveal the stamen and it has a musky 'old rose' scent. It can also be tied in and grown as a climber.
Rosa Nostalgia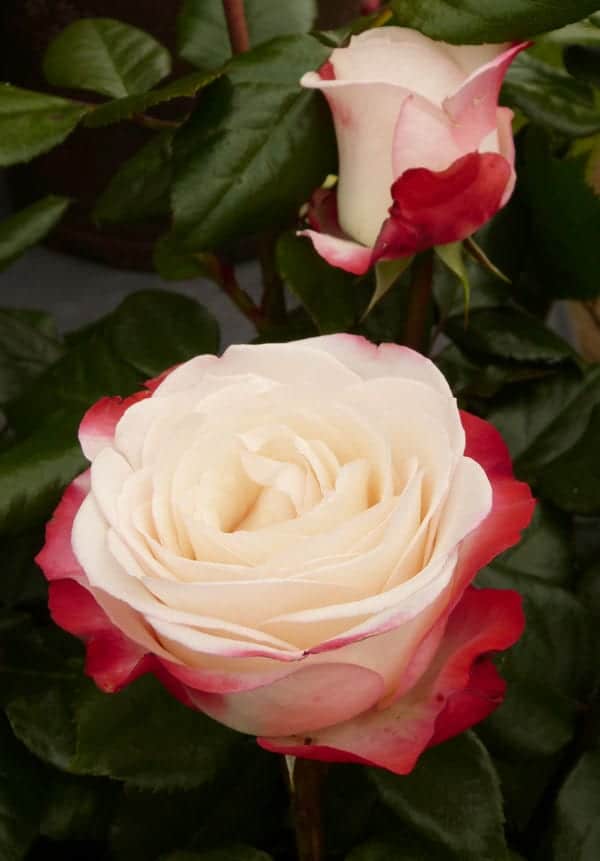 Nostalgia is a lovely medium-sized hybrid tea rose. It has cream flowers with cherry-red edges and a sweet fragrance.
Rosa I Am Macmillan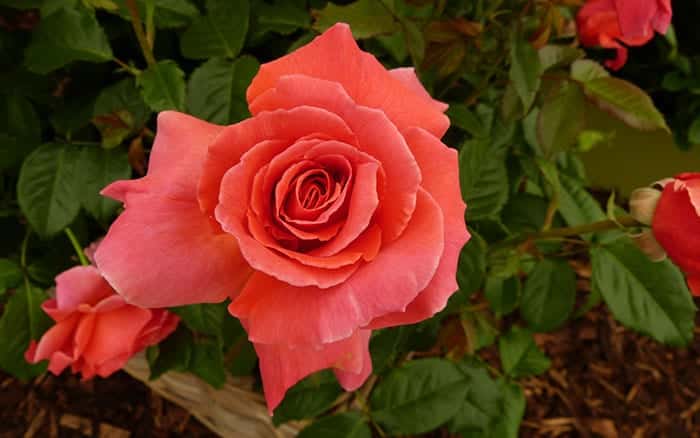 A new variety bred in aid of Macmillan Cancer Care that will be available from September 2015. It's a floribunda rose with bright salmon-pink flowers with a light, spicy scent.
Rosa Miss Edith Cavell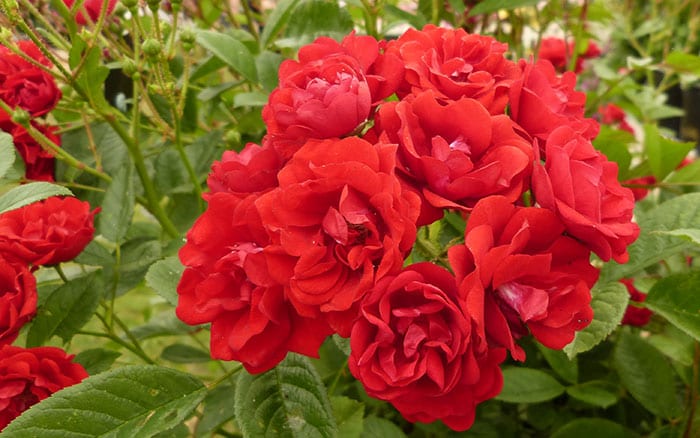 This is a small patio variety that grows to 60cm high. It's ideal for pots on patios and balconies. This rose produces small scarlet flowers in big clusters.
Rosa Birthday Girl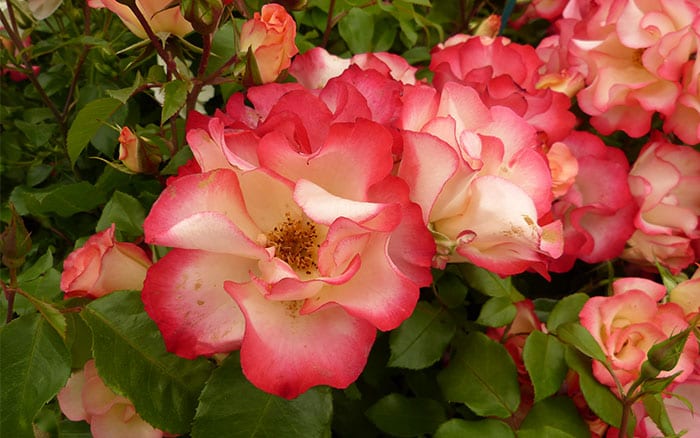 Birthday Girl is a small floribunda rose that suits smaller spaces or containers. It has gorgeous ruffled flowers with a light scent. The petals are white with pinky-red edges.
Rosa Charles de Mills

This is an old rose variety with flat flowers and tightly ruffled petals. The blooms are a deep purple-pink colour and have a light scent. It's a medium-sized shrub with strong growth that may need support.
Rosa Hot Chocolate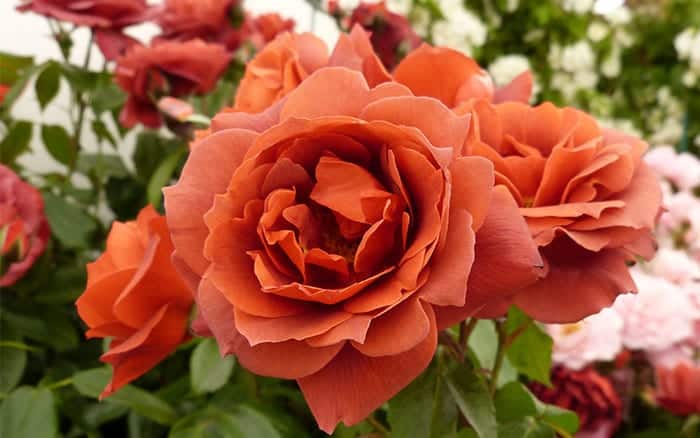 I love this rose. It's a floribunda cluster rose, meaning it produces clusters of flowers rather than singular stems. The blooms are a burnt orange shade and have a warm scent. The glossy leaves create the perfect contrast.
Rosa Millie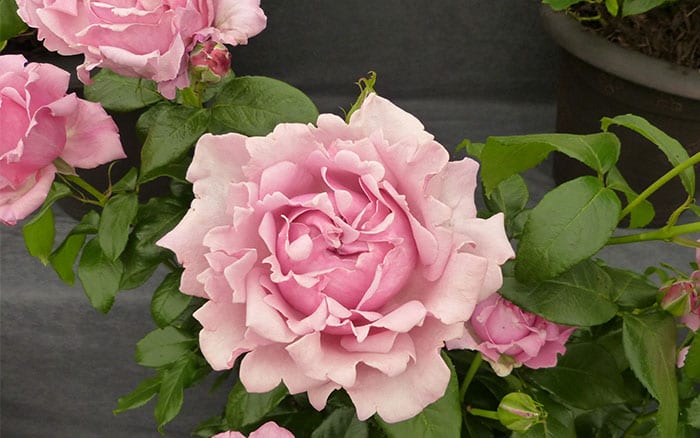 Millie is a bushy hybrid tea rose with glossy dark green leaves. It has large pale pink flowers with a light fragrance and ruffled petals. Millie blooms through summer and autumn.
Rosa Absolutely Fabulous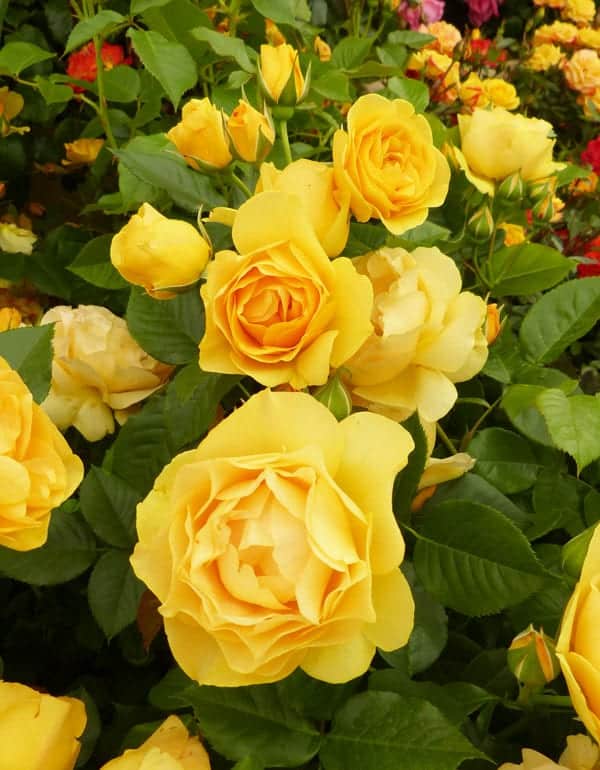 Another shrub rose, this time with butter-yellow flowers. It's a classic-style floribunda rose. Absolutely Fabulous was crowned Rose of the Year in 2010 and has a gentle myrrh scent.
Rosa Oranges and Lemons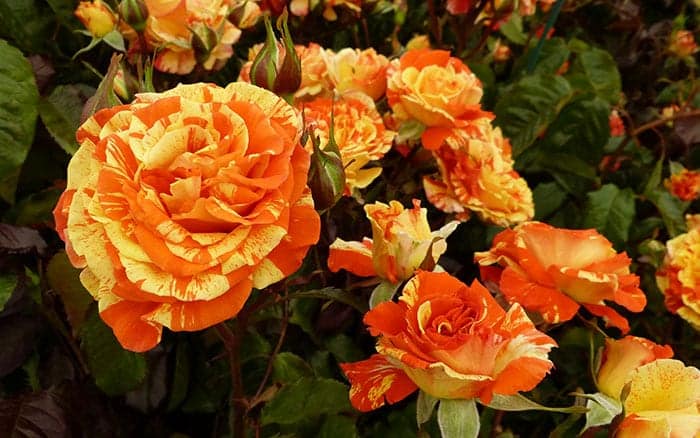 This is a floribunda cluster rose that looks fantastic! It has rich dappled flowers in orange and yellow colours and dark purple-green leaves. The flowers are large and open and have a medium-strong scent.
Rosa Blue For You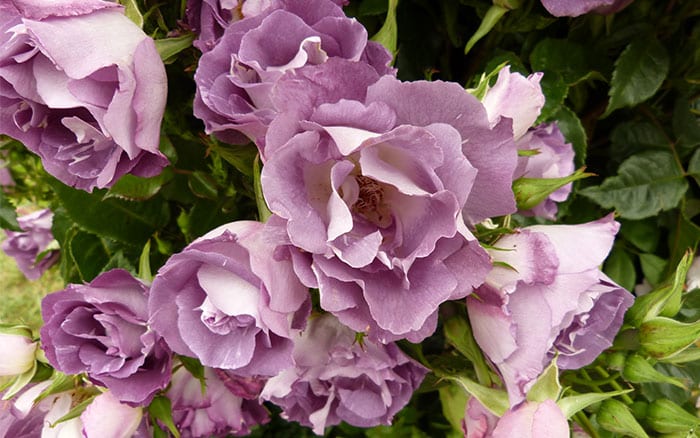 I love this unusual floribunda rose. It has semi-double lilac-toned flowers with a sweet, fruity fragrance. It is a compact variety that grows thick and bushy.

David Domoney is a Chartered Horticulturalist, Broadcaster, and Author. David has worked with a number of the UK's leading garden retailers as a plant buyer and strategic consultant. With more than 30 years experience, in horticulture, David is as passionate about plants now as he was when he bought his first plant at a village fete.