Decorating not only the front garden but also the hallway of your house is a fantastic way to create atmosphere and set the scene for the night's festivities and here are a few ideas of how you too can create that spooky spirit using Halloween plants.
Halloween is a night full of tricks and over excited costume clad children running around the neighbourhood dressed up in ghoulish outfits – my children love it and, if I'm honest, so do I!
1. Physalis alkekengi (Chinese lantern)
The first of the Halloween plants is a plant that's not only decorative but hardy too. So, it can be planted in your garden after Halloween to return year after year. With its bright orange lantern shape seed capsules smothering the plant it's the ideal choice to welcome trick or treaters to your front door.
After it's all over, you can cut the seed cases off and dry them for long lasting decorations in the house. Although, it does spread easily, like mint plants, so you might want to grow it in a container.
Sun – Full sun or partial shade
Position – South, West, or East-facing
Exposure – Exposed or sheltered
Moisture – Well-drained
Soil – Sand, chalk, or loam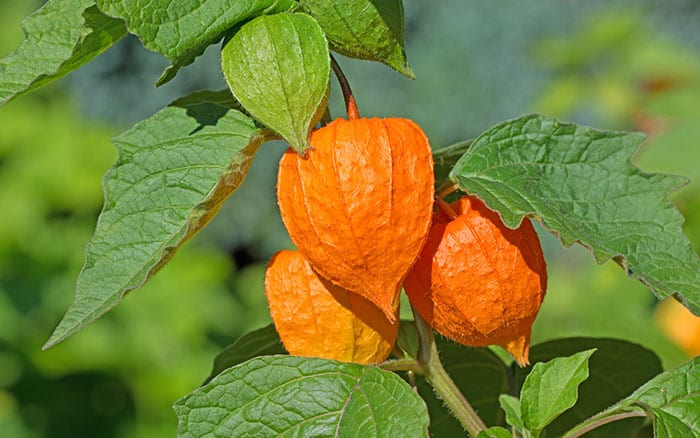 2. Ophiopogon planiscapus (mondo grass) [Black Beard]
Another hardy plant for the garden; its multitude of grass-like black leaves will beautifully complement the orange lanterns of the Chinese lantern and help you create that gothic, other worldly atmosphere. Also, with a height and spread of 25cm it's perfect for the smaller garden but is equally at home in a container.
Sun – Full sun or partial shade
Position – South, West, or East-facing
Exposure – Exposed or sheltered
Moisture –Moist but well-drained
Soil – Sand, clay, or loam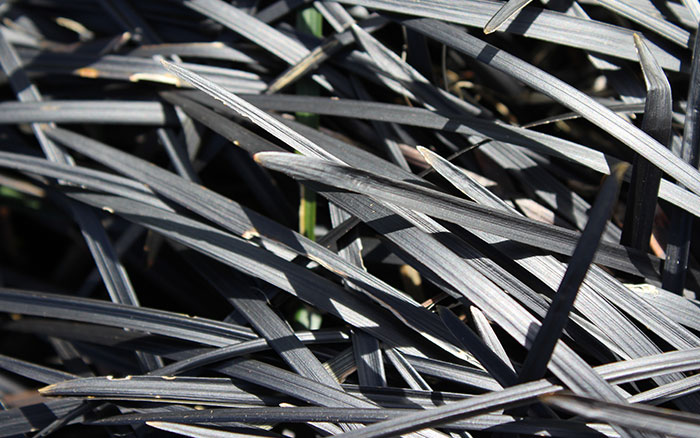 3. Sarracenia purpurea (common pitcher plant)
These plants definitely do not look like your ordinary garden plant. However, the good news is they're completely hardy. They'll fascinate children too, as they get their plant food by trapping flies and spiders in their elongated openings!
With their attractive, shades of red markings they're a great addition to the spooky Halloween garden. With this in mind, remember they need almost permanently damp soil so you might want to keep them in containers with a layer of sphagnum moss around the top of the container because this will hold on to the moisture.
Also, remember to always water them with rain or distilled water as they hate alkaline soil or water.
Sun – Partial shade or full sun
Position – South or East-facing
Exposure –Sheltered
Moisture –Moist but well-drained or poorly drained
Soil – Loam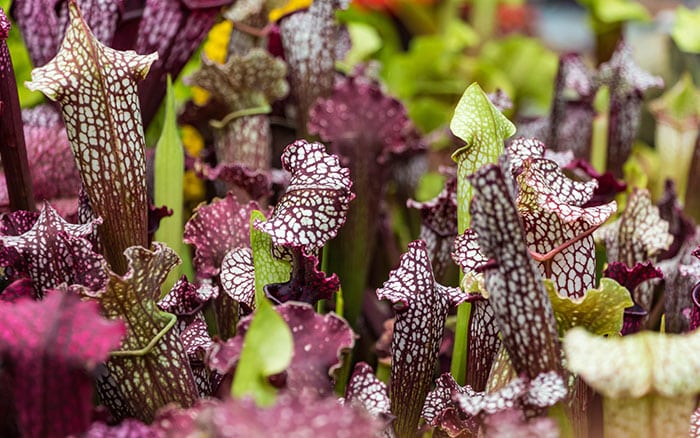 4. Tillandsia usneoides (Spanish moss)
Moving into the hallway what better way to create a living atmospheric cobweb-like feel than to drape the ceiling and lights with this fascinating Halloween plant? It's not actually a moss but, what is known as, an air plant because of its ability to live on objects like tree branches without needing to grow in soil.
Instead it gets its water and food from particles in the air. What's more, some species can be several metres long!  It needs a humid environment, so regularly spray it with distilled or rainwater. Then, you should have an indoor plant that's a great talking point with your guests.
Sun – Full sun
Position – North, West, or East-facing
Exposure –Sheltered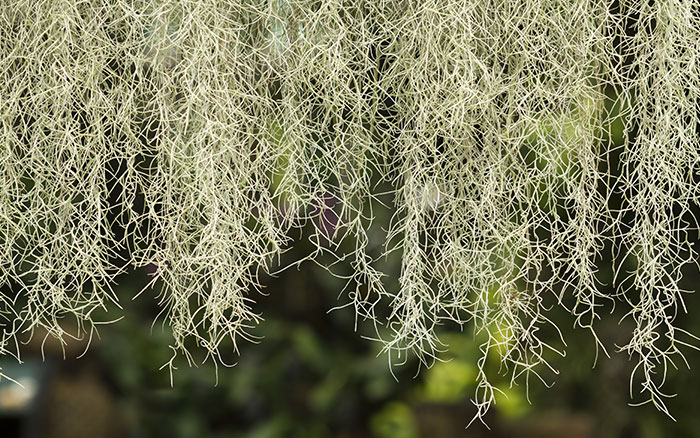 5. Tacca chantrieri (bat flower)
For the ultimate in spooky exotic this plant cannot be beaten! With Black flowers shaped like Batman's cape, it is also known as cats whiskers, and you can see why!  The long-lasting blooms make good cut flowers after the spook-tacular event has ended.
Growing in the house it will need shade or part shade plus high humidity so you'll need to get that mister out (again filled with rain or distilled water). In addition, for an extra health boost, give them an occasional liquid seaweed feed.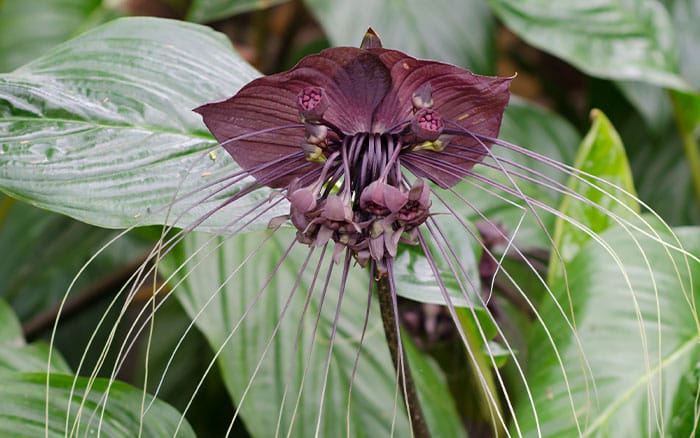 So, style your home and garden with themed Halloween plants to add a spooky touch to your décor this month.
David Domoney is a Chartered Horticulturalist, Broadcaster, and Author. David has worked with a number of the UK's leading garden retailers as a plant buyer and strategic consultant. With more than 30 years experience, in horticulture, David is as passionate about plants now as he was when he bought his first plant at a village fete.