Keep garden tools in tip top shape and, come rain or shine, they'll provide a shed-load of assistance in the garden. Having the right gardening gear is vital when it comes to cutting your workload in half. After all, they're there to aid you not ail you.
GARDEN tools can get somewhat overlooked but, if an artist is only as good as their tools, then so is a gardener. When taking on a new project, get quality products that are right for the job and robust enough to last. They should be ergonomically designed for both comfort and regular use.
Your local garden centre can give advice, if you're unsure, as there are specific garden tools for kids, adapted equipment for disabilities and lightweight options for ease of mobility.
Longer handles are great at preventing injuries, especially when using hoes to dig up perennial weeds.
It'll mean your not scooping over and will make removal more accurate, so you don't accidently disturb delicate root systems. Getting the right fit will add so much value to the time you spend in the garden, but it will also stop you from overworking.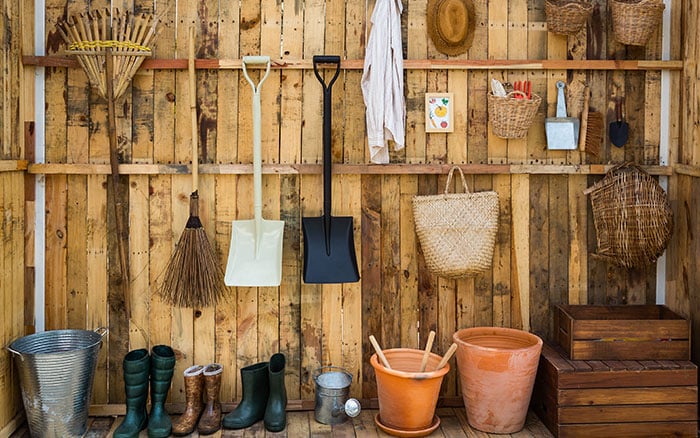 Back-breaking work will become a breeze if you replace any equipment that has fallen into disrepair. If you're worried about waste, you can recycle them into stylish garden features—I've seen all sorts from disused rakes used to hang other tools and wooden handled spades to make gate posts.
MAINTAIN your toolkit and it'll be your greatest asset, repaying you with years of sturdy service and saving you money down the line. You can think of cleaning tools as a routine check-up, like servicing your car engine. Use soapy water and a wire wool brush or a crumpled-up piece of tin foil to dislodge dirt.

Lightly rub over the surface of the metal in circular motions, making sure not to damage the surface. Get into the habit of cleaning down your garden tools after every use.
For contaminated plots or plants, take extra care by using Jeyes fluid or Citrox as a disinfectant, then rinse well and follow the instructions on the packet.
Once garden tools are spotless, they'll need conditioning so treat with general-purpose oil to provide a protective film. Although many stainless-steel garden tools are unlikely to rust, it does depend on the quality of the metal.
ONCE you're finished giving your tools a facelift, hang them up to dry. Try to keep them away from the damp floor where they'll also be a trip hazard. You can fashion yourself a tool wall out of key hooks or fill a bucket with coarse sand to prop up tools so they're ready to grab.
Pop them in the sand head first and the grit will clean mud from the surface, keep them sharp and they'll remain dry to stop rust from forming. Protecting and prolonging the life of your favourite tools has been done for generations and you can pass this down too.
Stop pruners becoming sticky by cleaning them with mineral spirits or water-displacing sprays like WD-40. You might find you can take small bladed secateurs apart for better access.
Pruning tools that are clogged up with plant sap may become blunt and crush delicate plant stems.
Sharp blades provide a clean cut to help you grow like a pro by speeding up the healing process, reducing damage and encouraging healthy new growth to emerge.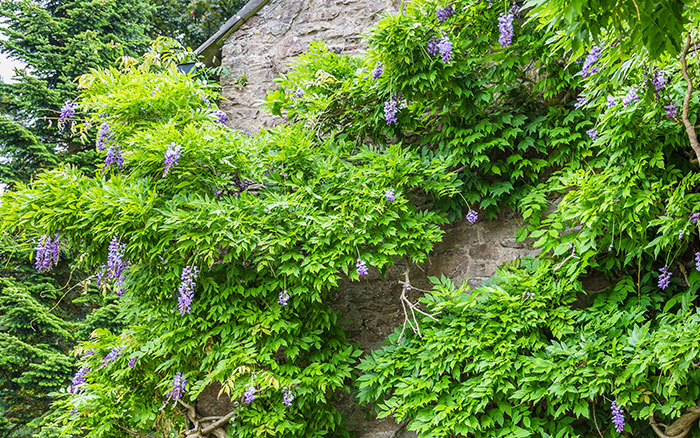 SHARPENING can be done using whetstones or a file and it's not just the obvious cutting implements that need your attention. Much like kitchen knives, keep anything with a cutting edge sharp to prevent accidents.

For spades and hoes, work slowly and evenly along the edge without affecting the strength by making it too thin.
If frequently dulled after use, they might not be up to the task. Secateurs will work best on items no thicker than a felt tip and loopers cut chunkier growth, up to the width of a £2 coin.
Whereas a pruning saw will cut through thicker objects the size of a jam jar lid. Of course, spare a thought for your hand protection when cutting, pruning, or working with thorns.
Your gardening gloves are tools too and they're instrumental in helping you to grip or adding vital protection, so buy a pair to fit the function and it'll make such a difference.
It's that simple—look after your tools and they will look after you. This way, you'll be prepared for every scenario, with tools that quite literally have your back!
Happy sowing!
Tip:
Wipe the leaves of houseplants
with damp cotton wool to get rid of pore-
blocking bacteria and dust.
Less dust means more access to light
for a healthy plant.
How can I protect my plants from unpredictable spring weather?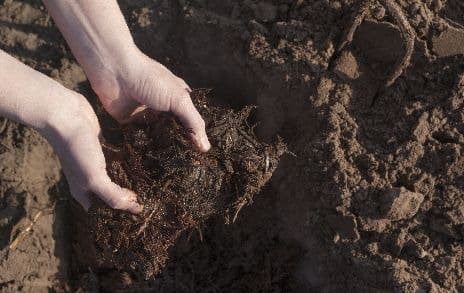 Weather damage caused by fluctuating temperatures can cause brown leaves, wilting and leaf drop. Moisture will stop soil temperatures from rising too quickly and organic matter will stabilise the plant if temperatures plummet.
How can I prepare derelict land for growing fruit and vegetables?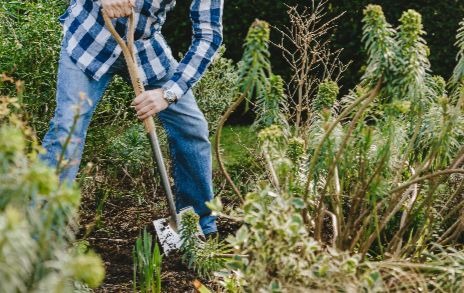 When taking over a new plot of land, like an allotment or new garden, clear brambles, weeds, or woody matter, remove any debris and dig over the soil— adding in an organic matter, it's always best to improve the soil quality.
David Domoney is a Chartered Horticulturalist, Broadcaster, and Author. David has worked with a number of the UK's leading garden retailers as a plant buyer and strategic consultant. With more than 30 years experience, in horticulture, David is as passionate about plants now as he was when he bought his first plant at a village fete.