I headed to Letchworth Garden City in Hertfordshire on 1 April to launch the Community Gardening scheme and Grow Your Own Project with the Royal Horticultural Society and Letchworth Garden City Heritage Foundation.
For the project, a community garden involving local schoolchildren has been created in the town centre. It will provide a place for workshops to boost the gardening skills of everyone in the community, from young to old. Visit their website here: www.letchworth.com/rhs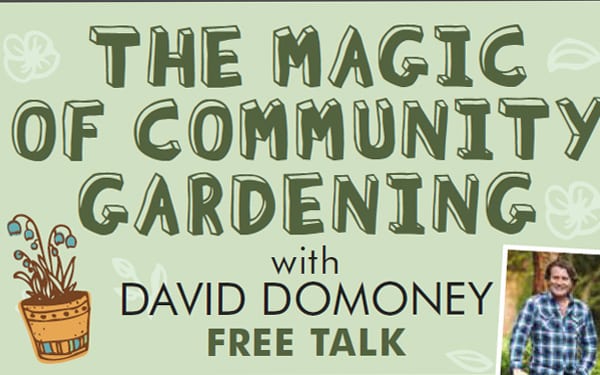 Thanks to everyone who came along on the night to the Spirella ballroom to see my talk on the Magic of Community Gardening.
I hope I showed you the power and importance of plants not only to help build communities but to bring about health and well-being too. I also looked at wildlife and biodiversity, as well as how to enhance our existing spaces visually and environmentally.
I want to inspire people to get involved with community gardening projects. They are a fantastic way to bring people together and rebuild community bonds as neighbours share plants and advice and get growing together.
I firmly believe that we can bring communities back together through people, plants and pride. I started a campaign about it, after all!
David Domoney is a Chartered Horticulturalist, Broadcaster, and Author. David has worked with a number of the UK's leading garden retailers as a plant buyer and strategic consultant. With more than 30 years experience, in horticulture, David is as passionate about plants now as he was when he bought his first plant at a village fete.