So often people think the Floral Marquee is all about flowers, but the foliage on show is equally spectacular! Here are my top 5:
1 Eryngium x zabelii 'Jos Eijking'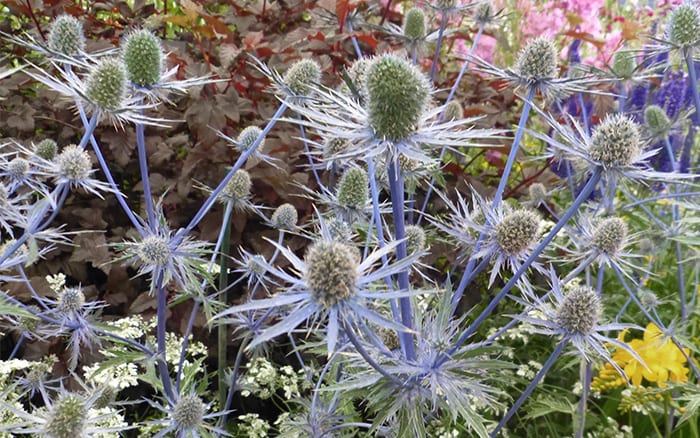 Also known as the Sea Holly. Beautiful blue-purple colour and spiky leaves.
2 Fatsia Spider's Web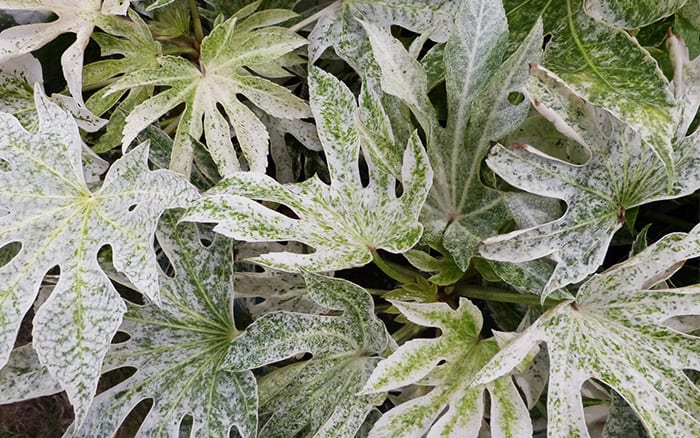 This has huge pointed leaves with white speckles that look like they've been painted.
3 Imperata cylindrica Red Baron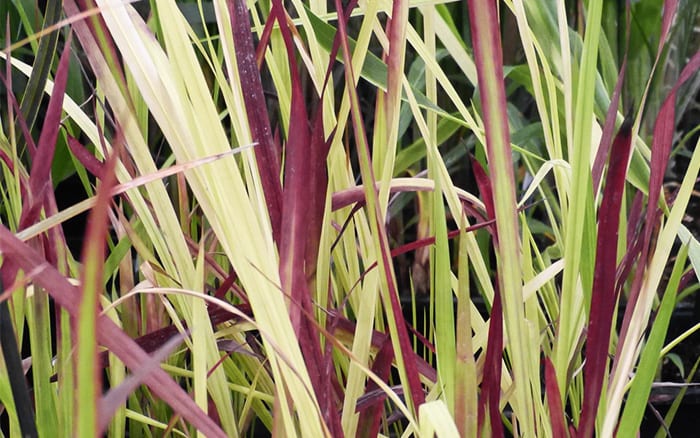 A great grassy plant whose leaves turn red at the tips. Perfect foliage for colour.
4 Acer palmatum 'Shirazz'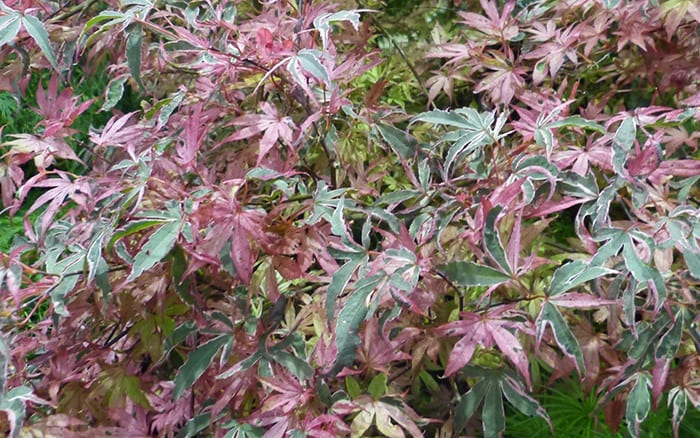 Acers have lovely foliage, and this mixture of red and green leaves makes it an ideal garden tree.
5 Pelargonium Scarlet Pet (Unique)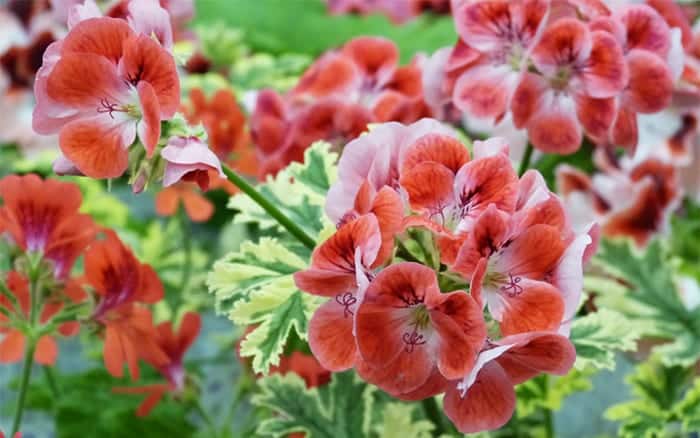 Okay, I know this is technically a flower, but it has scented foliage!

David Domoney is a Chartered Horticulturalist, Broadcaster, and Author. David has worked with a number of the UK's leading garden retailers as a plant buyer and strategic consultant. With more than 30 years experience, in horticulture, David is as passionate about plants now as he was when he bought his first plant at a village fete.