Traditionally, sheds were used to store garden items, as shelter for animals or as a workshop. However, these days they can be used for much more, with phrases such as 'man caves' and 'she sheds' often used! Whether you're happy with a plain wooden one or looking for something ornamental, there's plenty to think about before choosing a shed.
Do you want it to be multi-purpose? It could be used for storing tools and garden equipment, or even furniture over the winter. It can also double up as a potting shed or summer house.
If so, look for a building that has windows so you can enjoy the sun and make the most of the light in the warmer seasons. If your main purpose is to use it for storing garden tools and machinery, ensure the shed door is wide enough for large lawn mowers etc.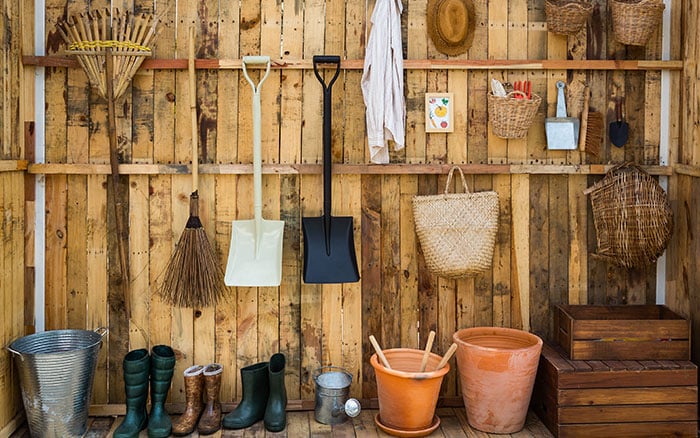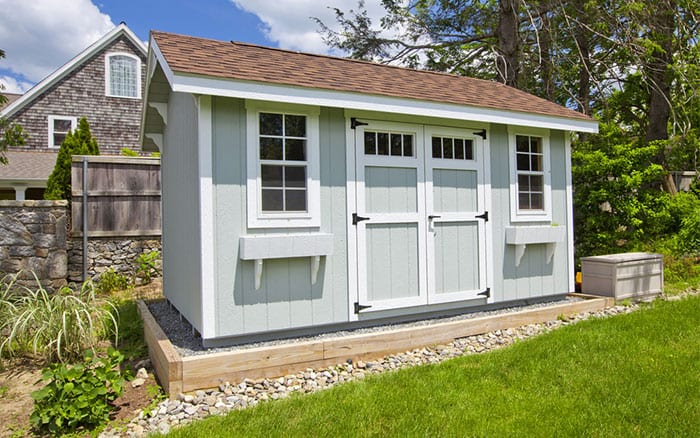 Normally planning permission or building regulation certificates are not needed for the average size shed, although there are some circumstances where it might be necessary.
For example if you're thinking of putting it in your front garden or it is larger or taller than average it may be worth checking with your Local Authority before you buy, just in case permission is needed.
Always measure the available space before buying as sheds can really dominate a small space!
Another key thing to think about is access to your shed. Is there enough space for the pathway or entrance in a convenient and practical location? As well as this, ensure the entrance and path is suited to your needs. Things like having no steps or a gradual decline or a sturdy pathway for wheelchairs or walking sticks.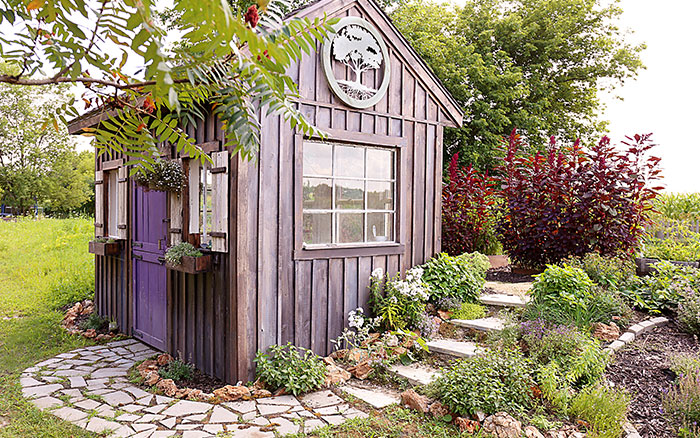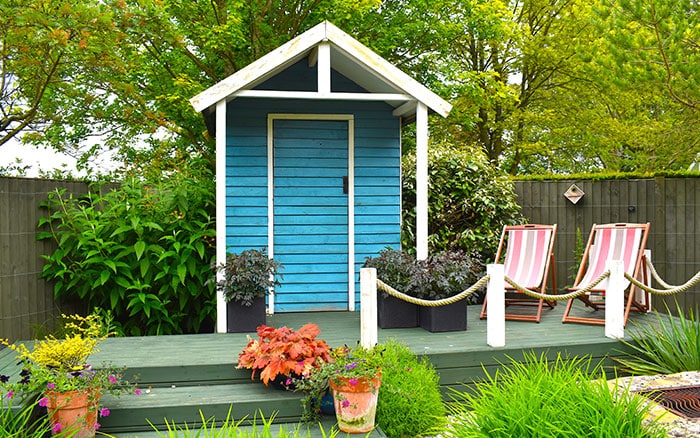 These days most wooden sheds are made from softwood to keep the costs down. But do check it's been preservative pressure treated and made from FSC certified timber. FSC certification means it's been sourced from responsibly managed forests.
Other options are metal and plastic composite. Think about the pros and cons of each material and your priorities before choosing. Metal and plastic are more durable than wood, but wood is more aesthetically pleasing.
Wooden sheds can also be more easily customised than the other two types of material. Plastic is easy to move and clean but isn't as sturdy as wood or metal. In addition, metal is usually cheaper.
So, whether you want a shed-turn-summerhouse or a storage space for tools and equipment, there's plenty to think about before you decide when choosing a shed. Customise your shed to make it feel like your space by painting, decorating and adding bits and bobs which really will make it feel like an extension of your home.

David Domoney is a Chartered Horticulturalist, Broadcaster, and Author. David has worked with a number of the UK's leading garden retailers as a plant buyer and strategic consultant. With more than 30 years experience, in horticulture, David is as passionate about plants now as he was when he bought his first plant at a village fete.