Autumn is a great time of year for vegetables. But many people find they get stuck in a rut, growing, harvesting and eating the same thing every year. There are so many different varieties of pumpkin, gourd and winter squash. Some have mild flesh that's perfect for roasting, while others have a nutty taste that goes well in casseroles. So don't spend Halloween forcing down the same old pumpkin soup! Try these different varieties for carving and cooking, and liven up your harvest menu.
As well as being fantastic food, some of these varieties are visually stunning. And even if you don't go in for Halloween shenanigans, they are wonderful for creating beautiful autumnal displays for your windowsills, front steps, window boxes, and so on.
Pumpkin 'We be little'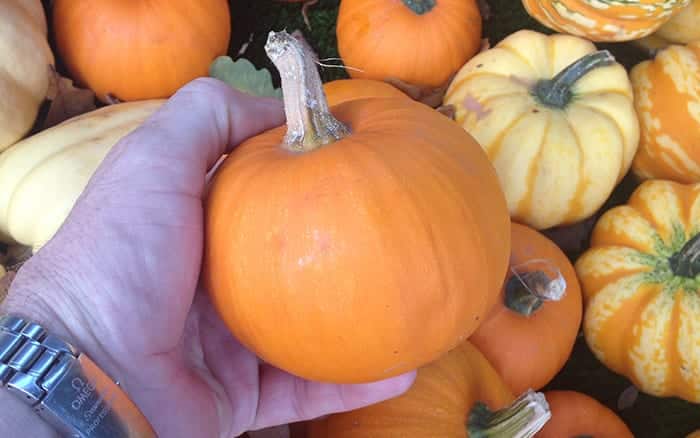 I'm holding this in my hand so you can see how small it is! Perfect if you want to carve a pumpkin but don't want masses of flesh to eat. Also a great size for kids to carve.
Casperita pumpkin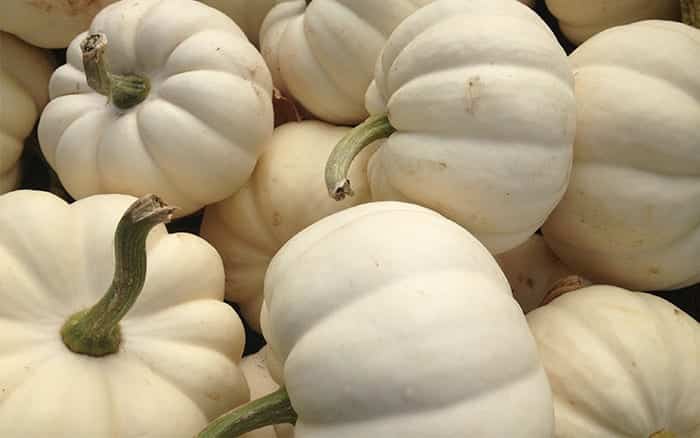 A ghostly white pumpkin that's an Italian heritage variety. It has a great mild taste too.
Rouge Vif d'Etampes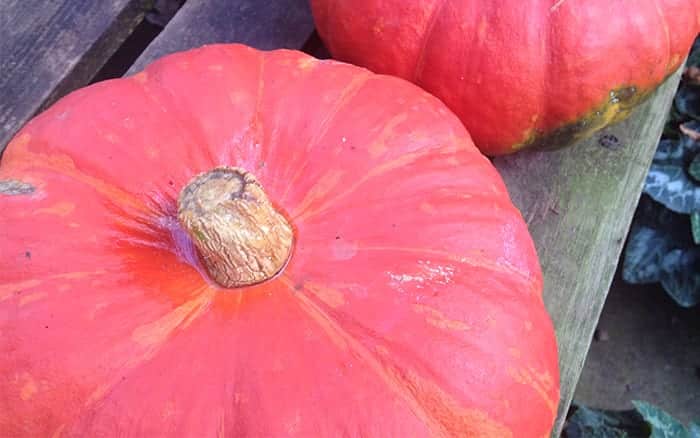 The original pumpkin! It's a French heritage variety that was used to make Cinderella's carriage. It has rich flesh that bakes well.
Batwing pumpkin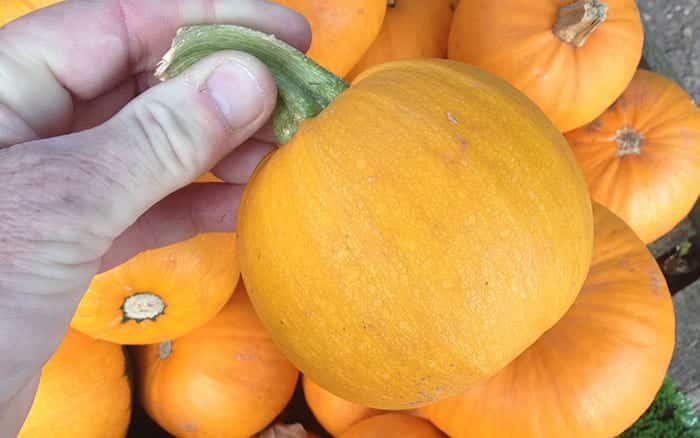 This has markings on the skin that are said to look like batwings. Another good mini variety for carving.
Crown Prince pumpkin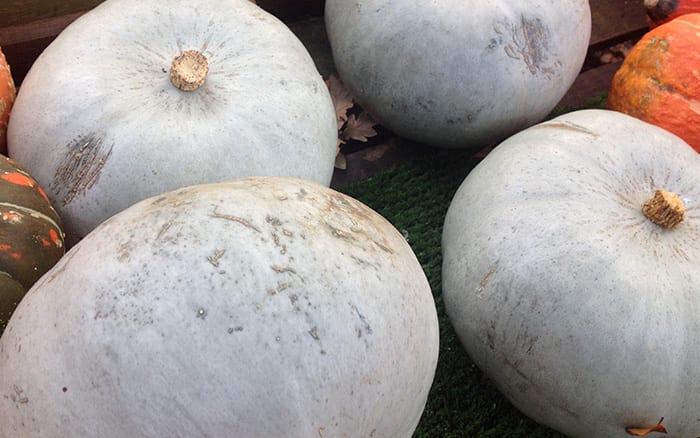 An eerie blue-grey variety that has orange flesh inside. Plus, it tastes amazing, and keeps really well.
Pump-ke-mon squash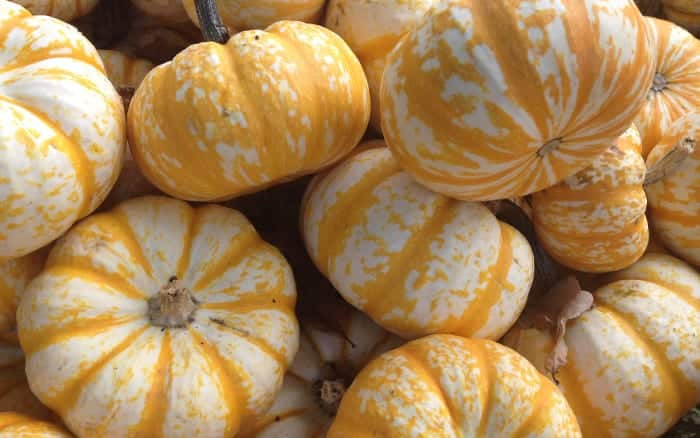 Not a pumpkin, but a squash that looks like a pumpkin. Aside from the great pun in the name, it tastes great stuffed.
Winter squash 'Celebration'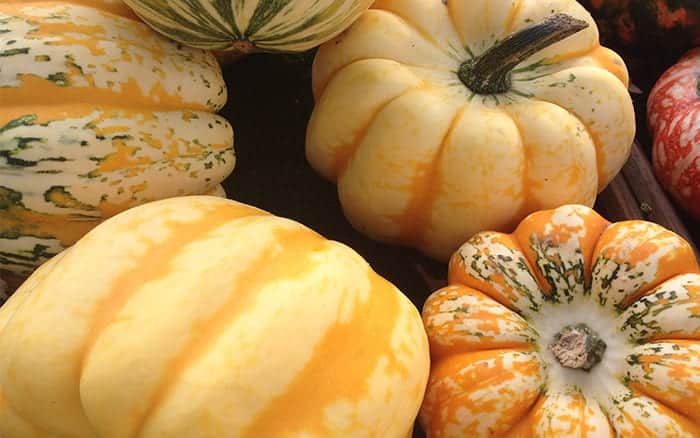 A lovely orangey-yellow variety that works in soups, stews and Sunday roasts. Some people also advise roasting the squash whole!
Winter squash 'Harlequin'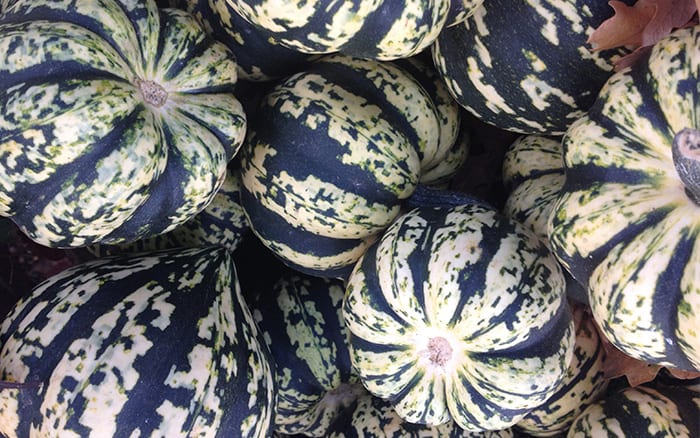 A develishly dark winter squash that's surprisingly sweet. Tastes best baked, in sweet or savoury dishes.
Gourds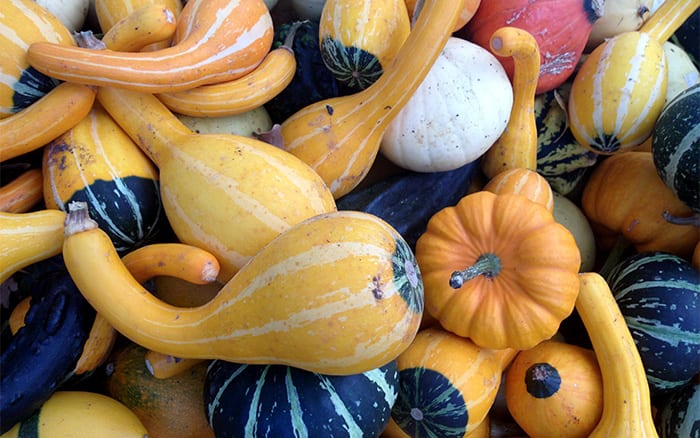 Looking for decorative seasonal veg? Gourds are inedible, but they keep for ages and their odd forms make for fantastic displays.
Hedgehog gourds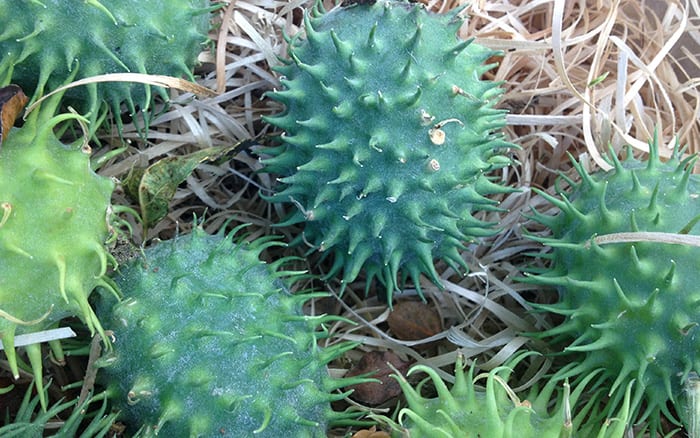 I had to mention these too! Incredible veg with wispy 'spines' that would make a great table centre piece.
Winter squash 'Kamu Kamu'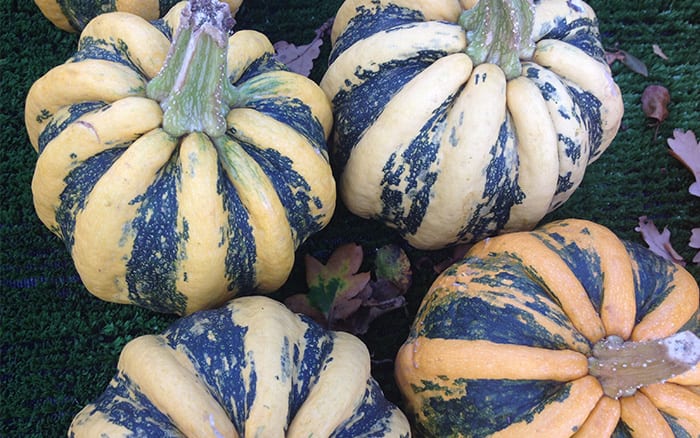 A very distinctive New Zealand variety. They have pale white flesh that tastes almost milky. Plus they look stunning!
Turk's Turban Squash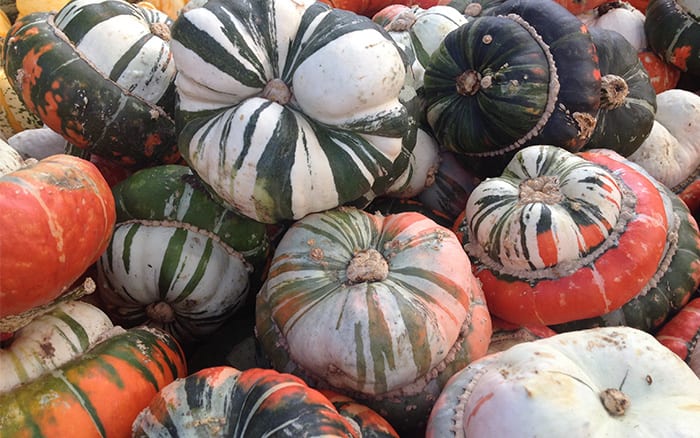 An old and decidedly wacky variety. They look purely decorative, but they are edible too. They are best roasted or baked to bring out the flavours.
For more garden planting ideas, check out my blog:
Or check out my Pinterest board for more ideas: