An icon of autumn, pumpkins immediately make us think of Jack o'Lanterns carved by the kids or warm pumpkin soups on a cosy evening. But many people find they get stuck in a rut, growing, harvesting, and eating the same thing every year. So, here are some of the best pumpkins to mix up your Halloween.
Some have mild flesh that's perfect for roasting, while others have a nutty taste that goes well in casseroles. So, don't spend Halloween forcing down the same old pumpkin soup! Try these different varieties for carving and cooking and liven up your harvest menu.
As well as being fantastic food, they are visually stunning. They are wonderful for creating beautiful autumnal displays for windowsills, front steps, and window boxes.
First up are these small pumpkins which have bright orange flesh which has a sweet flavour which works wonderfully in pies. They have 'naked' seeds which are hull-less and are tasty snacks too.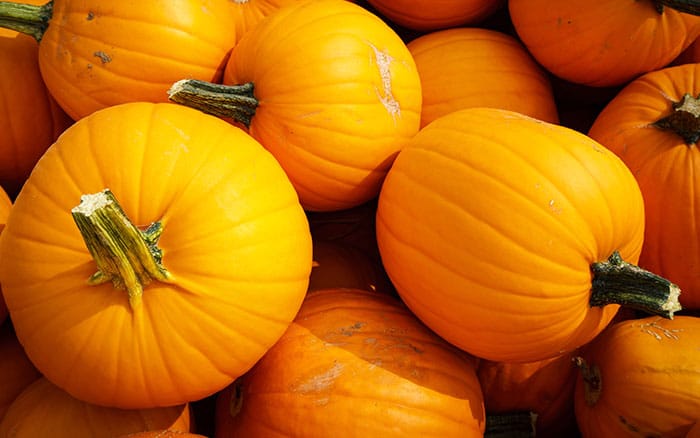 2. Pumpkin 'Wee Be Little'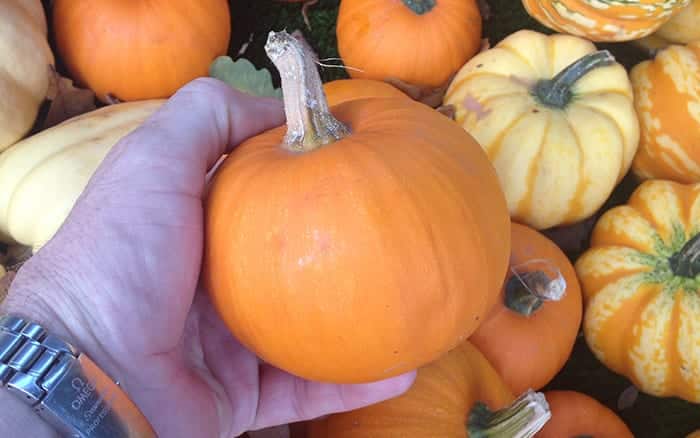 I'm holding this in my hand so you can see how small it is! They're a true miniature pumpkin that's a great little size for kids to carve, especially if you don't want masses of flesh.
Next is a ghostly white pumpkin which is an Italian heritage variety with sweet tasting pale flesh. In your displays, the white will contrast beautifully with the traditional orange Halloween pumpkins.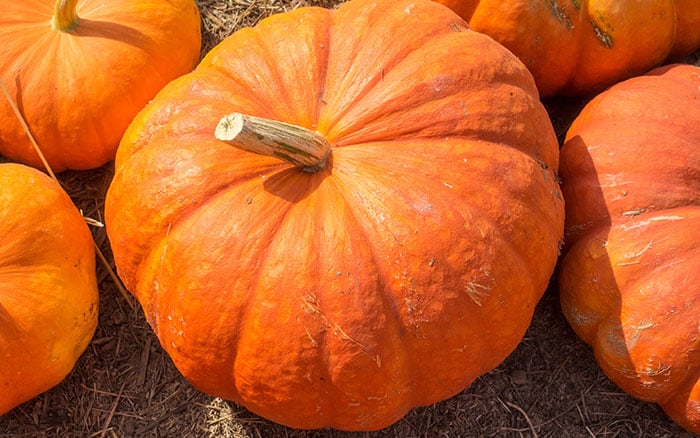 This classic pumpkin is a French heritage variety that is said to be the model of Cinderella's carriage. It has a flattened shape and sweet, solid flesh that's great in pies, as well as sweet dishes.
The fascinating markings on these mini varieties of pumpkin resemble batwings, so they'll add some spooky mystery to your displays.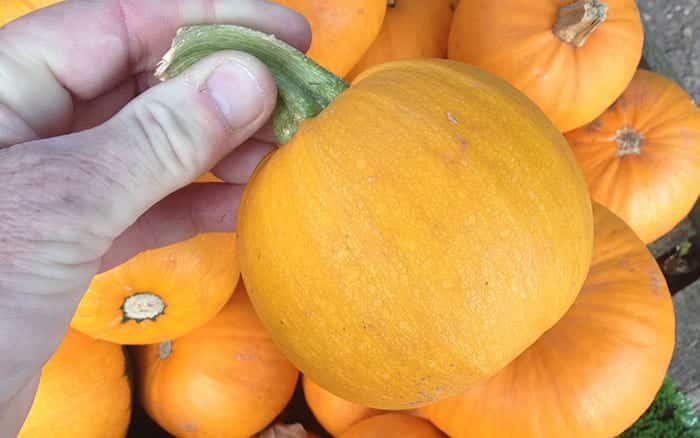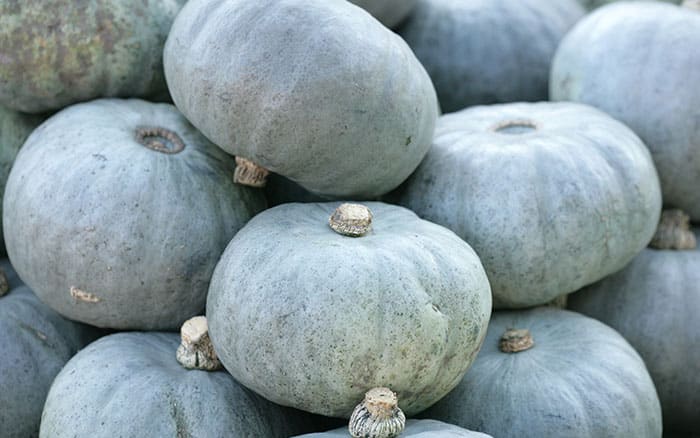 An eerie blue-grey variety that has orange flesh inside, this pumpkin is delicious when roasted and used in soups. They are also a good variety to stop throughout the winter months.
7. Lil' Pumpkemon pumpkin
A dwarf pumpkin that is highly decorative with its golden yellow skin with bright orange stripes. This cheery variety will bring some more fun to your autumnal spectacle or they are a great size to use in meals stuffed, or as a container for dips!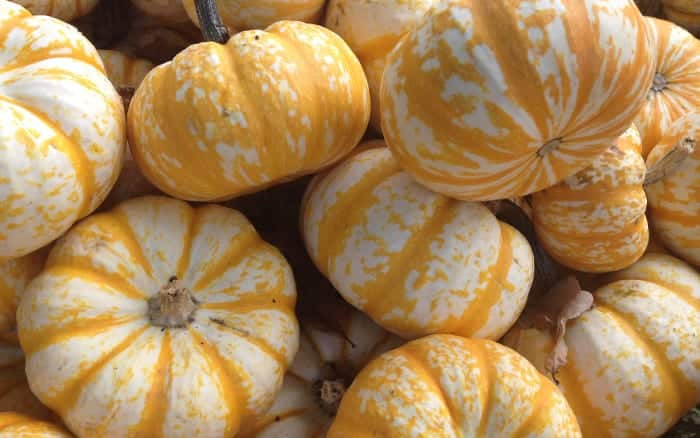 8. Winter squash 'Celebration'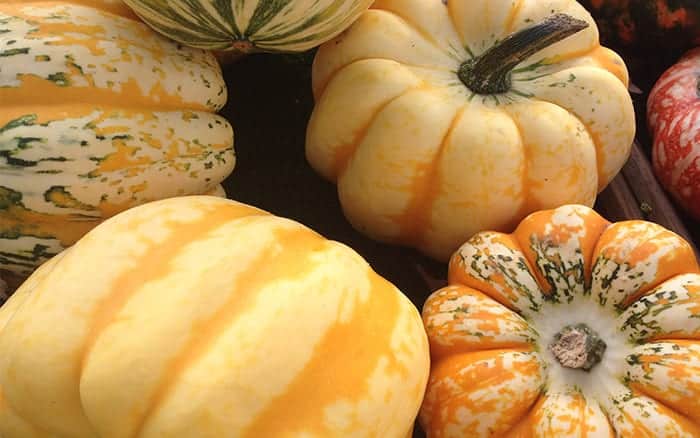 'Celebration' is a lovely orange-yellow variety that is acorn shaped. This variety works well in soups, stews and Sunday roasts.
9. Winter squash 'Harlequin'
This devilishly dark winter squash has green stripes that give a spooky aesthetic, but they are surprisingly sweet. This variety tastes best baked in sweet or savoury dishes.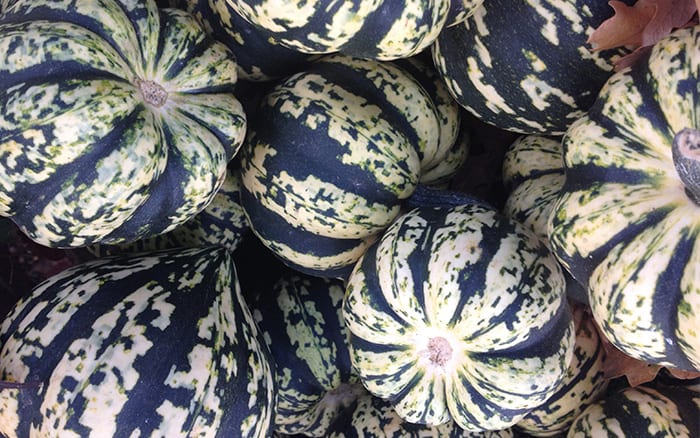 Known for growing in competitions due to it being able to put on weight easily. These huge orange-yellow skinned fruits are also great in salads, pickles and the leaves can be cooked similarly to spinach.
Looking for decorative seasonal veg? Gourds are inedible, but they keep for ages and their odd forms make a fantastic addition to displays.
These are incredible looking and are also known as Arabian cucumbers or hedgehog cucumbers. Great for kids due to their smooth and unusually spiky skin, they aren't edible, but they'll entertain the kids.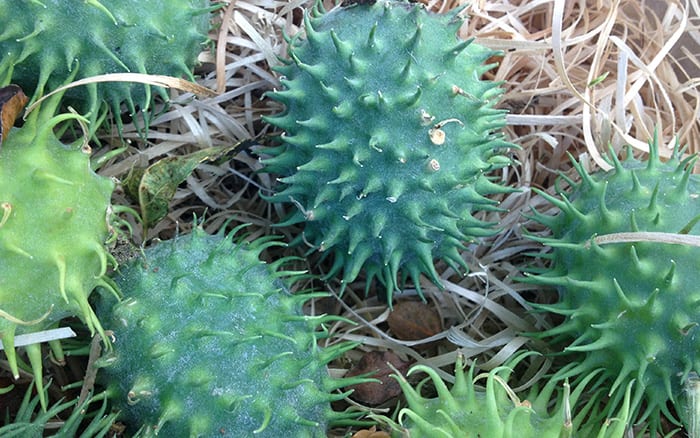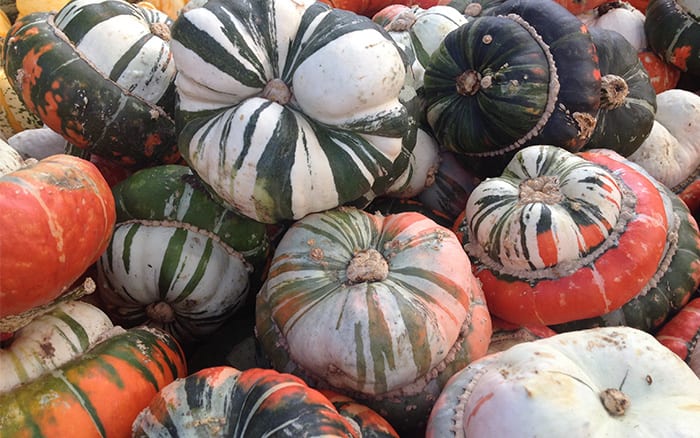 Lastly, this wacky variety look like a lot of fun, and they're edible too. Most commonly, the bottom of the squash is orange and the top section is lighter with splotches of colour.
So, there are plenty of pumpkins, squashes and gourds to add to your displays and even dishes this autumn.
David Domoney is a Chartered Horticulturalist, Broadcaster, and Author. David has worked with a number of the UK's leading garden retailers as a plant buyer and strategic consultant. With more than 30 years experience, in horticulture, David is as passionate about plants now as he was when he bought his first plant at a village fete.