There's plenty to be picking in your garden in July, like sweet strawberries that go well with cream. Keep on top of cropping and care of other fruits too so you can have the best harvests from your grow your own area. Here are my top grow your own fruit picks for July…
Fragaria × ananassa (strawberries)
Harvest and enjoy strawberries, this month. If birds are beating you to your crops, use netting as protection. The plants also start to produce runners (baby new plants), so keep a look out for these. Peg down the baby plants into the ground to encourage roots to form, giving new rooted plants later in the season. Alternatively, you can cut off the runners when they appear if you don't want new plants and this will encourage the plant to produce more fruit.
Strawberry 'Albion'
Harvest from June to September
Fully hardy
Grows up to 30cm tall
Moist but well-drained or well-drained soil
Full sun
Sheltered or exposed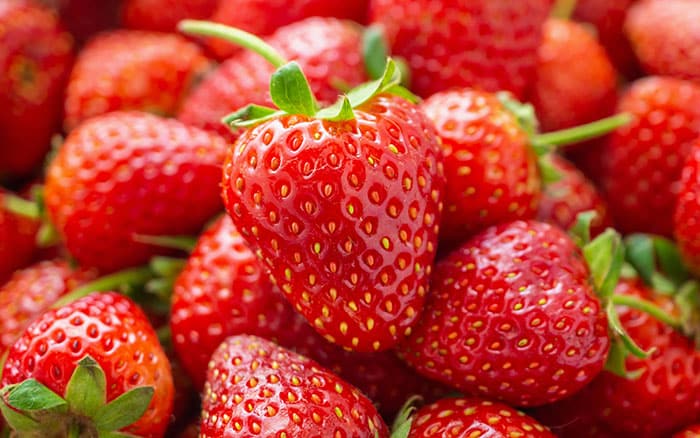 For a high yielding mid-season raspberry, the large juice fruits of 'Glen Ample' are sure to deliver. When planting bare root canes, prepare the ground well by digging in plenty of well-rotted organic matter. Keep the base of the canes weed free, weeding gently because raspberry roots grow very close to the surface.
'Glen Ample'
Harvest in July
Fully hardy
Grows up to 1.8m tall
Moist but well-drained soil
Full sun
Sheltered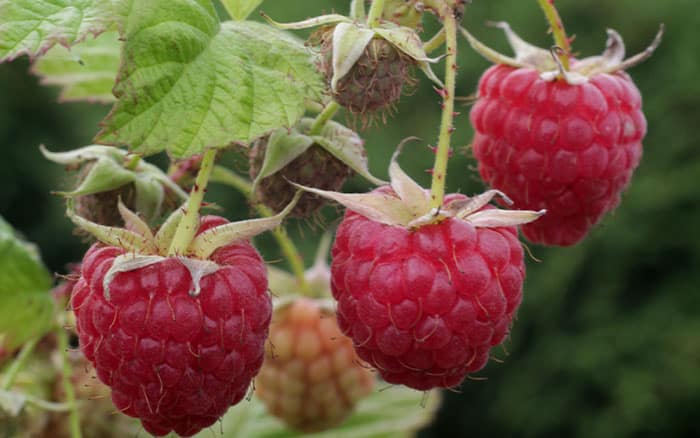 A popular plant for beginners and keen gardeners alike, tomatoes are rewarding to grow. For beginners, bush tomatoes are a good start because there's no need for staking or pinching out. However, if you are growing cordon tomatoes, now is the time to pinch out sideshoots to encourage the plants to put the energy into producing fruit. When four flower trusses have formed the growing tip can be removed.
Beefsteak tomato 'Costoluto Fiorentino'
Harvest from July to September
Half hardy
Grows up to 1.5m tall
Moist but well-drained soil
Full sun
Sheltered

You can harvest blueberries this month for flavoursome and nutritious fruits to add to summer dishes or as a refreshing snack. Fairly compact and perfect for small gardens, they don't demand much but do need acidic soil to grow. Gently harvest the deep blue berries, leaving to the green ones on the plant to continue ripening.
'Duke'
Harvest in June and July
Fully hardy
Grows up to 2m tall
Moist but well-drained ericaceous soil
Full sun or partial shade
Sheltered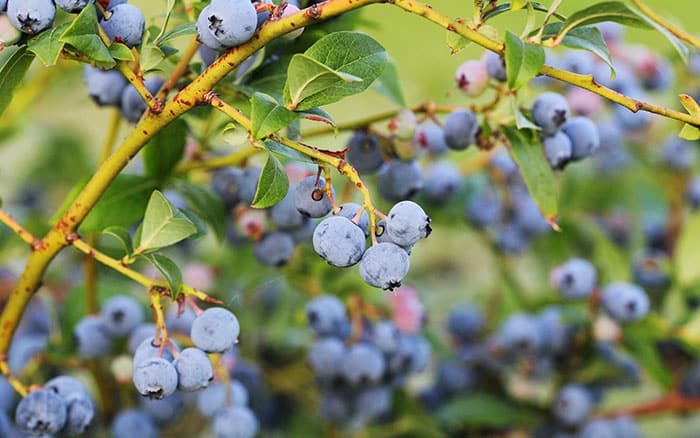 This month, get cropping and enjoy the fruits of your labour. Keep caring for your crops to extend the fruiting period and you'll have plenty of sweet treats through summer.

David Domoney is a Chartered Horticulturalist, Broadcaster, and Author. David has worked with a number of the UK's leading garden retailers as a plant buyer and strategic consultant. With more than 30 years experience, in horticulture, David is as passionate about plants now as he was when he bought his first plant at a village fete.