December is a great time of year to prune most deciduous trees and shrubs like acers, birch and vines, whilst they are dormant. This is because the sap that they contain has dropped down to the roots and stays there until early spring. Then, come spring, it moves back up the stems to help form new leaf and flower buds.
Sap is the lifeblood of a plant. It's filled with plant food and water and can take many forms; some is thick and gloopy, like resin found in pine trees; others free flowing like the delicious sugary syrup found in some types of maple tree.
Some trees produce a lot more sap than others, making it especially important to prune them whilst dormant to avoid profuse amounts of sap weeping out from the pruning cuts. In the case of mild winters, sap can start to rise as early as mid-February, especially in southern regions, therefore it's important to prune during the tree's dormancy period.
On one hand, oaks don't produce much sap, whereas birch is renowned for producing a lot. In some countries, the sap it produces is tapped commercially to make syrup and beer, each tree producing as much as 60 litres!
So, try to avoid pruning birch wherever possible, but, if you need to do so, ensure you prune between late summer and mid-winter.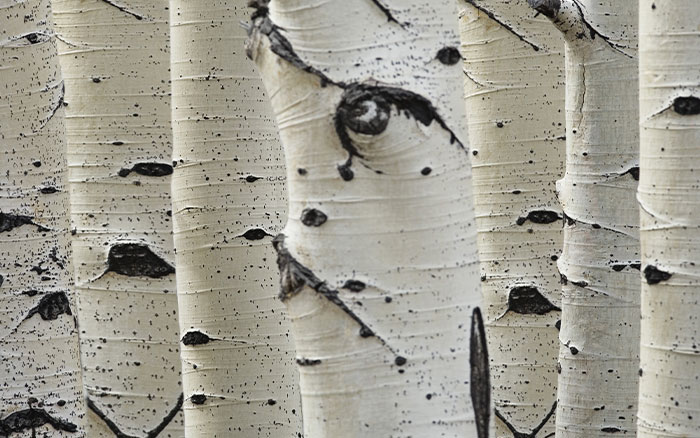 Acers
Trees falling within the Acer family are also great sap producers, some more than others. Maple syrup, produced from Acer saccharum, is the best example.
The Japanese maples (palmatum and japonicum) also produce excessive sap and are therefore best pruned after leaf fall but no later than the end of December. Snakebark maples, (davidii, pensylvanicum and rufinerve), on the other hand, need to be pruned in late summer.
Acer saccharum (sugar maple)
Interesting foliage throughout the year
Fully hardy
Can grow up to 12m tall
Moist but well-drained or well-drained soil
Full sun or partial shade
Exposed or sheltered
The sap in grape vines and walnuts also starts to rise very early in the year and weep profusely if pruned late and so make sure you prune before the Christmas break to be safe.
As well as being a horrible sight to look at, prolonged weeping of sap from pruning cuts can set back the growth of the tree or vine, or, at worst, lead to its death.

Whilst the birches, vines and acers are dormant this December, prune them to reduce the risk of bleeding from pruning cuts. Use the right tools for the job and your plants will continue to grow healthily and happily.

David Domoney is a Chartered Horticulturalist, Broadcaster, and Author. David has worked with a number of the UK's leading garden retailers as a plant buyer and strategic consultant. With more than 30 years experience, in horticulture, David is as passionate about plants now as he was when he bought his first plant at a village fete.