A new year is a great time to give a gift of a plant to symbolise new beginnings or bring houseplants into your own home to celebrate the new year.
What does New Year mean to you? A new start and the chance to put last year's 'annus horribilis,' as our Queen once famously said, well and truly behind us!
Did you know that New Year's Day was traditionally a time for gift-giving? Romans celebrated with offerings to their god Janus hoping for good fortune in the year ahead, and friends exchanged gifts of figs and honey.
However, now, New Year's Day gift-giving isn't what it used to be and giving figs and honey might get you a puzzled look from the recipient. Although, it is a lovely idea to revive that ancient gift-giving tradition. Giving plants is a great way to do that, being a living symbol of fresh beginnings and good wishes too.
Choosing a plant with symbolism attached to it also makes it stand out from the ordinary.
For example the houseplant Calathea symbolises new beginnings. It is said to originate from the saying 'to turn over a new leaf'. That is exactly what this plant does in the dark which makes it an extra special gift!
Calathea makoyana (peacock plant)
Firstly, this tropical evergreen plant has amazingly intricately marked light green upright leaves up to 25cm long covered with darker, closely spaced oval blotches all along the length of each leaf.  It grows to a height and spread of 60cm x 30cm. It's best grown on a tray of gravel to give it the extra humidity it loves and placed in a constantly warm room out of direct light.
Alternatively, the symbolism can come from the name itself.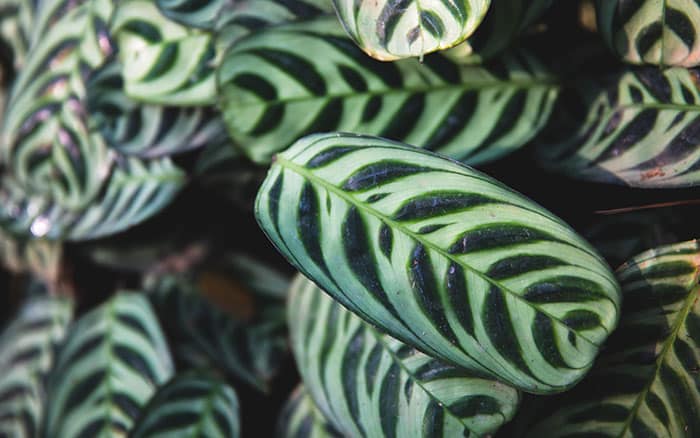 Rosa (rose) 'New Beginnings'
Next is an aptly named shiny leafed shrub rose with clusters of beautiful apricot/peach colour. The flowers are scented which gives the recipient something to look forward to. It's a compact plant reaching a height and spread of 75cm x 60cm.
Feng shui is the practice of arranging things inside the home to create balance with the natural world, but it's also as much about symbolism as it is about where things are placed.
Dracaena sanderiana (lucky bamboo)
The lucky bamboo is not only said to bring good luck wherever it's placed in the home but is also the ultimate plant symbol of good fortune!
It's not actually a bamboo, but an evergreen perennial that is super easy to grow either in water or in soil. They also love to be grown in a place where they get bright, filtered light.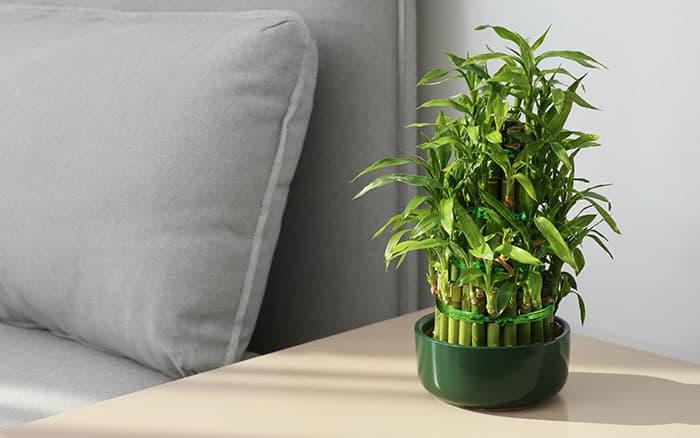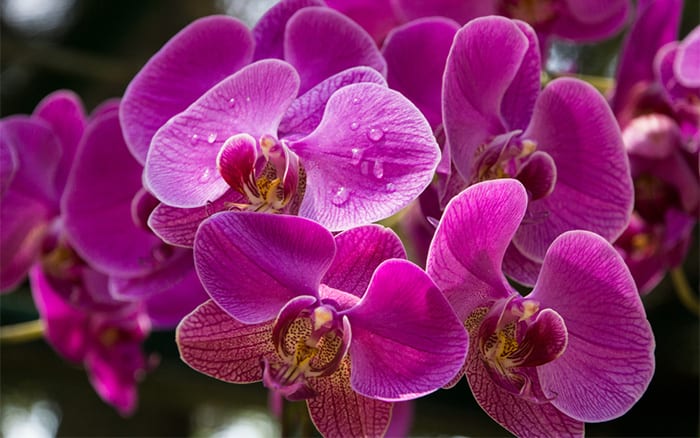 Orchids are said to attract a new partner. Placing one in the far back right corner of a bedroom (the relationship zone of a bedroom in Feng shui terms) is said to attract a partner who's honourable and honest!
If somebody you know and care for is wanting or needing to improve their health a lovely gesture is to give them a living herb basket. This can either be pre-made from a Garden Centre or Plant Nursery or one you've put together yourself in a pretty basket.
Either pot the herbs containers or plant them all together. However, ensure you line the basket with plastic with holes punched in it for drainage.
So, let's ring in the new year with the positivity of plants and spread some joy to start this new chapter. A new year means new beginnings and giving plants is a great way to celebrate that.

David Domoney is a Chartered Horticulturalist, Broadcaster, and Author. David has worked with a number of the UK's leading garden retailers as a plant buyer and strategic consultant. With more than 30 years experience, in horticulture, David is as passionate about plants now as he was when he bought his first plant at a village fete.