Growing your own veg is both a pleasure in the garden and the kitchen. As a great way to save money on your shopping bills and keep you healthy, check in every month to find which veg has made the cut. This month I take a look at the superb spinach–a succulent vegetable packed full of green goodness. So, read on to find out why this month spinach is the superior veg.
Tasty and tender, what's not to love about this lovely leafy veg bursting with nutritional goodness. There's a reason why spinach is ranked so highly in the health world. This dark green leaf contains high amounts of vitamin A, C, K, magnesium and, B2 to keep your skin looking youthful.
Just half a cup of cooked spinach a day will improve digestion and even suppress appetite. One of the most impressive facts is how much iron these little leaves can pack. Just one cup of cooked spinach contains more than 6 mg which is vital for keeping energy levels up, regenerating cell growth, as well as maintaining a healthy heart and bones. If you start sowing now and you'll be making super healthy salads and boiling spinach-filled stews come autumn time.
Know how to grow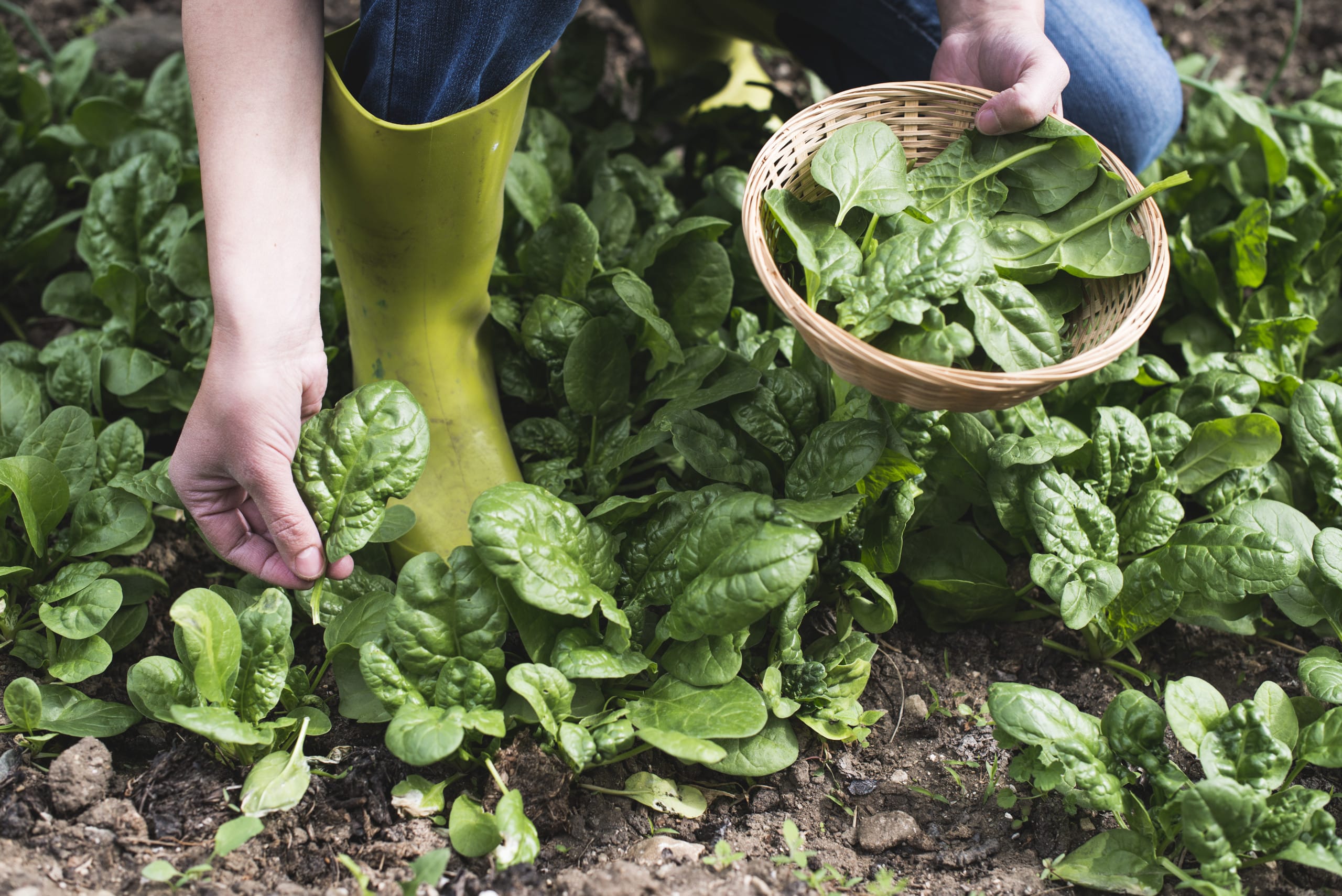 Biodegradable seed tape makes growing spinach so much easier. The seedlings already come pre-spaced for you, so it's just a case of positioning them. Start by digging trenches 1.5cm deep, at about 30cm apart.
All you need to do is unroll the seed tape and cover with fine soil. To make life easier, you can secure one end with a heavy stone, pulling the tape straight along your trench. Make sure to sow 4-6 weeks before the last frost, allowing the best amount of time for optimum growing conditions.
Always take extra care to keep newly planted crops well-watered, as you want the soil to be moist and pull up any troublesome weeds. To avoid any chance of mildew, make sure to direct the water at the base of the plant. Seedlings should start sprouting within 7-14 days, ready to harvest within six to eight weeks' time.
Tried and tasted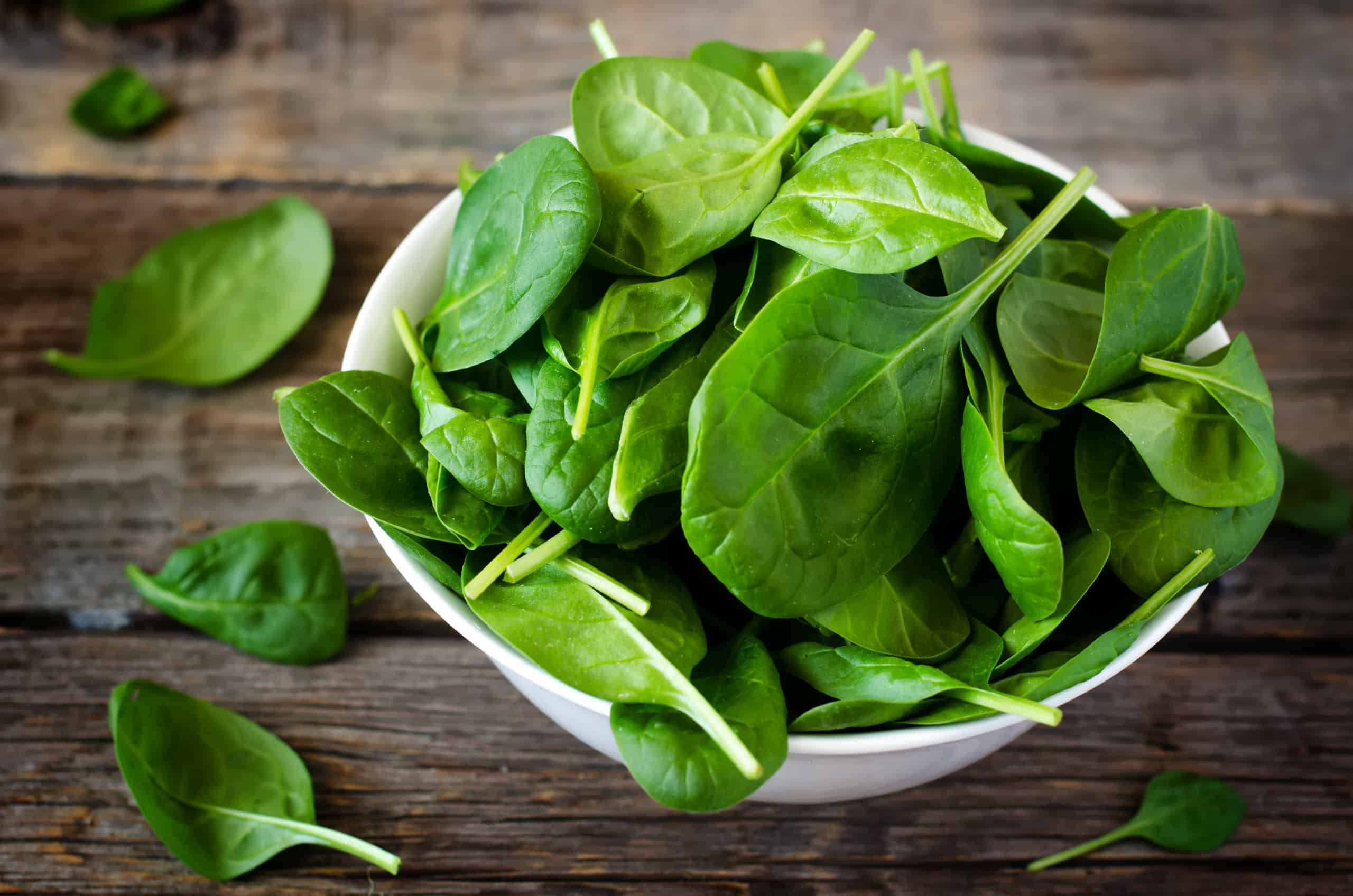 Dark green in colour, the 'Savoyed' variety has leaves which possess a richer flavour than other types. If you pick a few baby leaves from each plant, you will be reaping four times the amount from your harvest–meaning more bang for your buck.
Once ready to harvest, I'd recommend cooking your spinach rather than eating it raw, as it is high in oxalic acid meaning your body won't absorb as much of its calcium content. You will also need to use more than you think when cooking as the high-water content means it reduces significantly whilst being cooked.
The great thing about spinach is that it's such a versatile addition to your culinary activities. For instance, if kids are fussy, try hiding it in savoury muffins or underneath mini cheese-covered pizzas and they'll be reaping the vitamin-rich rewards in no time.
Tip:
For an extra nutritional boost, pair your leaves with vitamin C rich foods, such as peppers and tomatoes!
Happy sowing!