It's is an uplifting and inspiring time of year, a period of new beginnings and growth. Spring is an exciting time to get out into the garden as growing season gets underway. There are several signs of spring, bulbs bursting into flower and blossom putting on a spectacular show for pollinators to enjoy. With the weather warming and days elongating, there's more time to enjoy the garden with plenty of tasks to get stuck into this spring.
Gardening is a truly fulfilling pursuit that will help to relax and de-stress you, whilst helping you to lose weight and gain strength. Also, if you're growing fruit and veg in your garden, you can work these into your dishes to bring plenty of nutrition to your balanced diet. It's an all-round winner!
Hellebores start to flower in early spring and are the perfect accompaniment to drifts of Crocus tomasinnianus and Galanthus (snowdrops). To get the best floral display from them, remove shabby looking leaves just as the flower buds start to form. They often hybridise, so if you want to keep the same colour flowers every year, cut off the spent flowers before they set seed.
If you have a shady spot, then Pulmonaria (lungwort) are one of the earliest perennials to flower. They have spotted leaves and long-lasting funnel shape pink, blue or white flowers. What's more, they also make excellent ground cover.
Nothing shouts spring colour more than Euphorbia polychroma (cushion spurge). The vivid lime green-yellow 'flowers' are usually the first to sell out when in full flower. So, try to buy one before it flowers to get ahead of the game, to avoid disappointment.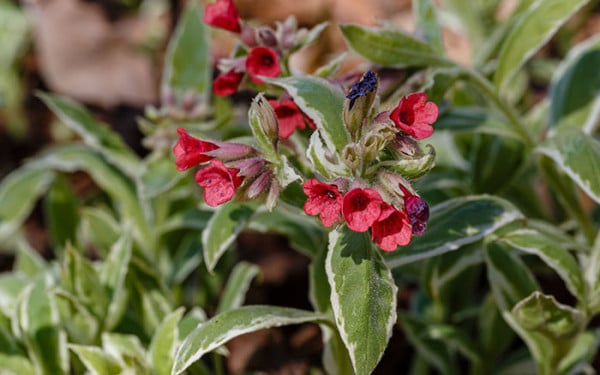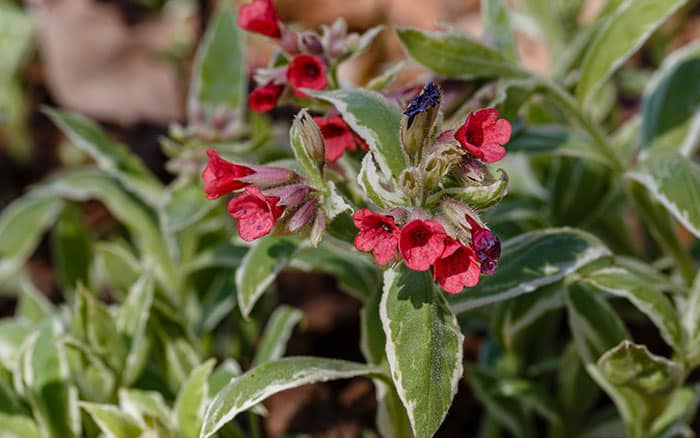 No matter what space you have available to grow, you can still enjoy growing in spring. With more of us living in flats and apartments we need smart ways of turning small space into a decent garden. The simple solution is to grow plants up the walls. You can build a vertical garden on a balcony or up the side of a shed, garage, your house – any space you can find. Get going by using a trellis to train a climbing plant up the wall.
Sweet peas are a popular plant to start in spring. Most people sow the seeds now, once the weather starts to warm up. Usually, the seeds are sown indoors and then planted out in the garden. Sow sweet pea seeds into good peat-free potting compost in root trainers. Sow the seed thinly, either in individual pots or with around 3cm space between seeds. Cover the seeds with 1cm of compost and water in lightly. Pinching out the tops of the seedlings can help to create bushier plants. Simply pinch off the top of the growing tip between your fingers, breaking the stem just above a pair of leaves. Plant out the seedlings in a spot in full sun or very light dappled shade with rich, well-drained soil.
Window boxes are another popular way to grow plants in a restricted space, but they don't just have to be on windowsills. Instead, you can put shelves up a wall, with a window box on each level.

Think of that project that you've been mulling over during winter and get to it. If you've always wanted to create an outdoor bar or sunken fire pit for summer socialising, now's the time to do it so you're ready for long evenings with loved ones. Give your garden features that refresh that you've been considering; whether that's giving the fences a new lick of paint or laying a fresh patio to achieve a brand new look.
If you want to grow a wider range of plants in your garden but haven't got the right soil to grow, or you need a more accessible space to plant, raised beds may be the solution. You can build raised beds using timber, like softwood sleepers as a DIY weekend project, to set you up for spring.
Raised beds improve drainage which reduces the risk of waterlogging. They also allow a range of different plants to be grown depending on the soil type they need. If you're looking to grow acid-loving crops like blueberries and raspberries, you can have a specific raised bed filled with peat-free ericaceous compost.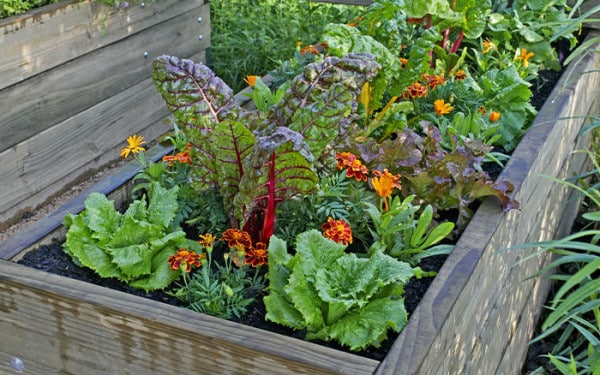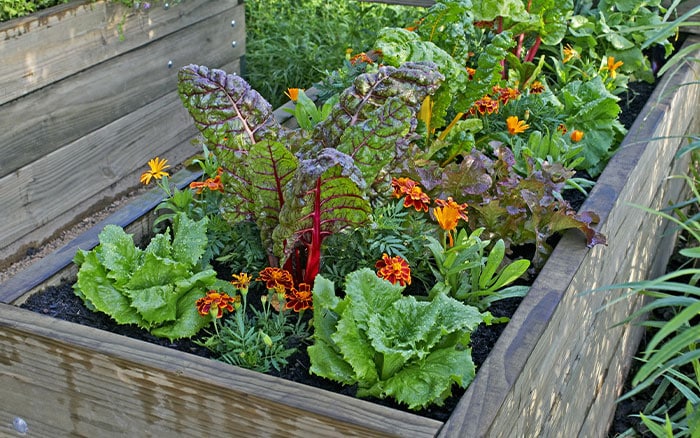 If you don't have any outdoor space, this is a great time to look around for community gardens or allotments that you can join. These are a great way of experiencing the many benefits of gardening and more – as you get to meet and socialise with new people to share the love of gardening.
It's a fantastic way of getting to know people from all walks of life, coming together with the mutual interest of gardening. For this reason, community gardens play a part in decreasing loneliness as they encourage people to get out and socialise with others. Community gardens also allow access to learn new skills and continue to expand your gardening knowledge by sharing the experience.

With springtime, there seems to be a boost of creativity, productivity, and motivation. It's a great feeling, getting back into the swing of the gardening routine through spring and summer. Incorporating watering, feeding, lawn mowing, weeding, and deadheading into your routine is sure to keep you busy, whilst giving a sense of purpose.
Watching things actively grow and having the responsibility is very rewarding – not to mention the rewards when you harvest the tasty fruit, veg and herbs that you've grown. Through the season, you'll see the hard work pay off with bountiful harvests at the end.

Putting in the work in spring and getting back into the gardening routine will pay of dividends. The uplifting experience of being outside and being active will leave you feeling contented, useful and inspired to eat fresh produce. So, it's a no-brainier really… get gardening and harvest your way to a healthier and happier you.

David Domoney is a Chartered Horticulturalist, Broadcaster, and Author. David has worked with a number of the UK's leading garden retailers as a plant buyer and strategic consultant. With more than 30 years experience, in horticulture, David is as passionate about plants now as he was when he bought his first plant at a village fete.