As gardeners, we're always waiting. We wait for spring to come, for seeds to grow and for plants to flower. But it doesn't have to be like that!
You can create instant impact with plants that are already blooming away. Many plants these days are grown in larger containers, so you can buy them at a mature size. They are already in full flower and ready to brighten up your garden.
Nobody wants to wait ages for a nice garden. So create instant impact with established plants in striking colour combinations.
How to add instant colour to your borders
If you've got a bare spot or entire flower bed that's empty, you need instant impact. Think of it as a blank canvas ready for you to fill with colour.
For a year-round effect, simply buy a perennial plant that's in flower every month. You'll have guaranteed flowers every day of the year.
You can buy many varieties of plant as mature specimens that are already in flower. These plants are strong and well-established but will still grow even bigger when you plant them.
Buying plants in bloom allows you to co-ordinate the colours effectively. And you will already know what the plant looks like in bloom, so there will be no disappointments later.
To plant a new bed, start by preparing the soil well. Dig it over to loosen it and remove any stones and weeds. You can also add some compost or other organic matter to enrich the soil.
Now design your planting scheme! Keep the plants in their pots and arrange them on the border to check everything looks right. Aim to get larger plants at the back, and lower growing varieties at the front.
Begin planting at the front and work backwards. Leave some space around the plants for them to grow without smothering each other.
Once everything is planted, all you need to do is relax and enjoy your new border!
How to add instant colour to containers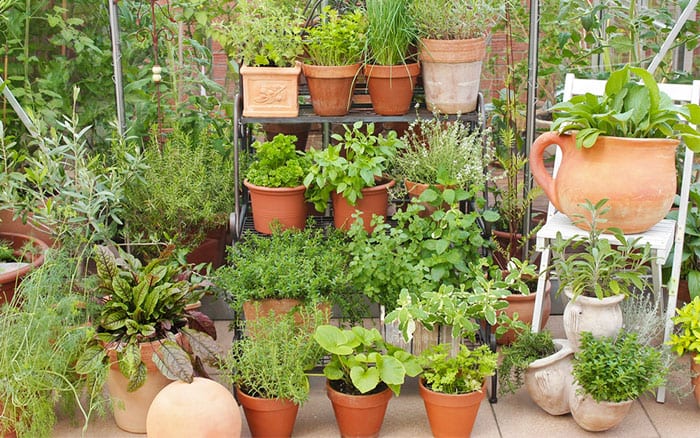 But flower colour isn't just confined to borders. Container gardening lets you grow flowers wherever you like.
For striking displays, choose larger pots. Firstly, this lets you grow bigger plants. Secondly, large pots hold more compost and more water, so your plants will be healthier and produce more flowers.
Line pots with crocks, which are stones or pieces of broken slate that stop soil from blocking up drainage holes. Then add a layer of general purpose compost.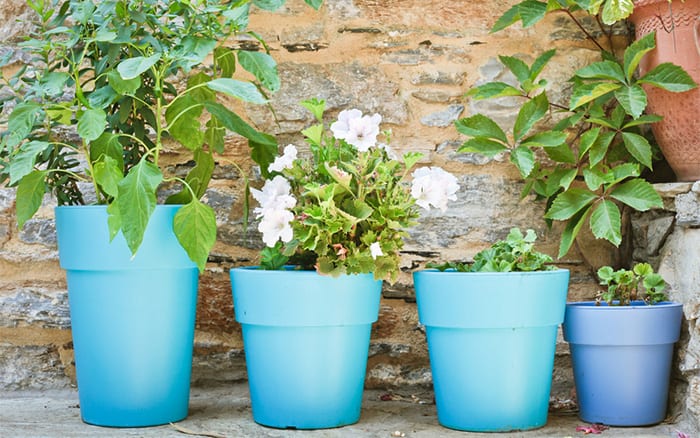 Put your plant in the pot. It should sit so that the surface level of the rootball is flush with the top of the pot. You should never plant a rootball too deep and bury it or the plant may struggle to survive. Add more compost around the plant to fill in the gaps, firm in and water.
To recreate the striking effect in the video, choose one central plant that has a high stem and add bedding plants around the base. You can create any number of colour and flower combinations – the only limit is your imagination!
Pick plants that are in flower right now for instant colour, and give your garden some impact. It couldn't be easier.