The origins of container gardening can be traced far back into ancient history. Initially, gardeners used them for edible and medicinal plants in Greece, China, Egypt and India. Over time, pots and containers became more popular and were used to grow all kinds of plants.
The use of container planting as garden decoration was popularised in Italy. During the Renaissance, large, ornamental terracotta pots were displayed to great effect in the ornate gardens of the time.
But they were also popular with Roman citizens, who used containers to bring a piece of the countryside into their towns and cities. Homeowners attached boxes of plants and flowers to windows and even placed them on their roofs.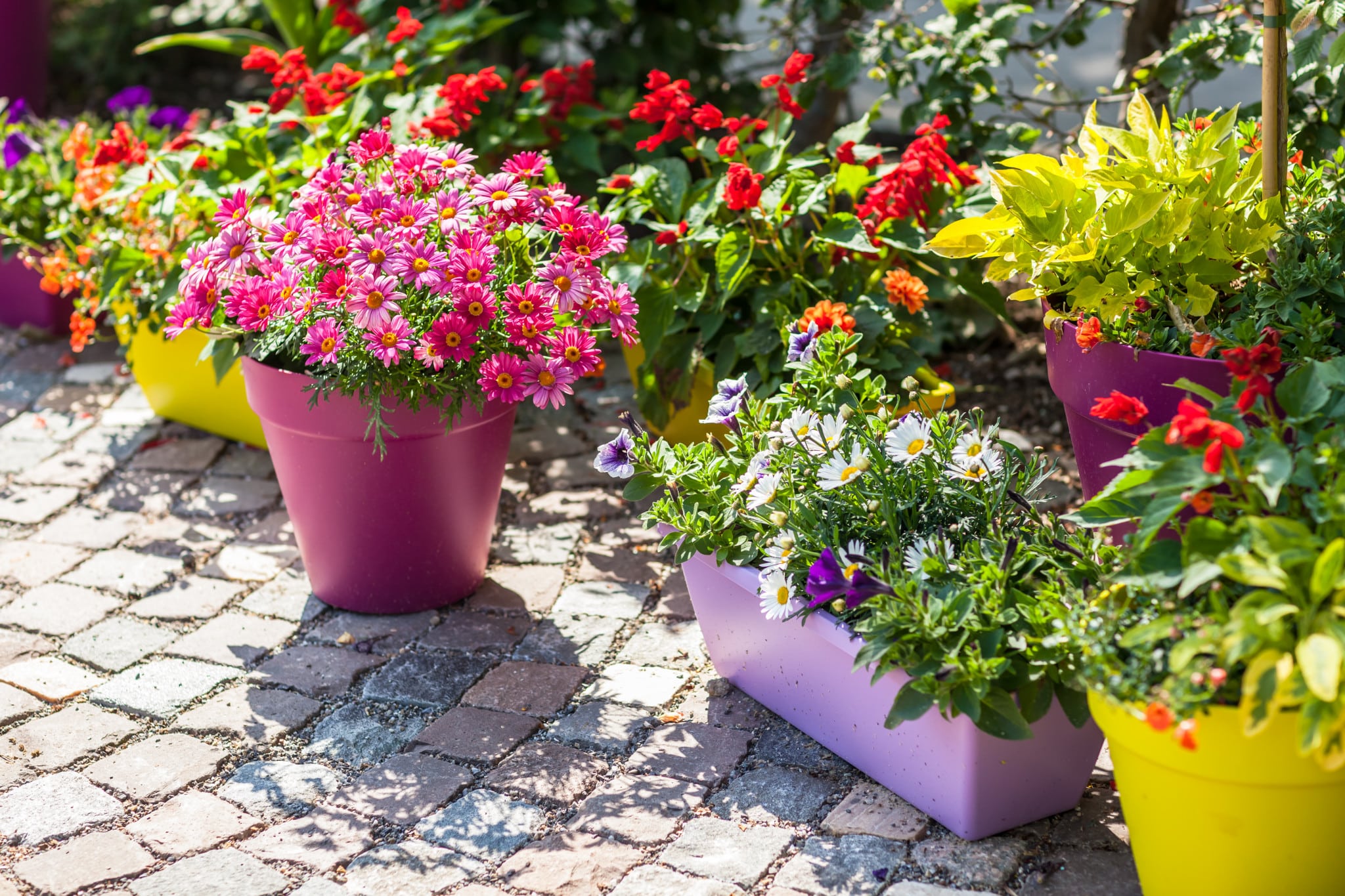 Today containers are an essential part of our gardens and allow us to bring a touch of nature indoors. They are also an incredibly flexible gardening tool. You can use them:
To grow more delicate or tender plants. A pot is ideal for this as it can be moved inside when the weather turns cold, allowing you to protect your plant

To create a specific style or design by using pots and planters of different sizes and heights on various levels. There are containers available in all imaginable sizes, colours and designs

To change the entire look and feel of the garden or patio simply by moving containers or changing their contents with the seasons or even just your mood
Of course pots and containers are not just for ornamental use – they play a big part in the greenhouse and potting shed too. The humble garden pot provides a home for new plants and seedlings while they concentrate on growing. And there's always a bigger container waiting for plants that outgrow their pot.
But with so much choice, how do you choose the right containers? The size will depend on what plant(s) you want to put in them, and the style depends on your garden look and feel.

Traditional terracotta pots work in any garden and type of plant.
For a sleek, contemporary style, try zinc or stainless steel planters.
Combine pots in bright shades with colourful flowers for a striking effect.
Wooden planters will weather beautifully and create a rustic feel.
Glazed or painted pots allow you to create a colour scheme in the garden.
Stone or concrete tubs provide an authentic permanent feature, especially if they are similar to other stone in the house or garden.
Plastic pots can be made to look like weathered stone, pewter or clay to great effect without the high price tag.
David Domoney is a Chartered Horticulturalist, Broadcaster, and Author. David has worked with a number of the UK's leading garden retailers as a plant buyer and strategic consultant. With more than 30 years experience, in horticulture, David is as passionate about plants now as he was when he bought his first plant at a village fete.