A new year means a new garden! Most plants are dormant this month as they stave off the cold, but there are still things to do in the garden. Spring is just around the corner, so it's time to get the garden ready. Here are my top three gardening jobs for January.
Try not to walk on grass or work on beds when the weather is bad – you can do more damage than good. Wait for dry, mild days and don't work on waterlogged soil.
January is known for cold frosts and bitter winds, so protect tender plants. Wrap them in horticultural fleece to guard foliage or cover low-growing rows with polytunnels.
You should also lift containers up onto pot feet – this helps rain drain away and prevents waterlogging. Wet compost can rot roots, as well as causing pots to crack in frost.
Make sure to remove plant protection as soon as the temperatures start to rise. Warm, damp air is a haven for rot and mould.
And keep an eye out for snow! Even a small amount can add a lot of weight to tree and shrub branches, causing them to snap off. Knock snow off trees and shrubs with a broom.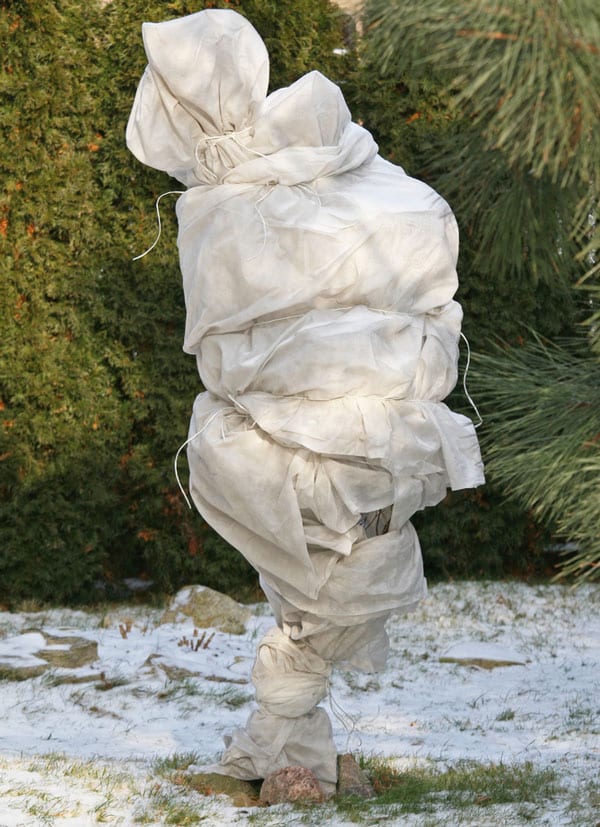 2. Feed the birds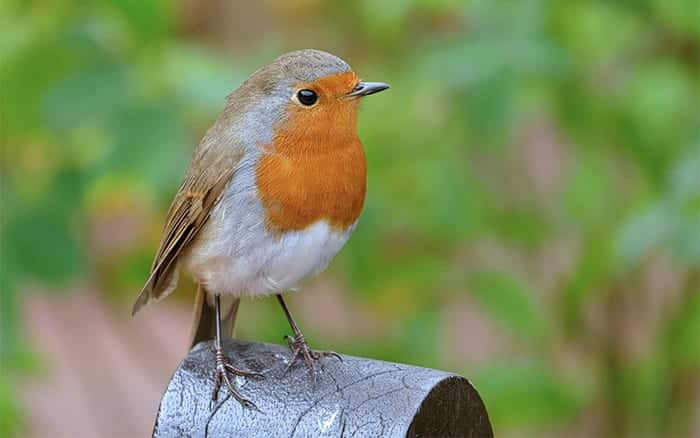 Natural food sources for birds are in short supply in the depths of winter. So help your garden birds by regularly putting out food for them.
It is better to feed them little and often, and always put out some fresh water too, especially when the temperatures are freezing.
You can buy feed or make your own homemade bird fat balls really easily!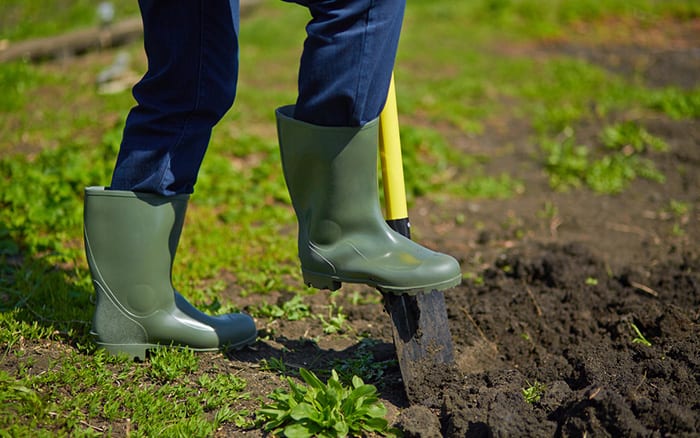 Fork over your vegetable patch and flower beds to aerate them. Getting air into the soil is vital because plant roots need plenty of oxygen. Choose a dry, warm day when the soil is not too waterlogged.
Don't worry about breaking down all the clods of soil. Keeping them large will help air circulate and any later frosts will break them up. Doing this early will pay dividends when you come to start planting.