One of my favourite things about visiting Chelsea Flower Show is the explosion of colour. To add your own rainbow riot of colour, pick plants that are at opposite ends of the colour wheel. The differing colours offer a dynamic burst of hues that are great at complementing each other.   
This comes in handy when choosing a colour scheme for your garden as you select colours that can tone your garden to differing effects. For example, pairing harmonising tones, such as oranges and greens together create a calming effect. Or opt for a triadic colour scheme by selecting colours from across the wheel that have the ability to draw the eye into a triangle shape across your chosen spot. You can really have a lot of fun and creativity with it!
Here are my chosen 10 from 2019: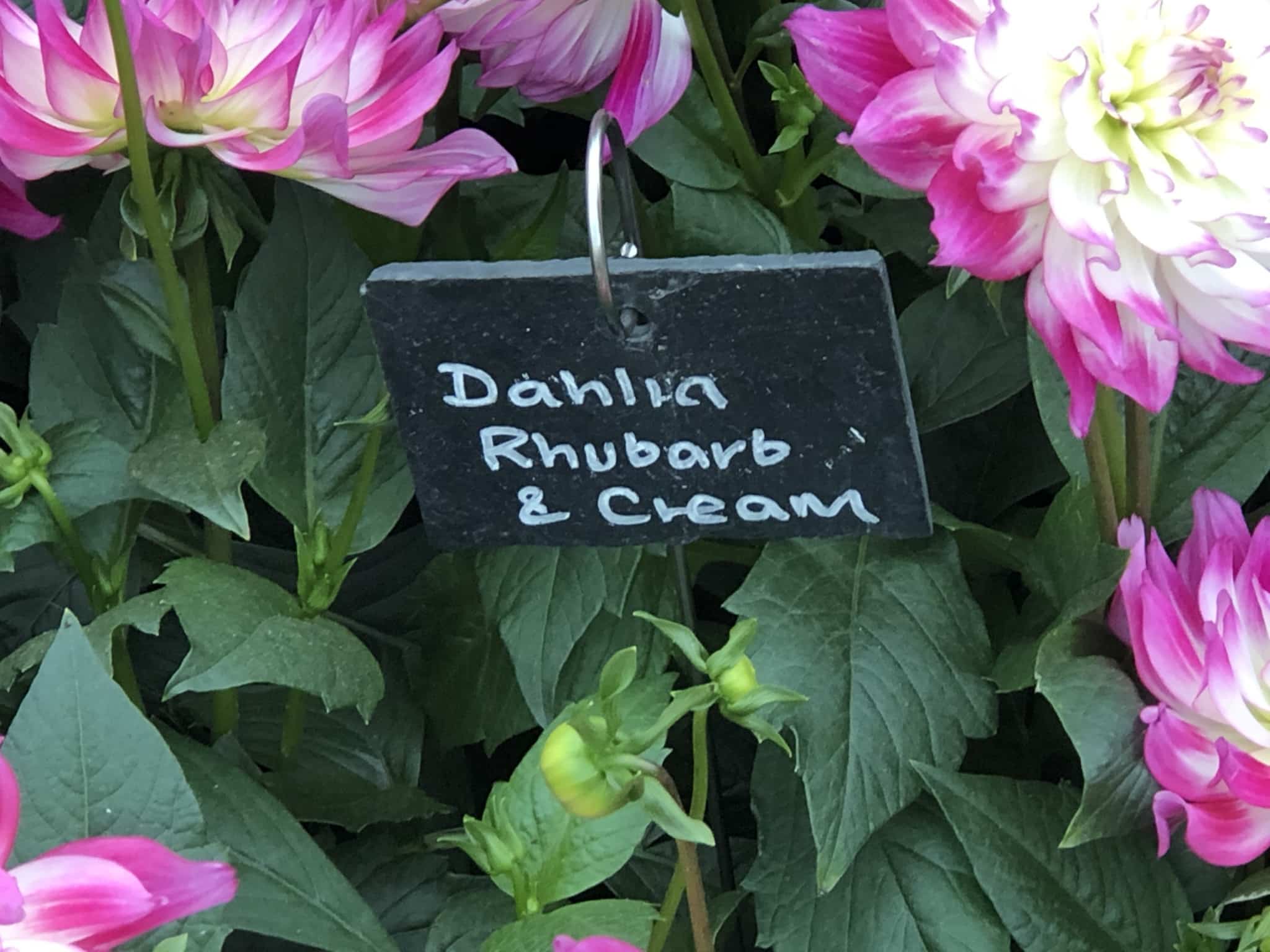 I was blown away by the Dahlia Rhubarb and Cream variety. They really stand out with their fluorescent fuchsia pinks and decorative centres. As a firework of colour, these perennials look sublime when planted among a sea of green. Choose Alchemilla mollis (Lady's Mantle) which can both be planted in a garden border, helping the dahlias to retain moisture.
2. Hydrangea 'Marine Blue'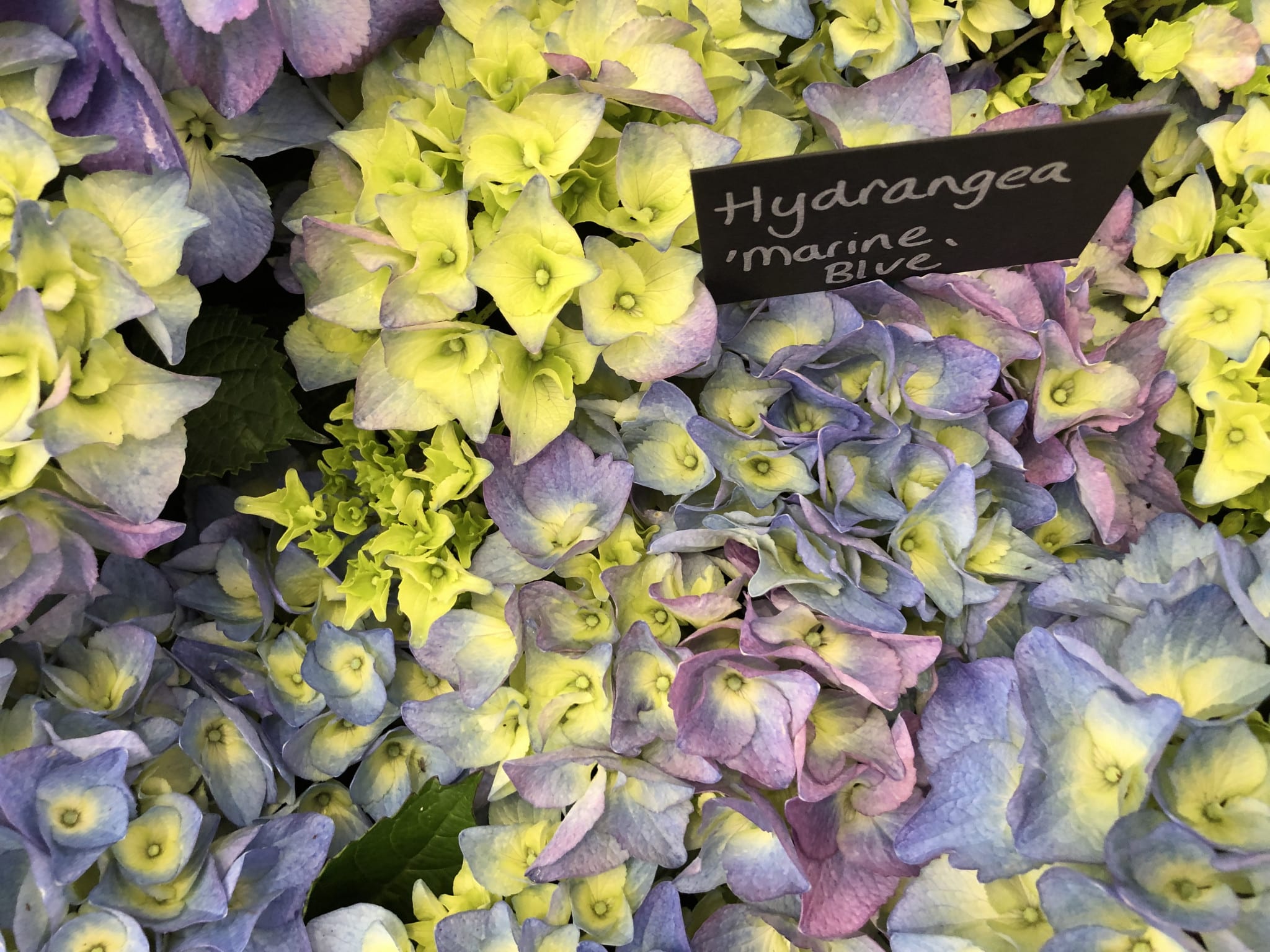 The Hydrangea 'Marine Blue' possess a delicate pastel hue to them that look fantastic when peppered alongside beautiful begonias. Select white begonias to give your garden a sophisticated and traditional look. These make for a stunning hanging basket to add to your back garden.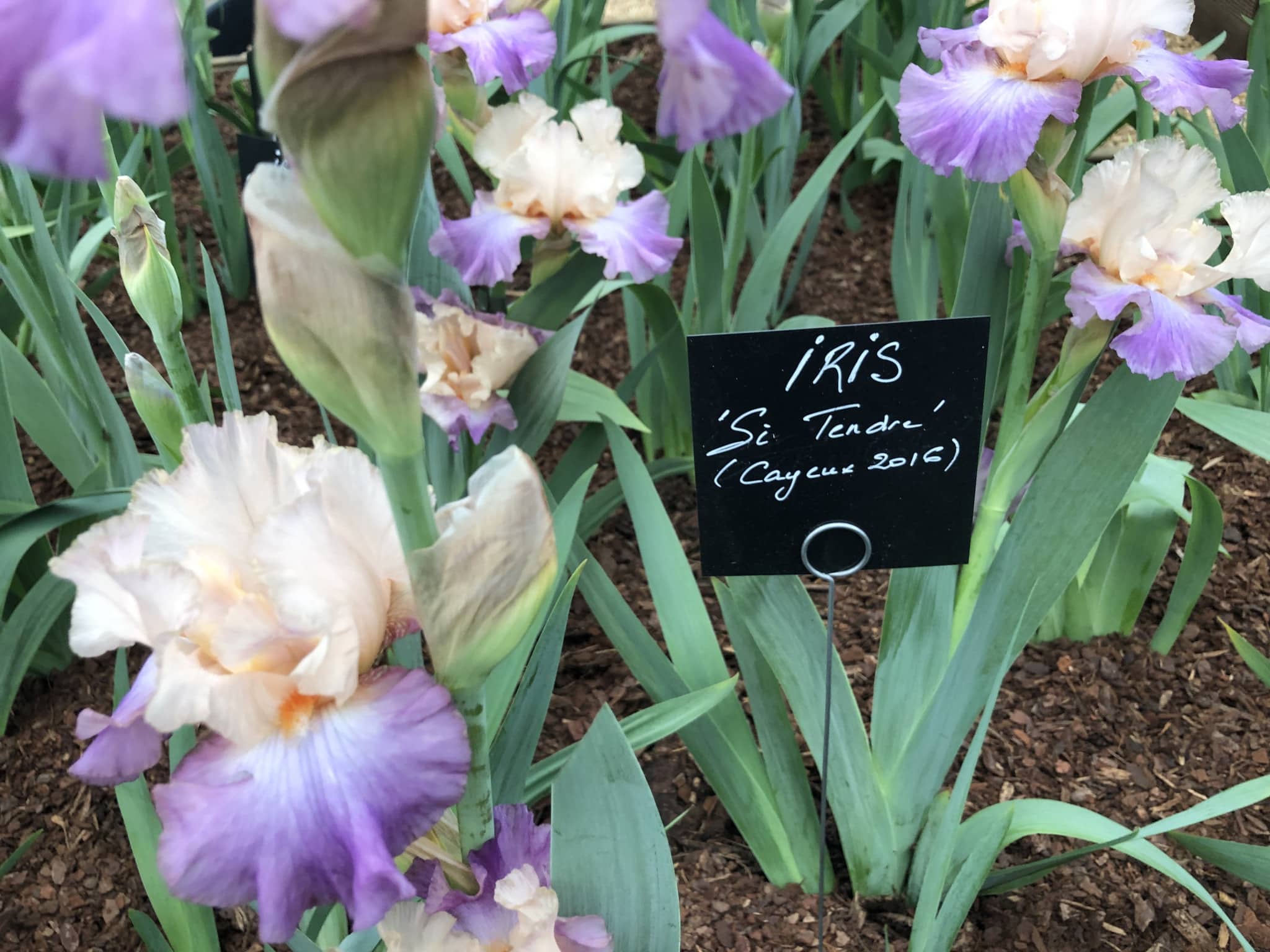 Irises stand triumphant as a tall flower as a low maintenance plant you can easily create a stunning display. Choose columbine to plant next to bearded irises. Blooming at the same time, the columbine can be planted at a lower height to really enhance the lovely length of the iris.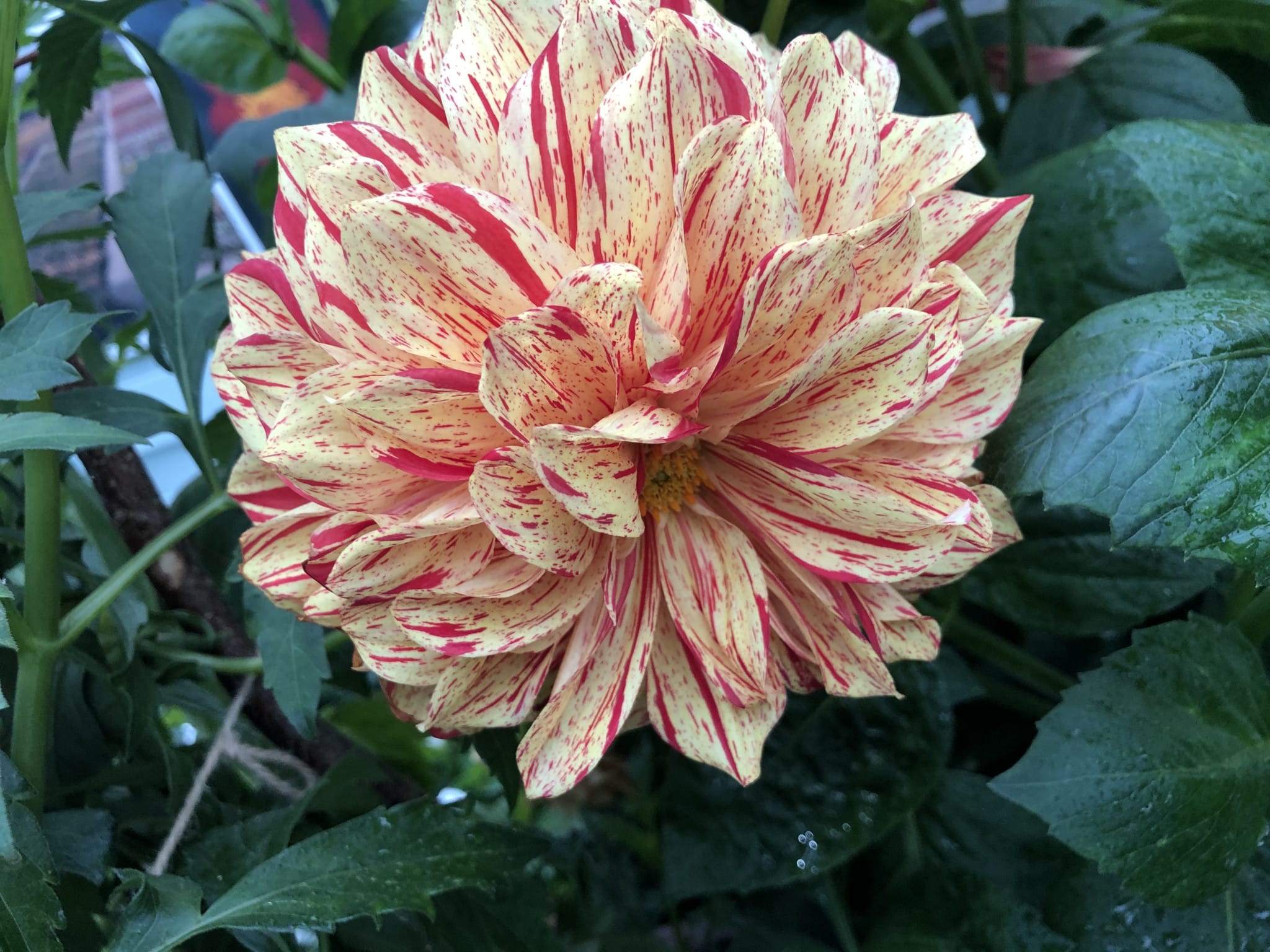 The Dahlia 'Smokey' flower is a sight to behold with its striped features. They have a habit of attracting garden slugs. To deter these slippery suckers plant alongside Artemisia varieties. As a gorgeous evergreen shrub, it will only enhance the striking appearance of the dahlia.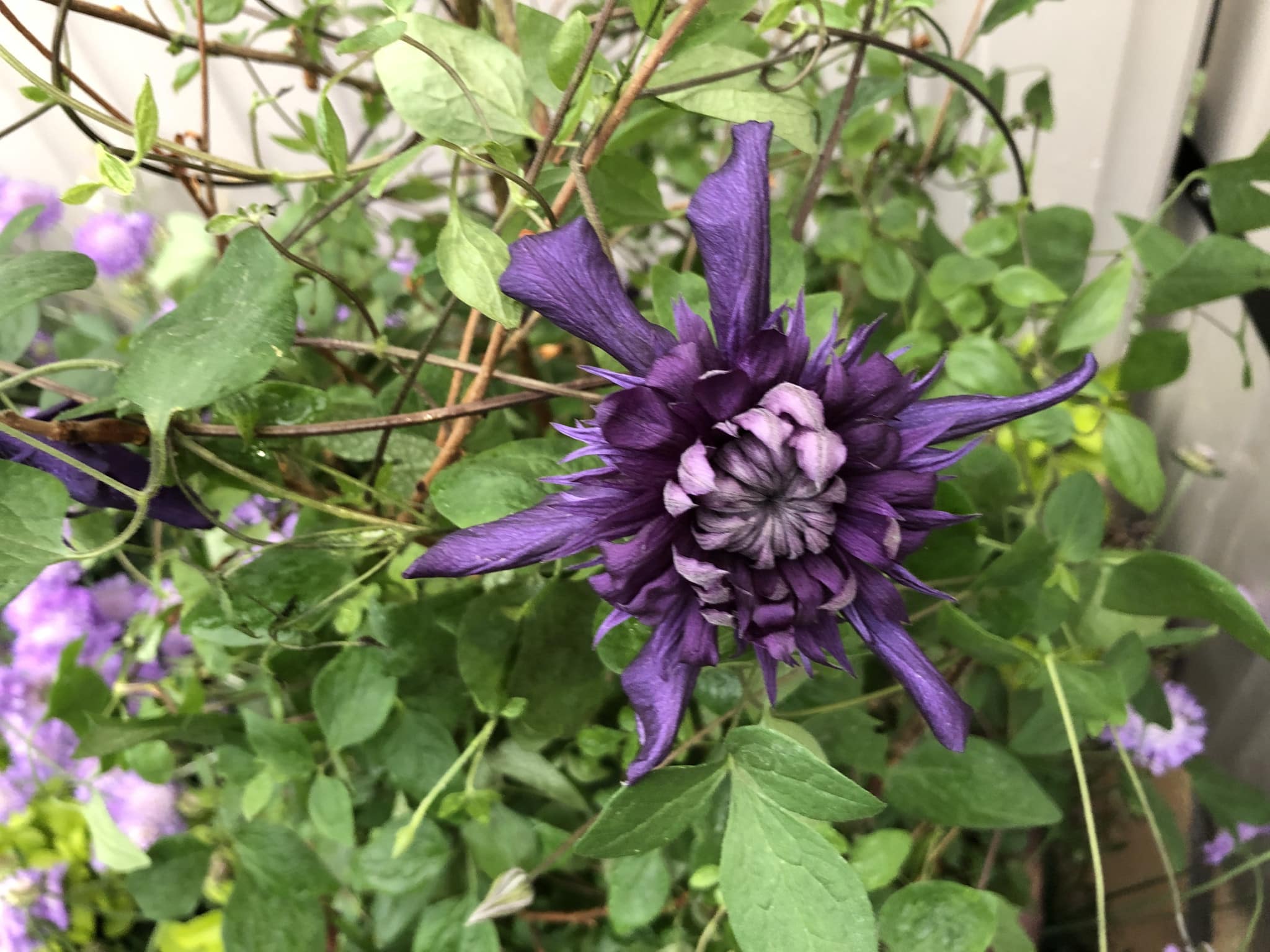 The clematis is a popular climbing flower that can be grown on walls, frames and containers. This striking purple bloom can be grown well when paired with leafy lettuce. As the clematis require full sun, they make them ideal plants for cultivating edible plants at its base.
6. Lavandula x intermedia 'Grosso'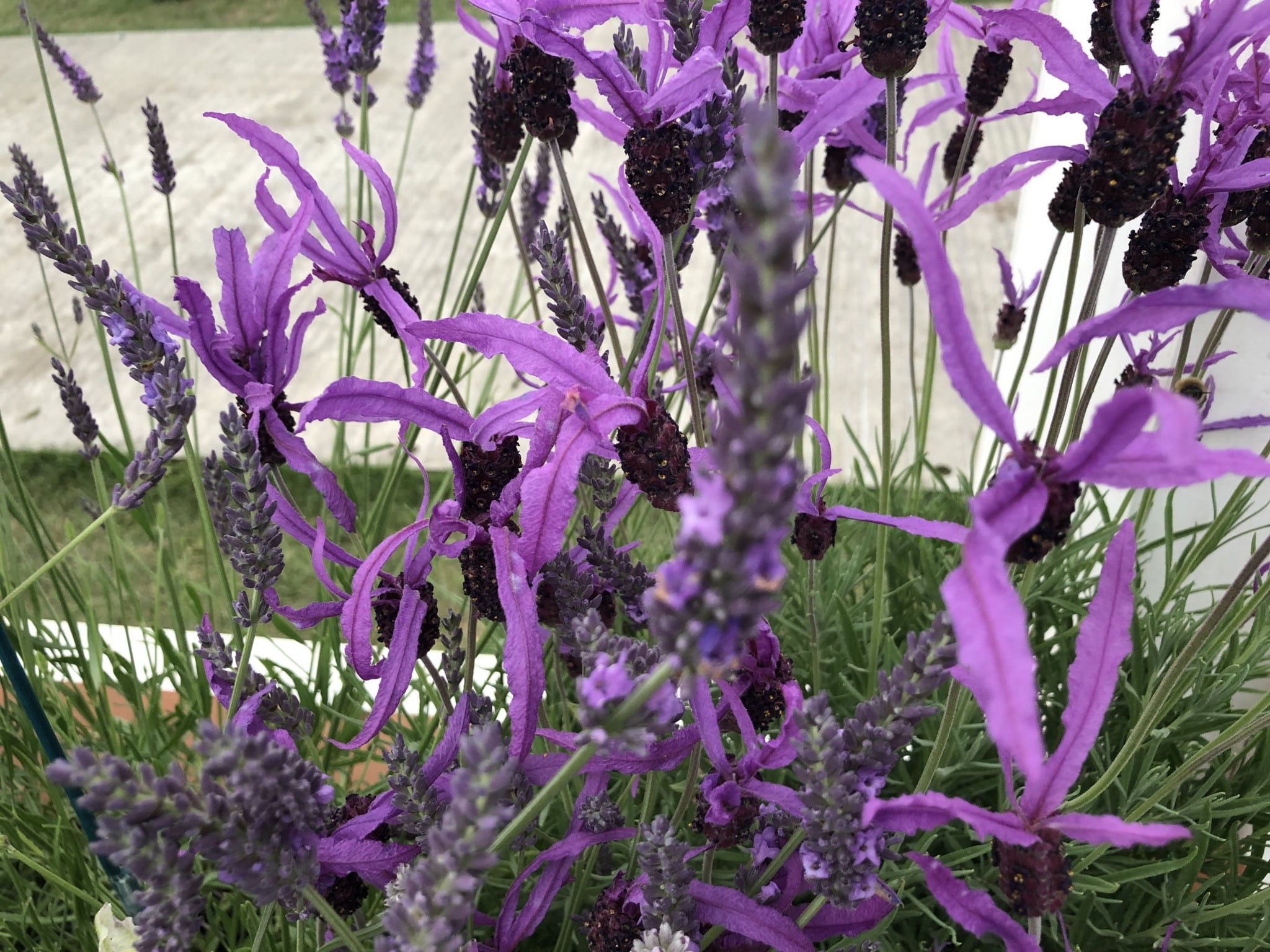 For an exquisite summer border, I recommend pairing Agapanthus africanus (African lily) with luscious Lavender to create a spectral of purples. Both being clump-forming perennials, they are resilient plants that will thrive together.

Dahlias can attract some unwanted visitors, such as aphids. When picking a companion for these gorgeous blooms, choose a flower that will have no trouble repelling these pests. Nasturtium will do just that. Pepper among the Dahlia 'Satsuma' for a striking display of oranges and yellows.
8. Thunbergia 'Arizona Glow'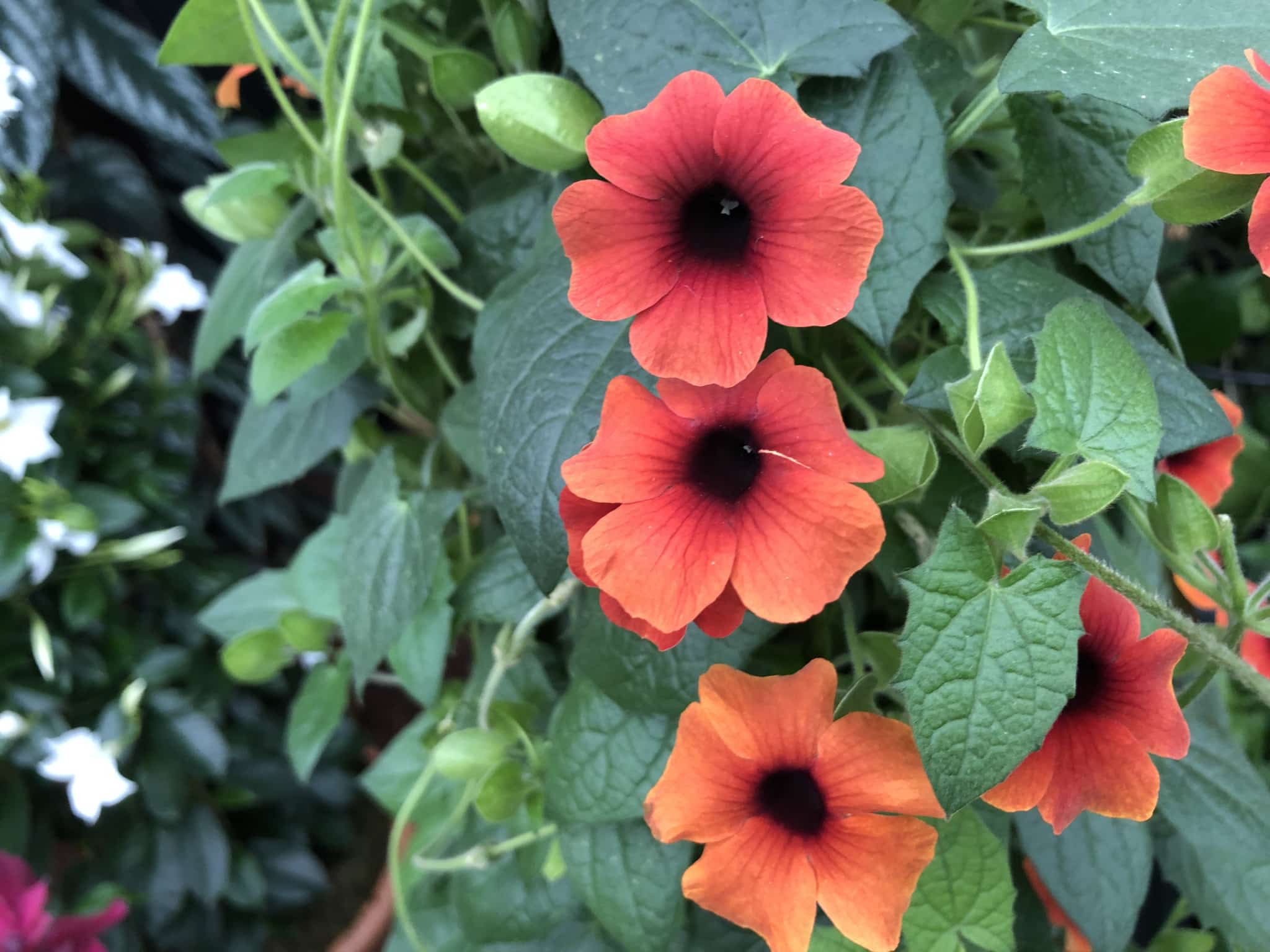 Both growing well in containers, the Gazania (African daisy) would be an excellent addition to plant alongside the Thunbergia. Together they give off a fiery summer display of fiery reds and bold yellows.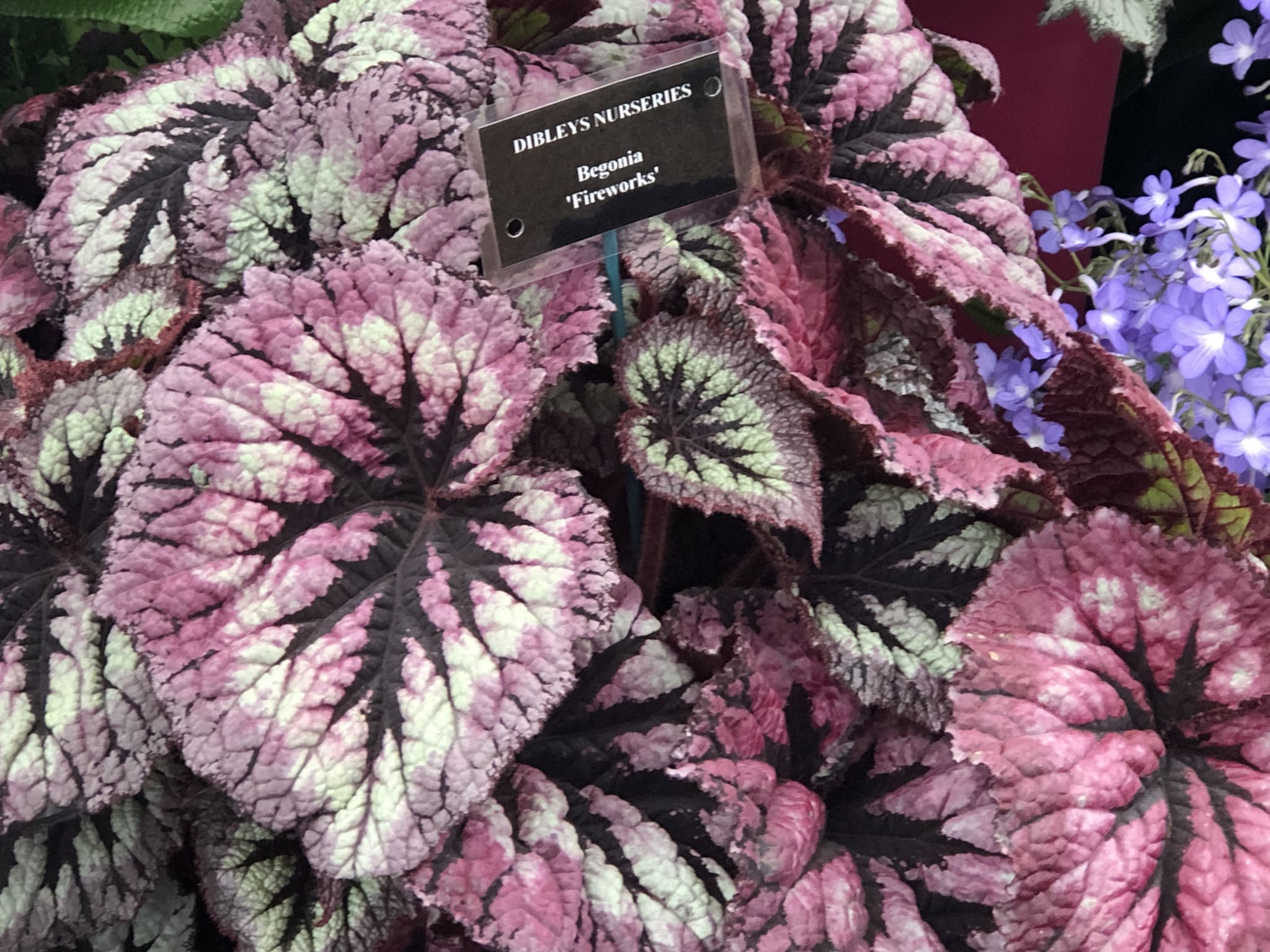 Begonia 'Fireworks' are award winning! And it's not hard to see why with their lively foliage and medicinal uses. However, the common caterpillar also favours this evergreen a bit too much. To keep them at bay, I recommend matching the Begonia with a herb, such as rosemary. And to really make the colours pop, you can add in the complementary orange of marigolds.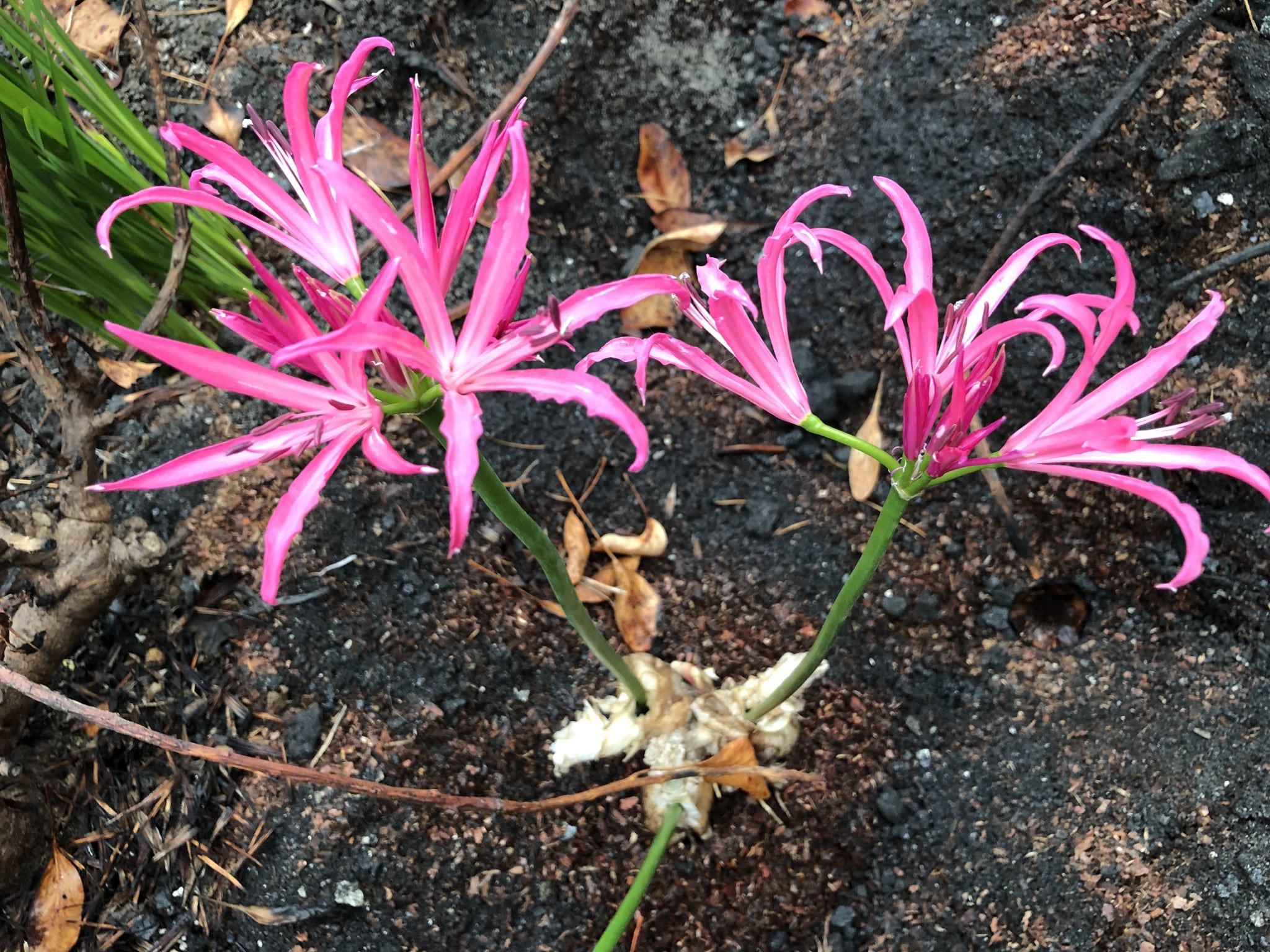 For a Mediterranean garden I can highly recommend The Nerine bowdenii.  (Bowden lily) They offer a flashy display of bright pinks and pretty curling petals. When planting, it's important to give the lilies space of their own as their bulbs are quite tender. I recommend choosing a shallow root plant, such as the Dianthus to really make your garden pop with pink!
David Domoney is a Chartered Horticulturalist, Broadcaster, and Author. David has worked with a number of the UK's leading garden retailers as a plant buyer and strategic consultant. With more than 30 years experience, in horticulture, David is as passionate about plants now as he was when he bought his first plant at a village fete.