If your garden is a little more open to the elements, then you need to choose the plants that not only cope well in the conditions, but will also give you an incredible flowering display.
Look to grow spring flowering bulbs and summer flowering perennials, then compliment with deciduous trees and shrubs for an autumn colour scheme that is second to none. Remember that evergreens will help lift your garden in colder times of winter too. Here are 10 plants ideal for gardens that are that bit more exposed.
Alchemilla mollis (Lady's Mantle)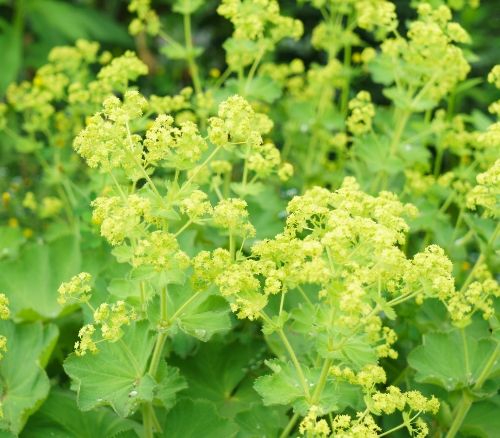 A clump forming perennial, in summer it will add displays of small yellow/green flowers to your garden. Ideal as ground cover, it will grow to around 50cm or 20 inches in height. Trim back any untidy leaves to ensure a great display.
Aquilegia vulgaris (Granny's Bonnets)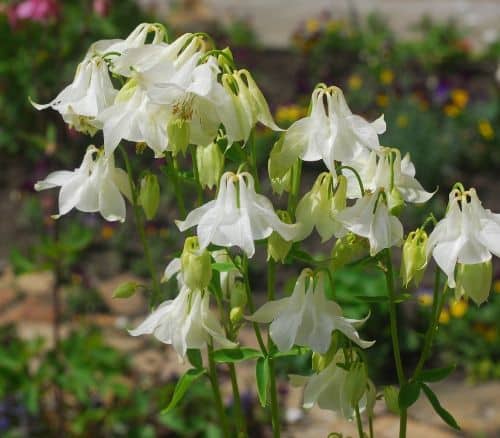 A medium sized perennial growing to around three foot in height. From late spring to early summer its pendent flowers, which can be single or doubles, and comes in various colours. Once it has flowered, make sure to deadhead to keep it looking impressive.
Crocosmia x crocosmiiflora (Montbretia)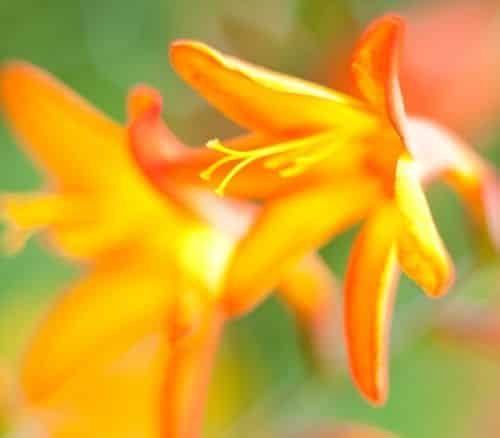 Suitable for coastal garden areas, this upright perennial has clusters of yellow/apricot flowers that appear from summer to early autumn. Growing to around 70cm high, this will a great addition to your garden.
Digitalis ferruginea (Rusty foxglove)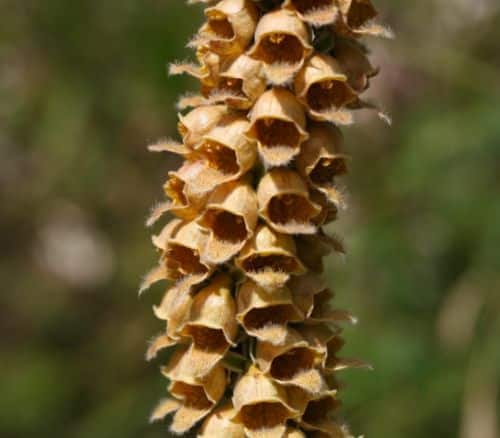 This large upright perennial will be in flower during midsummer. The funnel shaped flowers are a orange-brown colour, so will provide a point of interest in the garden. They grow to around 4ft in height, so place towards the back of your border display.
Kalmia latiflora (Mountain laurel)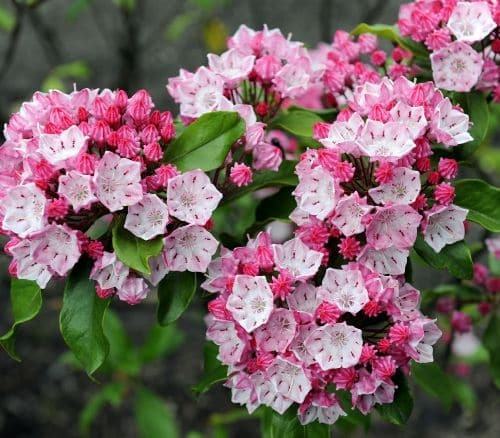 A large shrub that can grow up to 3m in height, mountain laurel will add a lovely array of pink flowers from late spring to early summer. Prune lightly after it's finished flowering to keep everything neat and tidy.
Narcissus bulbocodium (Hoop Petticoat Daffiodil)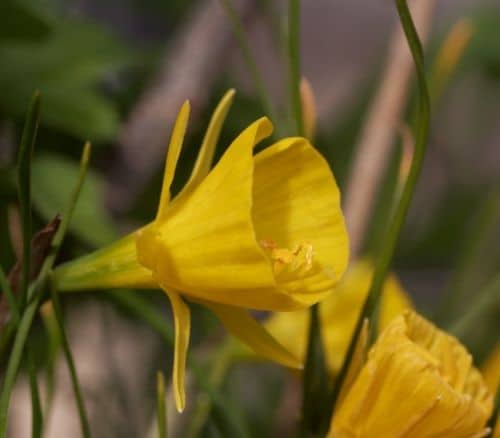 A twist on the traditional narcissus, the hoop petticoat daffodil will provide you with dash of yellow in spring. The funnel yellow flowers are surrounded by star-like petals. Plant in autumn in a soil that will retain moisture. They grow to around 15cm or 6 inches in height, so keep near the front of your borders.
Periscaria amplexicaulis (Red bistort)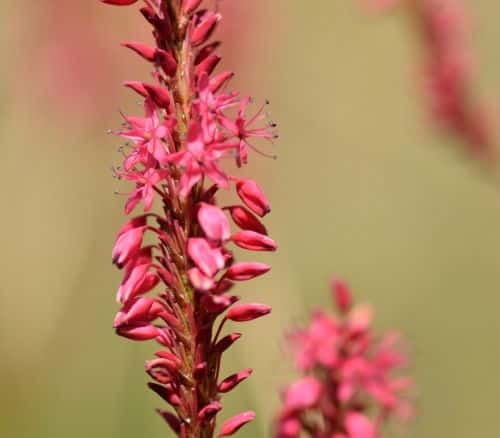 A large clump-forming perennial, its bell-shaped flowers will brighten up your garden in either pink or white flowers. Flowering from summer to early autumn, it's great fit for cold gardens.
Polygonatum odoratum (Angled Solomon's Seal)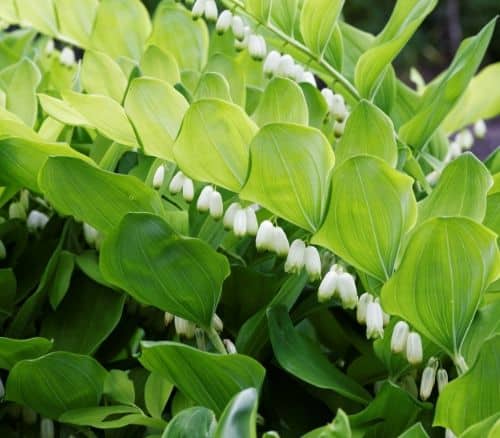 A medium sized perennial it will need some shelter from winds in order to thrive. Its oval green and white flowers are fragrant and will appear in spring. It can grow up to 24 inches.
Scilla siberica (Siberian squill)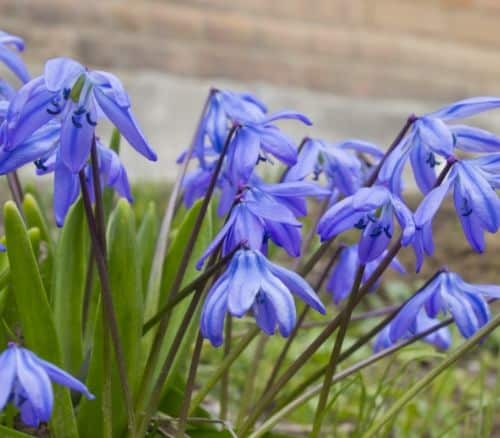 These blue bell-shaped flowers will add some colour to your spring borders. The bulbs need to be planted in autumn near the front of your borders. As small plants they can grow to around 20cm height.
Viola cornuta (Horned Violet)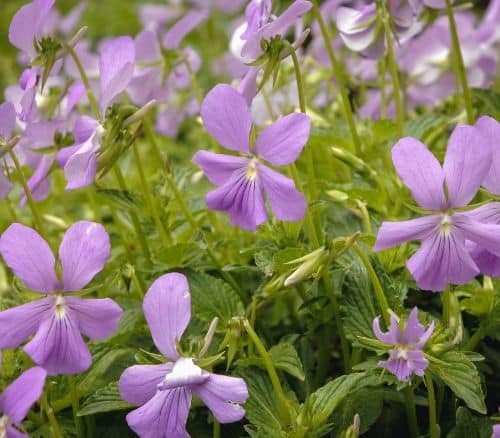 This is a small perennial that likes a windy garden. It'll grow to around 8 inches in height, adding a purple/blue flower to your garden from spring to late summer and is perfect as a ground cover plant.
For more garden planting ideas, check out my blog:
Or check out my Pinterest board for more ideas: