Vegetable gardening is a popular and productive way to use your garden space. Growing your own fruit and veg is fun and healthy.
And it's so rewarding! For me nothing beats the taste of homegrown produce, from the bite of juicy apples to the flavour of roast potatoes grown with your own hands.
Yet getting started with vegetable gardening can feel daunting. There is so much information, so many rules and pests and problems that it all seems… overwhelming.
So many people keep putting it off, but the truth is that growing fruit and vegetables and herbs is so easy!
To help you, I've pulled together the best grow your own resources online, including a few I've made. These include guides, blogs, planners and all the information you need to start, maintain and grow a vegetable garden. Plus there are resources to help you grow fruit and herbs too.
There are 22 categories here, some of which have multiple resources. Enjoy!
General grow your own resources
Complete Beginner's Guide to Vegetable Gardening

Just getting started? Download my free beginner's guide to growing fruit, vegetables and herbs! It covers how to choose what to grow, prepare the soil, sow seeds and plant your crops.
I also look at crop rotation, easy varieties for beginners to try and how to grow vegetables in containers. And I've added in my top 10 tips for success!
Download the free PDF guide now – you can print it out and keep it.
Soil Preparation Guide

Good crops need good soil, so get your plot up to scratch with this PDF guide. It shows you how to prepare your soil for cultivation including digging techniques, soil improvers and preparing the seed bed.
Lay the foundations of your vegetable garden with great quality soil.
Guide to Making Compost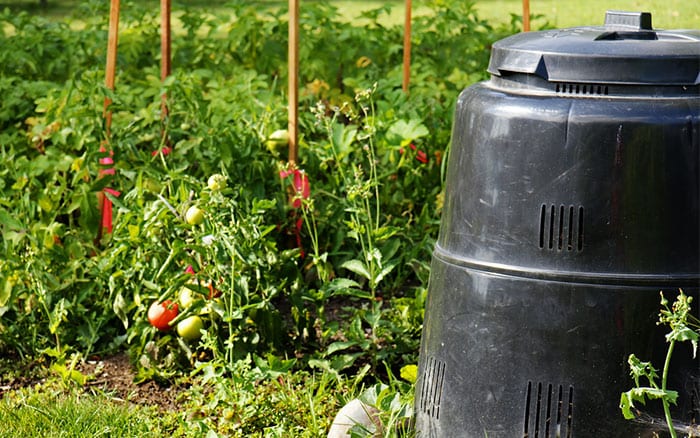 It's called black gold for a reason. Compost is a veg gardener's hero, helping to add nutrients to soil and improve its structure. It's worth its weight in gold!
The cheapest and most sustainable way to get compost is to make your own. You don't need much space or equipment, and you can have a batch ready to use in six months.
Here's my easy guide to making compost, including a list of what to put in the compost heap, and what to leave out.
Natural Pest and Disease Control

Many vegetable gardeners do not want to use pesticides and chemical treatments on their crops. And it could be that your vegetable garden is not bothered by pests and diseases.
But if you do encounter a problem, here's a great resource detailing how to deal with them.
Garden Organic has created a list of the common pests and diseases that affect fruit and vegetable crops, as well as organic methods to deal with them.
It also has advice on avoiding conditions that attract pests and keeping your soil healthy.
All About Allotments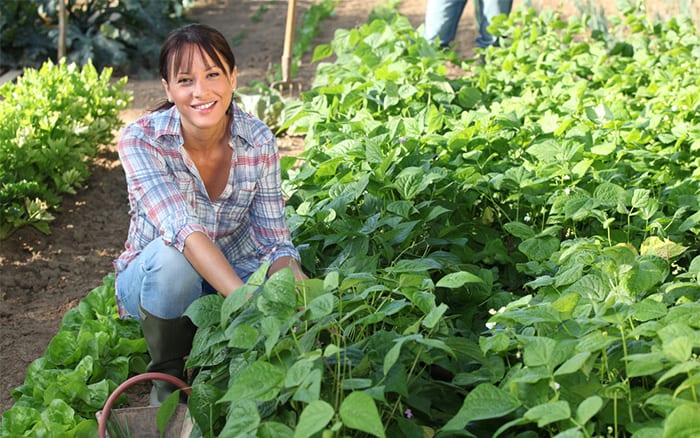 Find out everything you need to know about allotments. I look at how they started and why they have become so popular. I have also created a checklist of things to look out for if you are thinking of getting an allotment.
How to Plant a Potager Garden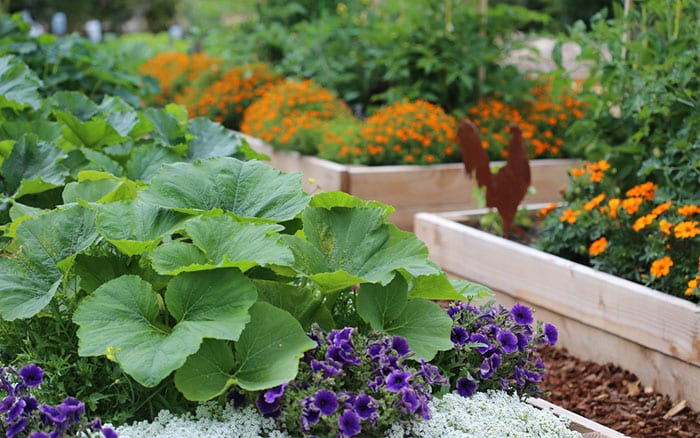 Potager is a style of French kitchen garden that mixes edible crops with herbs and ornamental flowers. It's a great idea if you have a small garden and want your veg plot to look attractive.
Find out how to plant a potager garden, including the best plants to grow together for a pretty, productive vegetable garden.
Vegetable gardening resources
Here are the best resources dedicated solely to growing vegetables.
The Vegetable Planting Calendar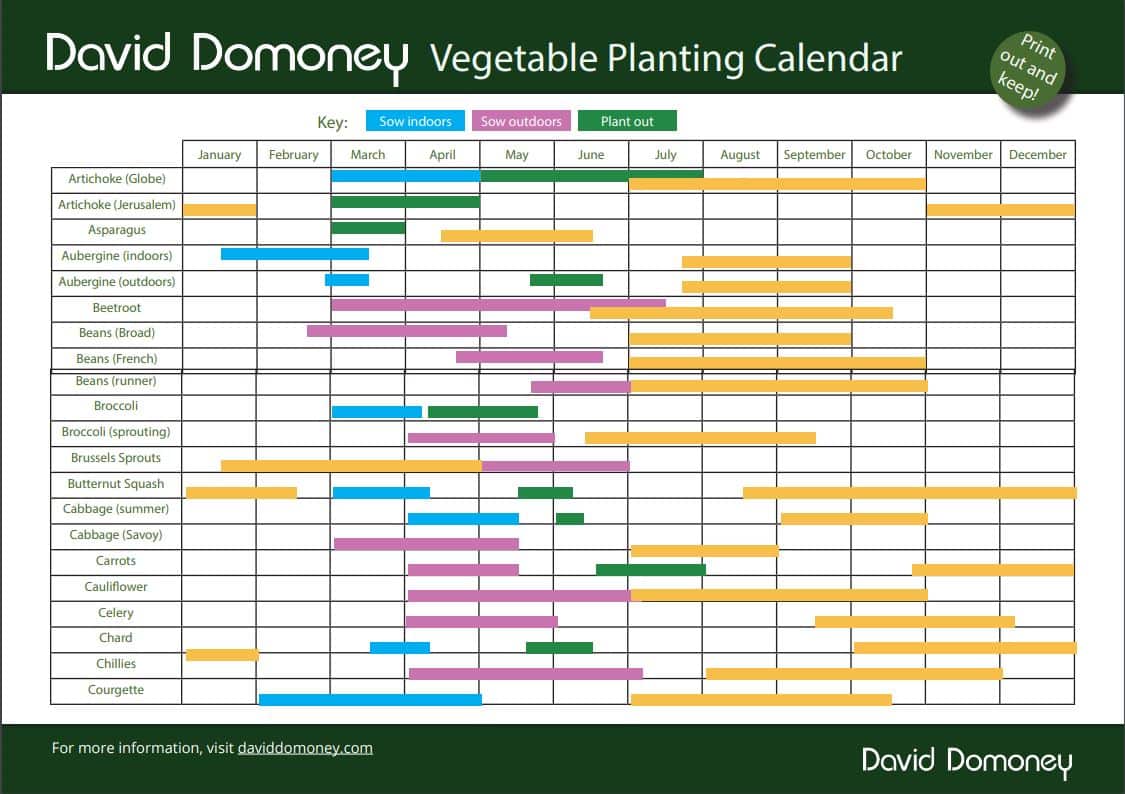 Timing is important with vegetables. Find out when to sow, plant out and harvest the most popular vegetables with this planting calendar. It shows you the planting and harvesting windows for vegetables helpfully illustrated in colourful blocks.
You can print out the two-page calendar and stick it on your fridge or in your shed as a handy visual guide.
Download the planting calendar
Mr Fothergill's Veg Garden Planner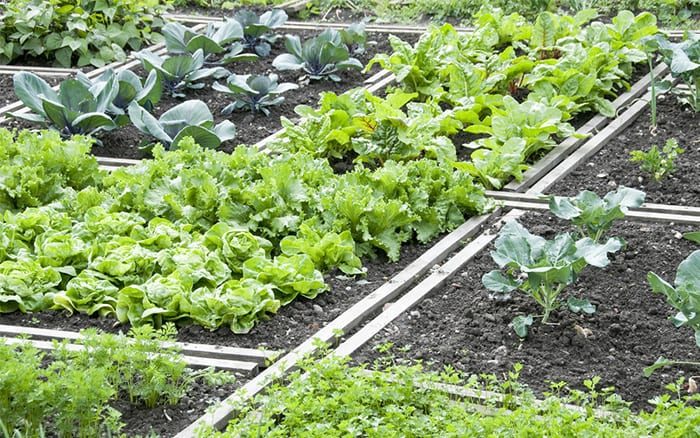 Plan out your new vegetable garden with Mr Fothergill's interactive online tool. It lets you draw out your beds to scale and populate them with veg crops.
The Garden Planner has some many vegetable varieties and calculates the space each crop and plant will take up, showing you how many vegetables you need to fill your space. It also adapts to your location using weather reports for accurate sowing and planting times.
A-Z Veg Growing Advice Pages

The Royal Horticultural Society has put together an A-Z list of vegetable growing advice. Find detailed growing advice from Asparagus to Yams and everything in between.
The pages also contain specific information on pests and diseases, and the RHS recommended varieties to look out for.
Companion Planting Guide

Plan your vegetable garden with this visual guide to which plants like to be side by side. Anglian Home has created this infographic to illustrate how crops work together in garden.
Putting plants in companion groups deters pests and makes the best use of space and soil.
10 Best Vegetables for Beginners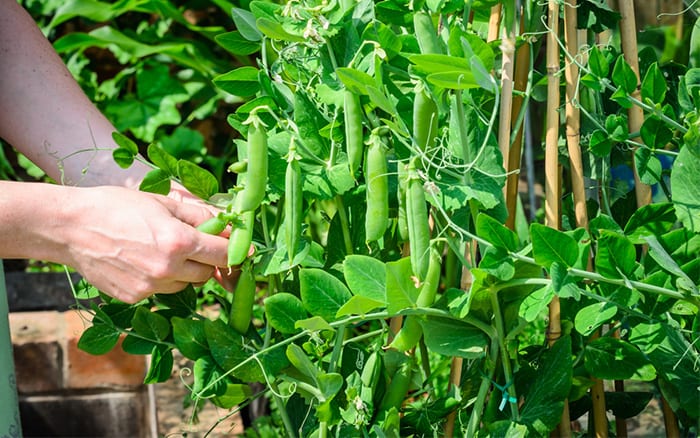 Beginner vegetable growers should start with these easy-to-please vegetable crops, from radishes to tomatoes. I have also included my top growing tips for each vegetable.
12 Best Vegetables for Containers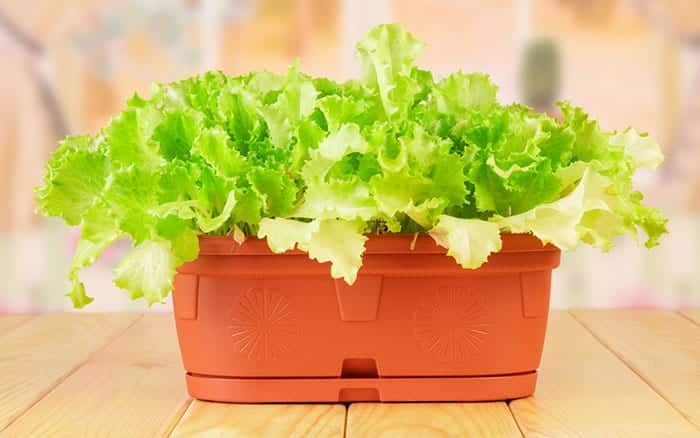 Limited garden space? You can still grow vegetables – in containers! Fill your patio, balcony, city garden and even windowsill with these handy crops.
Printable Growing Guides

Download an all-in-one guide that tells you everything, from sowing seeds to growing on plants and harvesting the produce. I've created simple step-by-step guides to the most popular veg varieties.
Check out all my guides on this page.
Or download them individually here:
Fruit growing resources
Grow your own fruit trees and bushes with these gardening guides and resources.
How to Plant Fruit Trees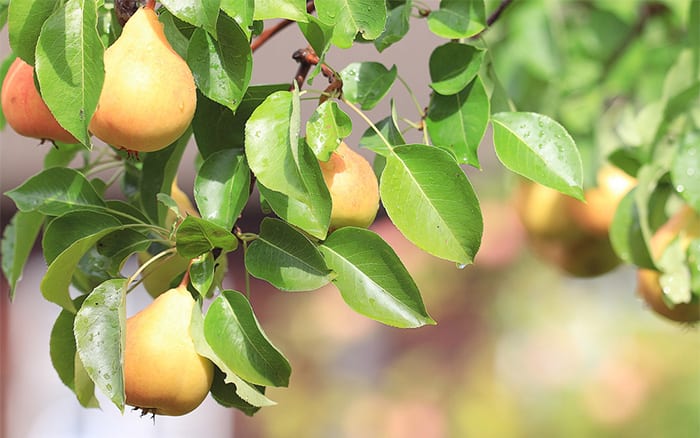 Plant apples, pears, plums and woody fruit trees with this guide. It includes tips on how to plant the trees and get them established quickly. Whether you are planning an orchard or just one feature tree, this guide has everything you need,
How to plant soft fruit bushes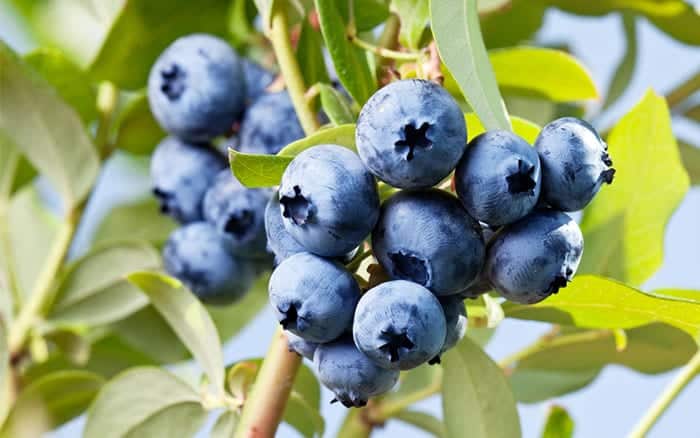 My ultimate guide to planting soft fruit bushes and canes from containers or bare-root plants. It also has a detailed guide on planting each variety, including strawberries, raspberries, blackberries, gooseberries, blueberries and currants.
A-Z Fruit Growing Advice Pages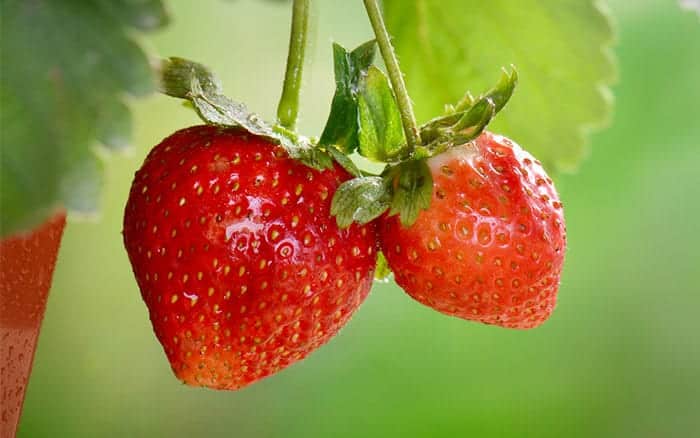 Read the Royal Horticultural Society's advice pages on growing fruit. Each fruit has planting and growing advice, plus information on common pests and plant problems.
Best Fruit Plants for Beginners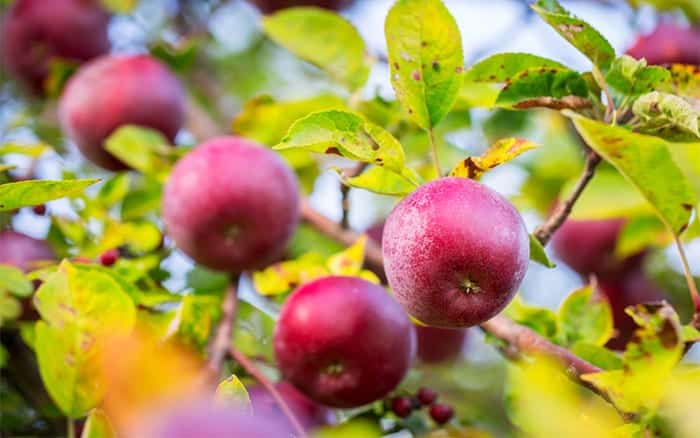 Find fantastic fruit varieties that will grow in any garden, even small city gardens. Meet the fruit trees that thrive in pots and containers too!
How to Plant a Strawberry Pot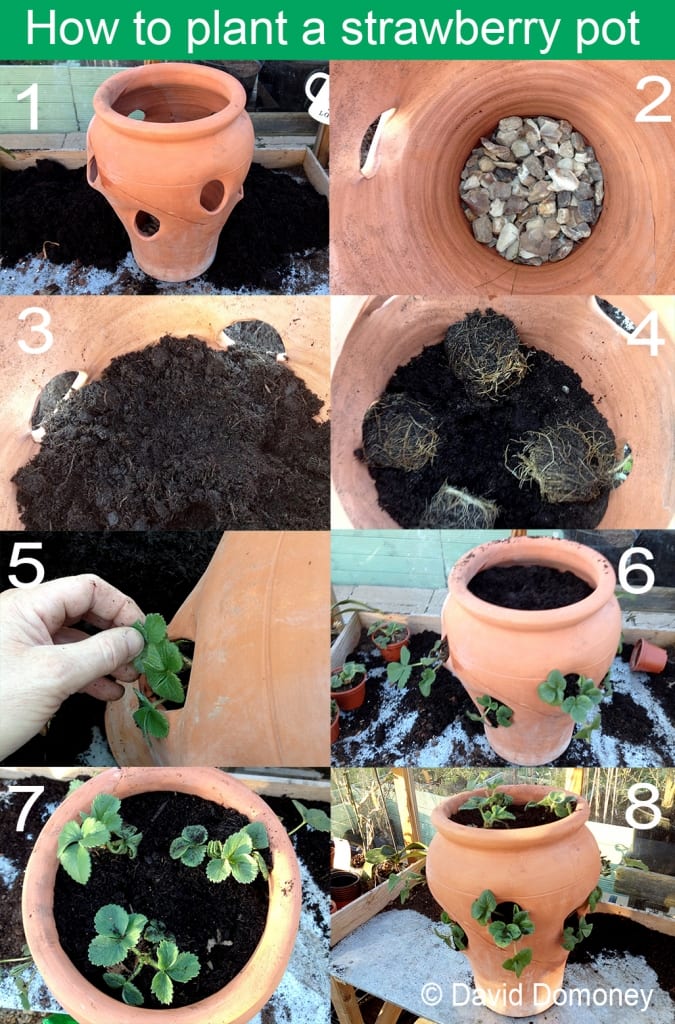 Terracotta strawberry pots are popular containers for strawberry plants. Get yours fruiting with this step-by-step photo guide and you'll soon be tasting homegrown fruit!
How to grow rhubarb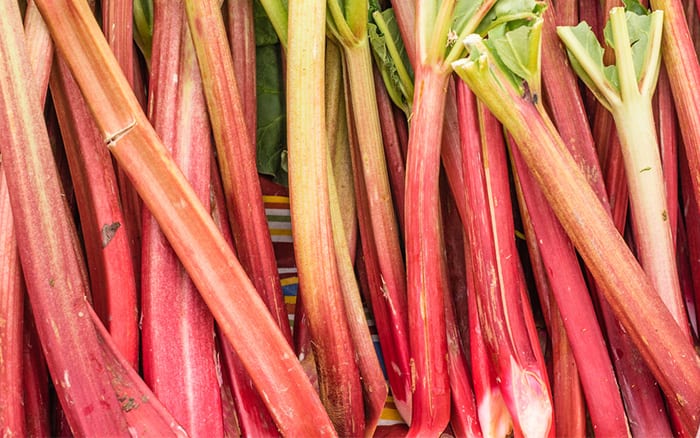 It's the one fruit plant many gardening sites never cover, yet rhubarb is so popular and easy to grow! Find out how to plant rhubarb crowns and get the plants established with this step-by-step guide.
Herb gardening resources
Growing herbs is a great starting point for vegetable gardeners.
How to Grow a Herb Garden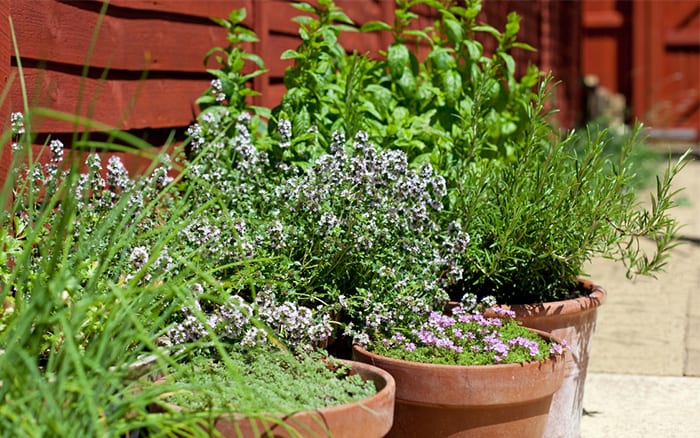 Read everything beginner herb gardeners need to know! Get your new herb garden off to a great start with these tasty additions to salads, dishes and drinks.
This article contains advice on growing a herb garden in patio pots or on the kitchen windowsill.
8 Best Herbs for Beginners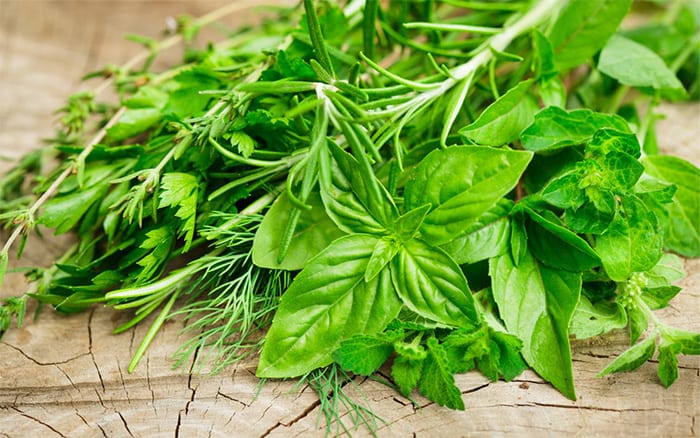 Not sure where to start with a herb garden? Here are the easiest varieties to grow, from classic mint and thyme to oregano and rosemary.
How to Grow Coriander from Seed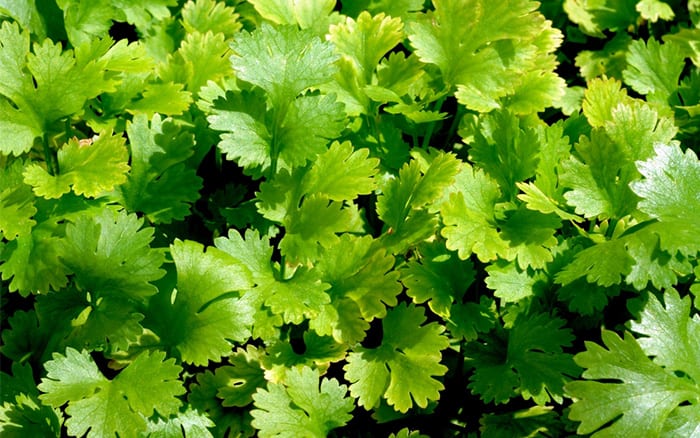 Coriander has officially become the UK's most popular culinary herb, according to supermarket sales! But those expensive pot plants never last on the windowsill.
Save money and grow your own coriander from seed – it's much easier than you think.
Over to you
What are you planning to grow this year? Are you a new vegetable gardener or planning a new project?
Let me know in the comments below!

David Domoney is a Chartered Horticulturalist, Broadcaster, and Author. David has worked with a number of the UK's leading garden retailers as a plant buyer and strategic consultant. With more than 30 years experience, in horticulture, David is as passionate about plants now as he was when he bought his first plant at a village fete.