This 2019 show was alight with wooden wilderness and bold, bright blooms. The colours making most of an appearance this year, and making for showstopping gardens, were pretty pinks and purples alongside bright blues – perfect for a wildlife garden. So let's look at how we can add these hot hues to our ground cover and get our gardens buzzing.
Scabiosa 'Butterfly Blue'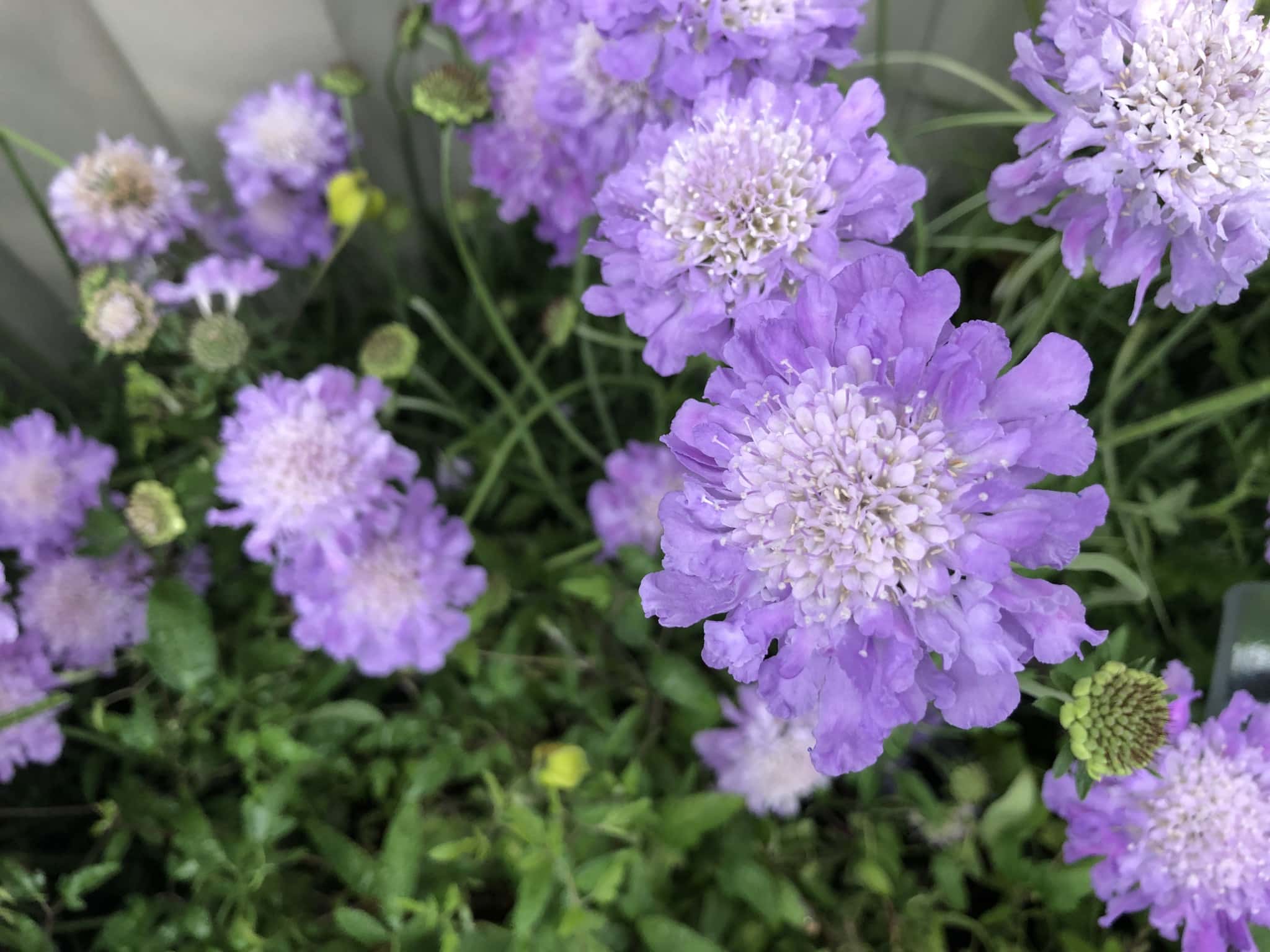 This intricately decorated bloom hosts a mound of pincushion flowers and it's clump forming nature means it's perfect for ground cover. Plant up in well-drained soil in full sun, deadheading old growth and cutting down stems in autumn.
2. Astrantia major 'April Love'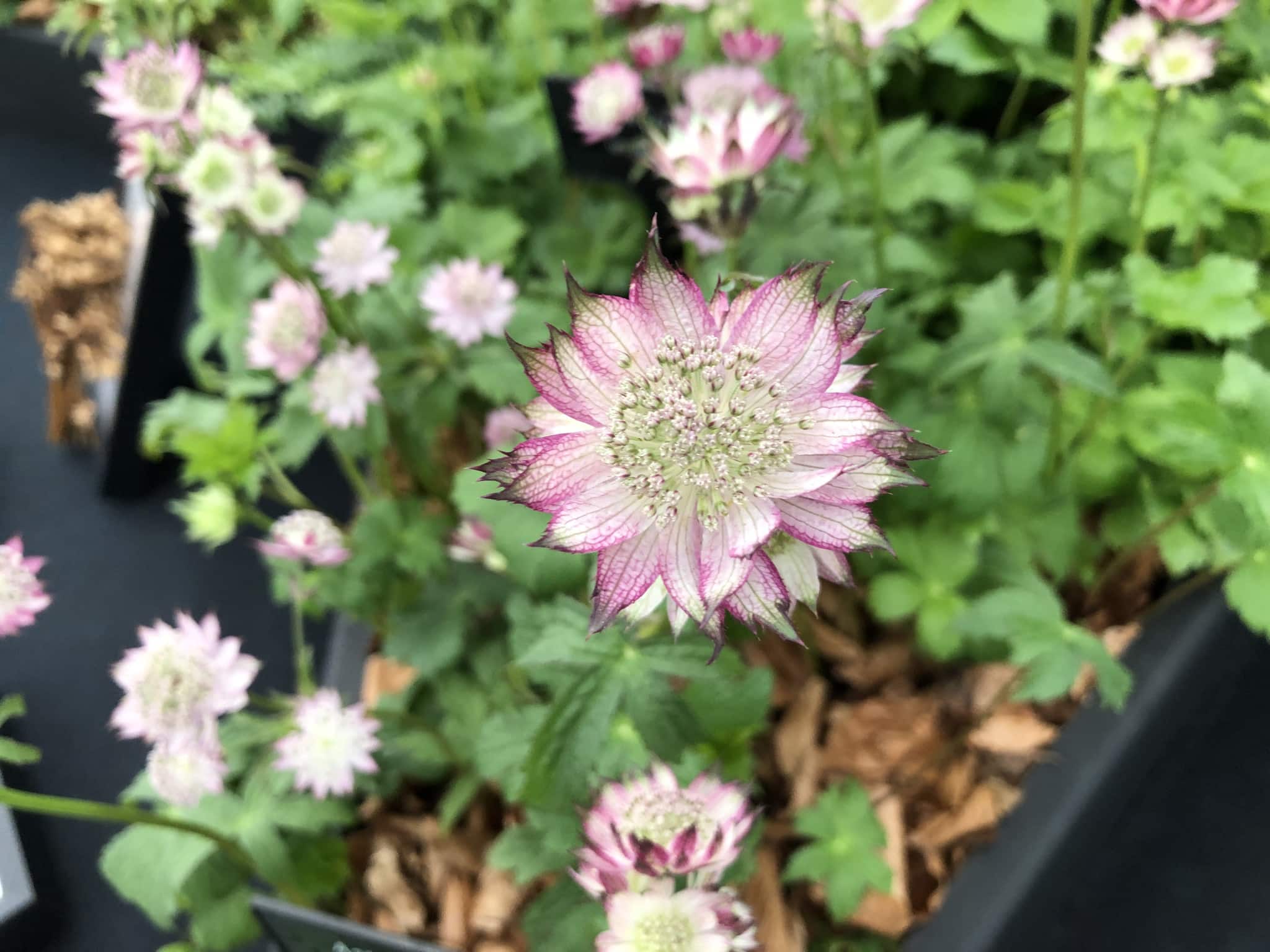 The aptly named 'April Love' variety flowers from April onward and can provide beds and borders ground cover to protect top soil from erosion or drought. It bears speckled white a pink flower heads surrounded by bracts that are white but veined and tipped with dark pink.
3. Heuchera 'Forever Purple'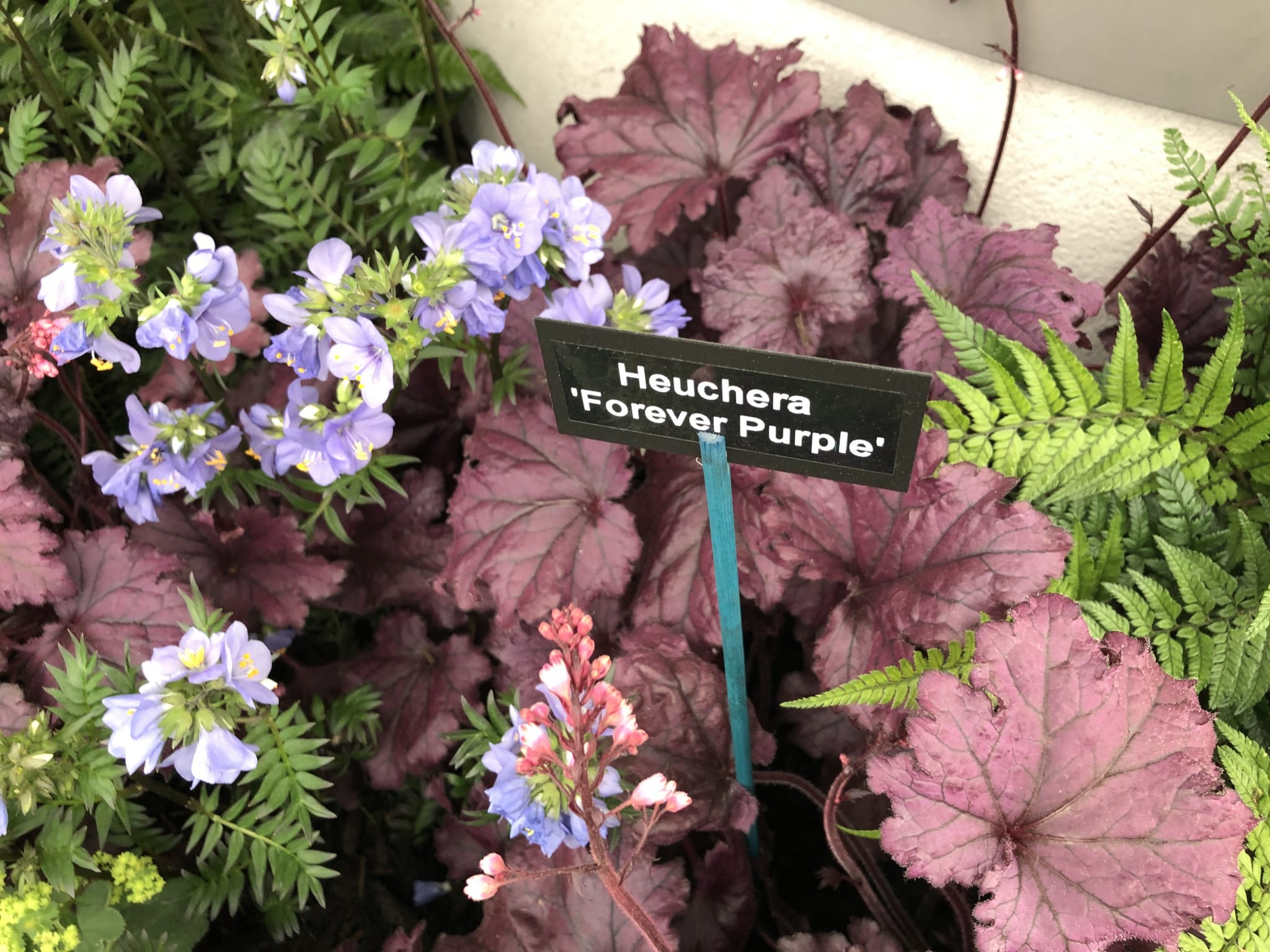 The hardy Heuchera is great for gardens that are shady or slightly exposed to the elements, offering excellent ground cover which successfully smother weeds. It displays bright orange-red glossy palmate leaves, panicles of flowers tinged lilac in summer.
4. x Petchoa hybrida 'Beautical'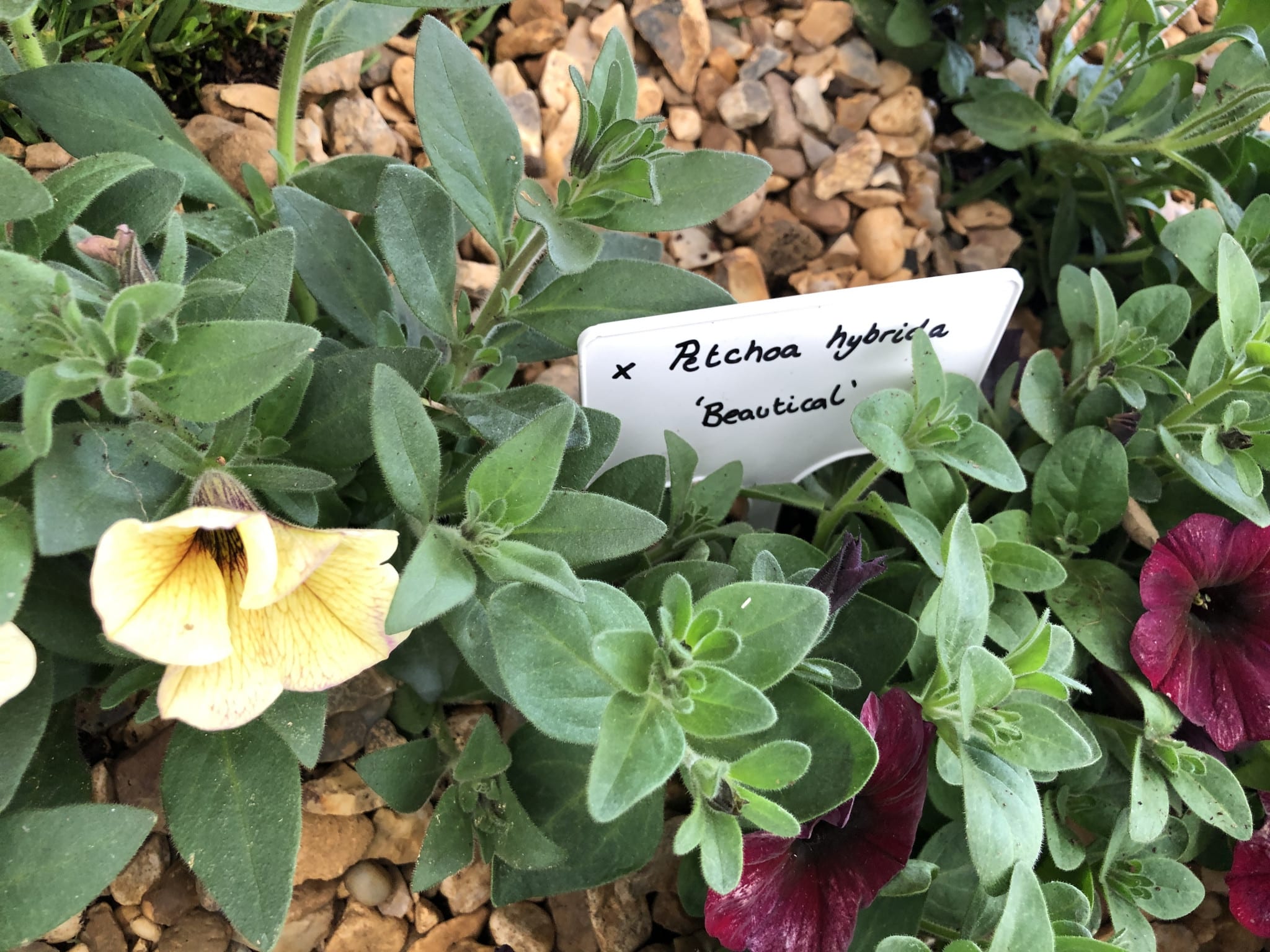 This variety is called 'BeautiCal', so named due to it's crossover – bringing together the best traits of Petunia and Calicrachoa in one inter-generic hybrid. As a ground cover, they can be scattered in amongst baskets, boxes and pots quite happily but also work as ground cover in beds and rockeries too.
5. Corydalis flexuosa 'China Blue'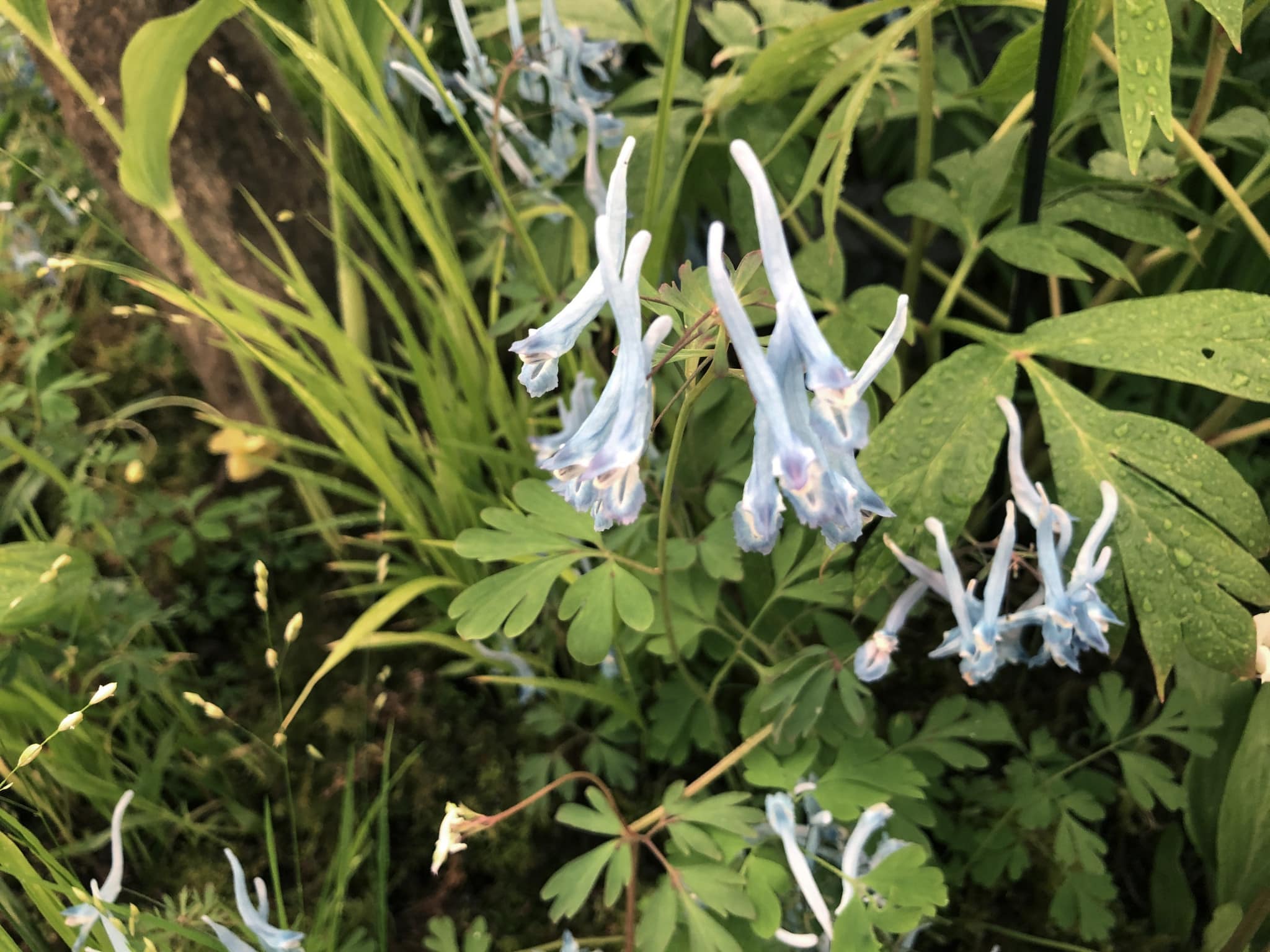 The corydalis forms a mat of divided, purple-tinged leaves that die down in summer alongside this china blue tubular flower growth. It adds interest to low lying areas of the garden and also does well when container grown.
So there you have it! These are my favourite 5 plants for great summer ground cover and on-trend colour from the Chelsea Flower Show 2019.
Enjoy!

David Domoney is a Chartered Horticulturalist, Broadcaster, and Author. David has worked with a number of the UK's leading garden retailers as a plant buyer and strategic consultant. With more than 30 years experience, in horticulture, David is as passionate about plants now as he was when he bought his first plant at a village fete.