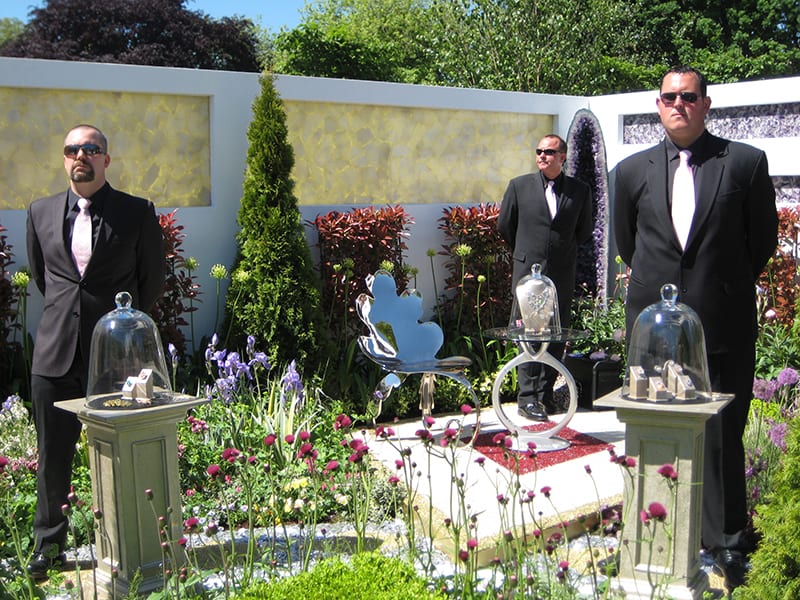 My bling-inspired Ace of Diamonds garden for Chelsea Flower Show came with its own security! It was part of my (as yet unfinished) Smoking Aces series. I have done ace of spades and still have clubs and hearts to go.
The garden featured gems, crystals, and diamond-studded jewellery in bell jars worth a total of £20 million! Some took pride of place, and others were hidden among the beds. Even the patio was a diamond shape!





David Domoney is a Chartered Horticulturalist, Broadcaster, and Author. David has worked with a number of the UK's leading garden retailers as a plant buyer and strategic consultant. With more than 30 years experience, in horticulture, David is as passionate about plants now as he was when he bought his first plant at a village fete.